Hello Steemians!
Last night's show was really a great experience. Started at around 11 PM. There was a show in steemgigs' discord which I joined. It was my first time to joined a talk show, and I don't have any idea how it goes. So I was shocked and got nervous when @sunnylife chose me to be the next one to speak,hahaha. I'm sorry about that, it was like having stagefright, I don't know what to say. hehe.
I just listened to some steemians questions and to sir @surpassinggoogle answers to those. I really admire how Sir Terry answer each questions, how he explains the beauty of blockchain, the purpose of the teardrops and steemgigs.org. Also the views of our fellow steemians.
---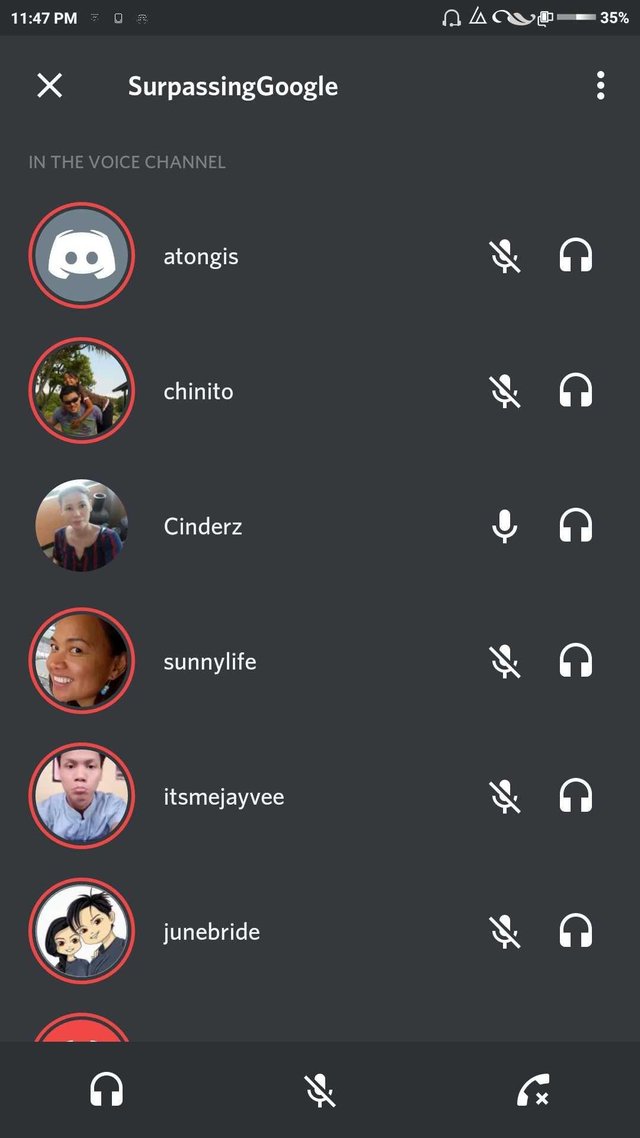 ---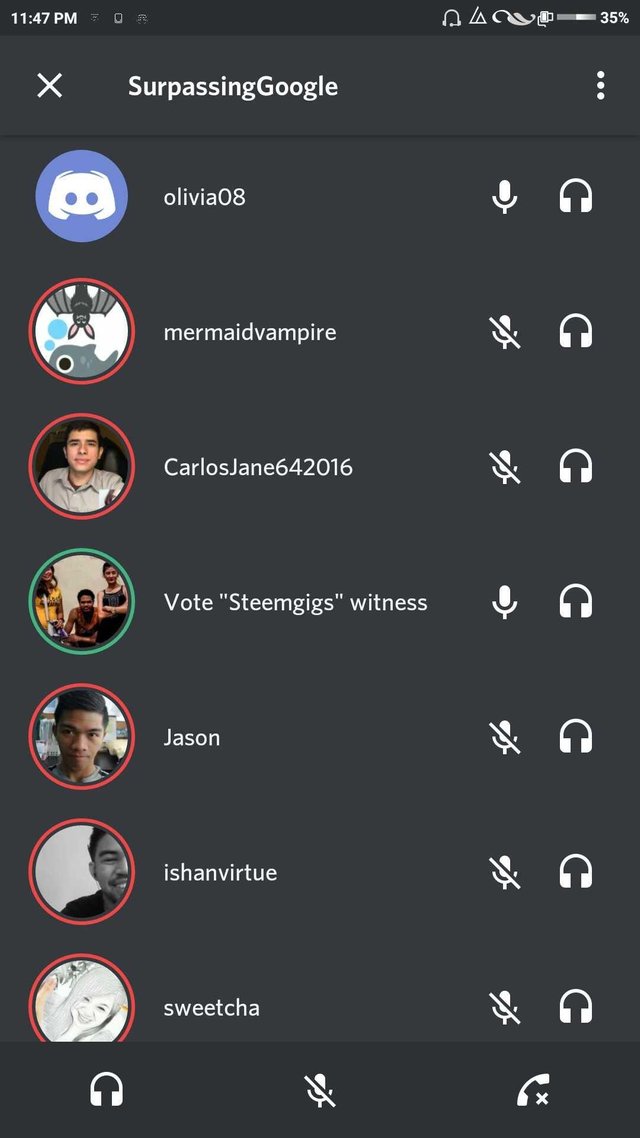 ---
There are many steemians present at the show, including reputable steemians like @sunnylife, @cinderz, @junebride, @michaelcabiles, @mermaidvampire, @maverickinvictus, @kennyroy, @fycee, @long888, @chinito, @bloghound and many more.
Some of my friends are also present like @saskia, @sn0white and my brother @dunkman.
I just felt bad 'coz I fell asleep, even if I drink coffee and eat lots of chocolates to stay awake, hehe. Maybe It's because I only have about 2-hour sleep the other night. Oh, 2-hour sleep is better than nothing,hehe. I was just thinking, how many hour of sleep sir Terry have each night:-).
Next time I'll make sure that I won't fall asleep, hehe.
For those who haven't join yet at @steemgigs' discord, you can join here: https://discord.gg/pBtfGC.
Again thank you Sir Terry for the show!
---
@atongis ASAR
screenshots are mine
---
Connected with these wonderful steemians
---

To show some appreciation to the guy called @surpassinggoogle for his generosity & kindness,
Let's support him as a witness by visiting https://steemit.com/~witnesses and vote him,
type "steemgigs" at the first search box.
Or allow him to vote in your behalf visit https://steemit.com/~witnesses
type "surpassinggoogle" in the second box as a proxy.

---

also a big thanks to @hr1 & @iyanpol12 for continuous support

---