Steemgigs : Customizing my Own Steemit Signature Photo
I decided to have my very own steemit signature that will always symbolizes @abchro here in steemit.
Presenting my customized steemit signature...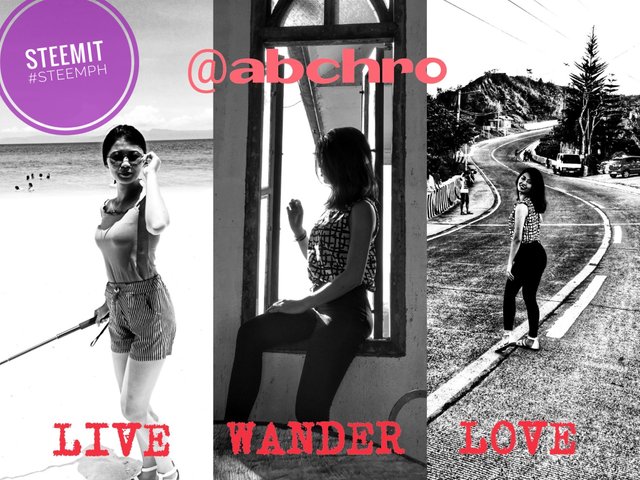 Signature photo was designed and edited by yours truly
Black & white or silhouette type of photo because it signifies that no matter how plain, how boring and how cruel life may be, there will always be someone who will paint colors on it! Live life to its fullest. Wander so that you can feel that you are alive. And Love will put meaning into your life.Love unconditionally and purely to be able to live a blissful life.
Photo was edited using photogrid photo editor and collage maker. And the snapseed photo editor for the silhouette filter.
Regards,
@abchro