Know the Basic Concepts of Electricity Distribution Network
Happy to meet you again today, today I want to share information about the world of electricity. Surely we all already know the benefits of electricity that exists now, especially electricity that goes into our homes each. we can cook using rice cooker because of electricity, we can learn and move smoothly because of our lighting from electricity, watching tv, running water pump, cooling food / drink with refrigerator because electricity. but chances are, we do not all know from nowhere and what kind of electricity can get into our homes. Well here's an explanation of Know Your Basic Concepts of Distribution Network Electricity . (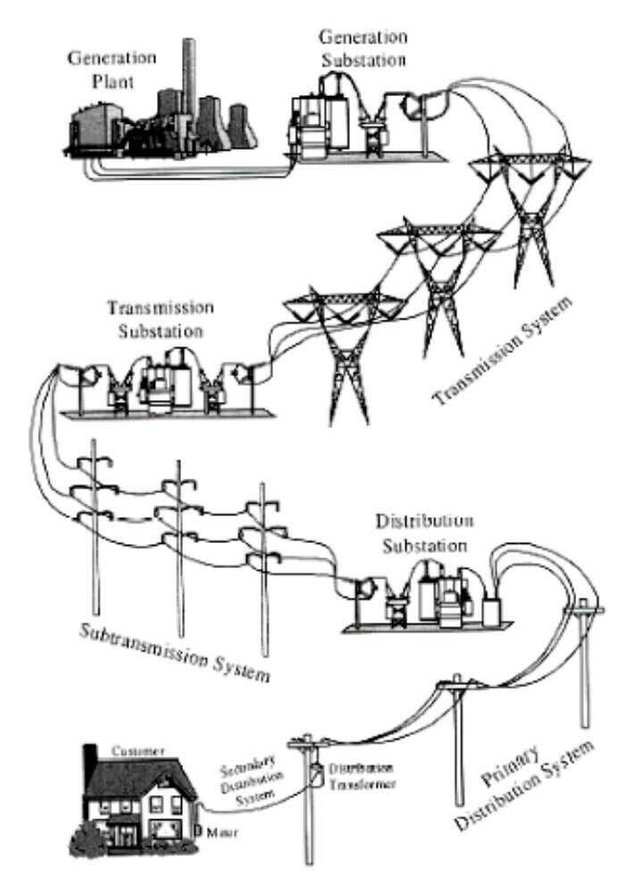 Power distribution systems from power generation to consumer (load), are important to learn.Considering the distribution of electricity, the process through several stages, namely from electric power generating power plants, distributed to the transmission line (SUTET) directly to the substation. of the power station is supplied to the primary distribution network (SUTM), and through direct distribution substations to the Sektral distribution network (SUTR), electricity is delivered to the consumer.
Thus the electric power distribution system serves to distribute electricity to the user through a low voltage network (SUTR), while a transmission line serves to deliver extra high-voltage power to the load centers in a powerlarge (through the distribution network).The electric dragon generated and delivered to the consumer through the Power Plant Center, Substation, Transmission Line, Substation, Distribution Channel, and then to the load (consumer of electric power)