Introducing Steemgar. Most fun way to get Steem? Play against others, win upvotes. Now in beta.
Hello Steemers. I'd like to introduce to you a new way everyone can start winning some Steem, probably the most fun way also if you are a gamer - Steemgar.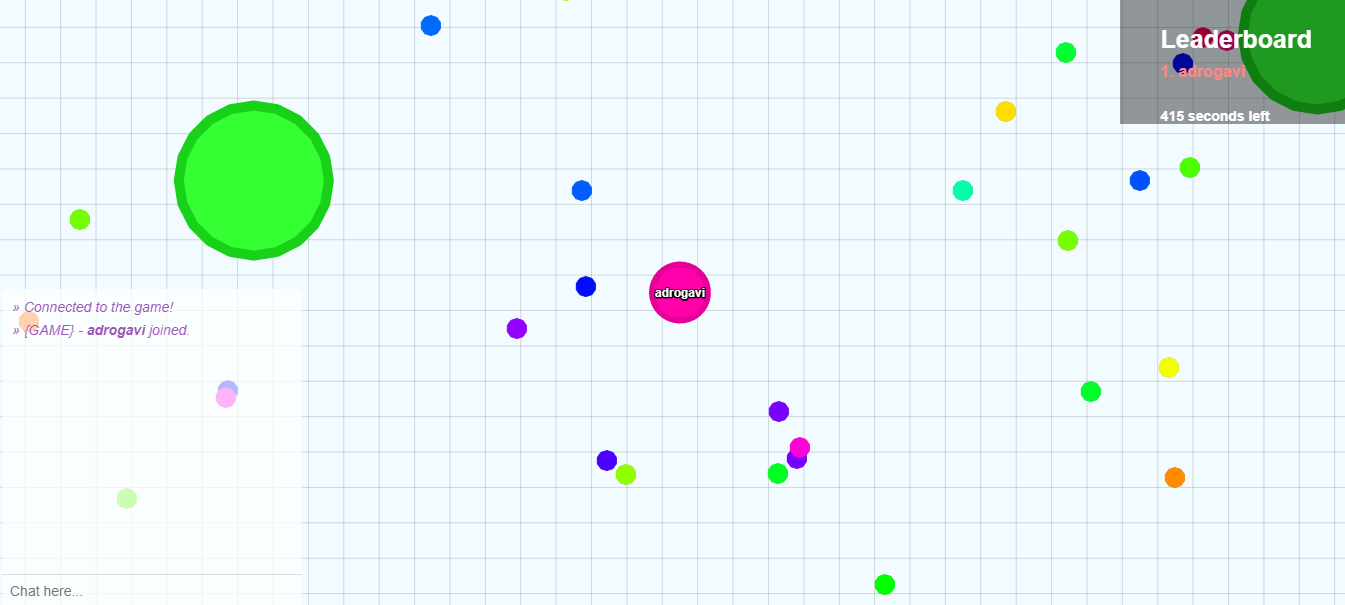 There's also chat ingame
What is Steemgar?
For those who are familiar already with Agar, the hugely popular website based game, you already know Steemagar.
In Steemgar, instead of winning glory for yourself, that you cannot eat, trust me, you actually get upvotes that have monetary value.
Yes, that's right. Even the enemies you crushed in the match could reward you as a worthy opponent, all thanks to Steem blockchain with no fees and fast transactions!
Let me tell you more.
What is needed to play?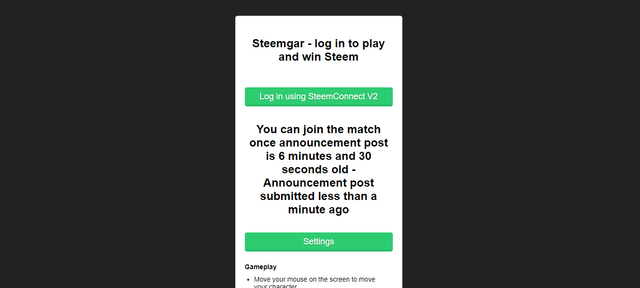 @steemplayroom announces new match every hour - to play you log in using Steemconnect V2
After logging in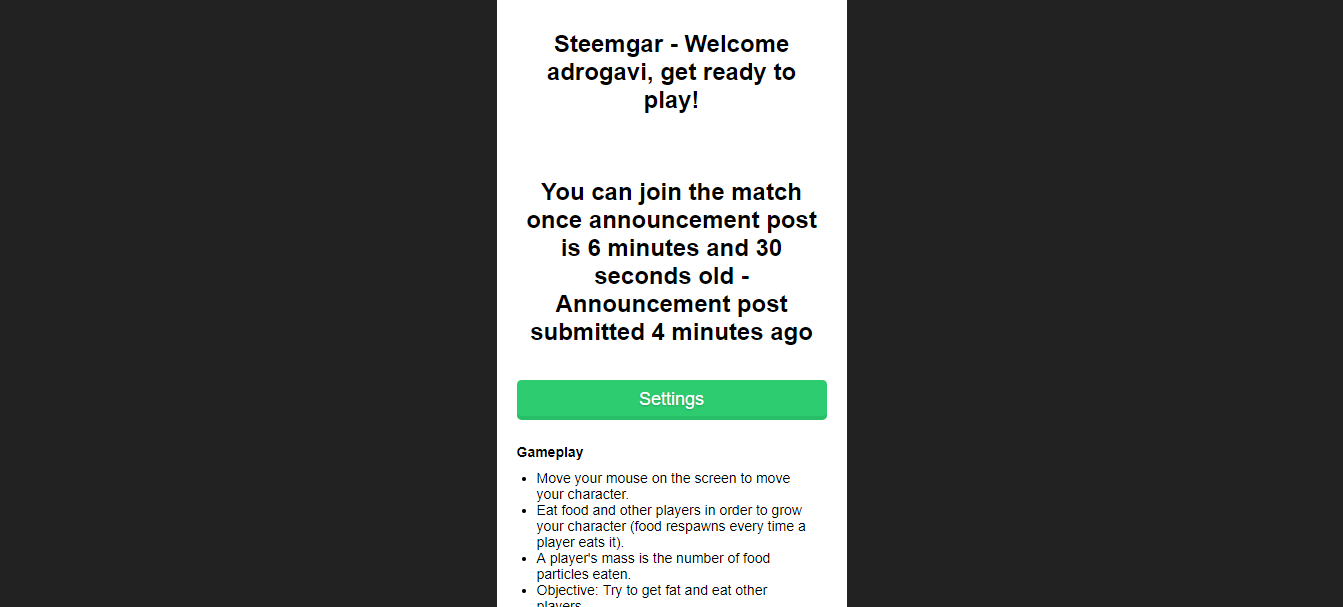 After announcement post and logging in, the match can be joined after 6 min and 30 seconds
When match can be joined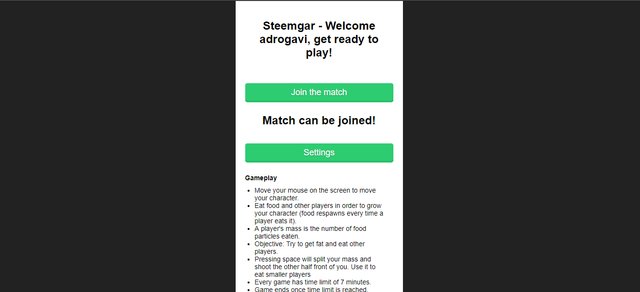 Just click on Join the match! and you're in the game. That's all!
The objective in the game
As you enter the game your main goal is to survive. To ensure that you need to grow bigger and to grow, you need to eat. Start by eating food, you can move yourself using the mouse.
As you grow, you can start hunting other, smaller players. Use whatever tactic you find the best, just remember that you can use space to split yourself to half.
Doing so will shoot the other half in front of you, eating any smaller player who happens to be in the wrong place at the wrong time. But be careful, you're a bigger, or should I say smaller, target for other players now.
It takes a while for your two pieces to get back together, so avoid danger at any cost is my advice. The match will have a timer, and end will be reached after 420 seconds. Whoever is the biggest at that point in time, will be the winner.
How reward system works?
Winner of each match will make automatically a comment to the match post. This way anyone could reward him for being the best. And I hope others will choose to do, no matter how much losing hurts!
The winner will always be rewarded by @steemplayroom account and the only two places @steemplayroom will use its voting power are each match post for little visibility (2% voting power) and the winners with 28%. The creator of the Steemgar service: @igster, will also vote the winner with voting weight that takes into account the number of players in the match.
The values might have to change, but the aim will always be to reward winners as much as possible while keeping voting power close to 100%.
How can you support Steemgar?
There are multiple ways:
You can upvote winners yourself, this will attract more players to Steem ecosystem. Or you could delegate SP to @steemplayroom - as mentioned earlier, votes will be only used for bringing a little visibility for each match post and to reward winners. As the voting power of @Steemplayroom grows, the match frequency can be upped from one every hour to match every 30 minutes and 2th and 3th places could also be rewarded. Currently this however is not feasible with low SP.
If delegation isn't for you, you can always vote the match posts for yourself. Your help and support is appreciated!
What features to expect in future?
First one to arrive will probably be chat in lobby, where players wait for the match to start. After that, I will be looking into various ways to embed more interesting interactions with steem blockchain itself like special food that bring your rewards up and so on.
What else do you need to know?
There's a new match announcement every hour so follow @steemplayroom if you want to win some Steem in the future. The automatic process of new announcement posts will start soon after this introduction post.
But remember, this is still in beta and there can be small bugs here and there. If you find any, you can share them by reply. Thank you for reading!
Start playing here : Steemgar - Have fun!