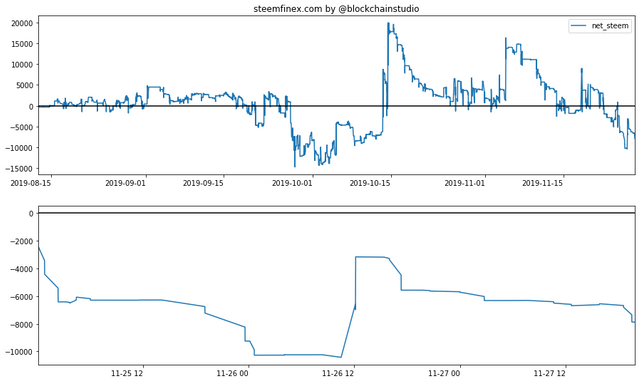 Finally, @steemfinex daily balance graph is fixed. Sorry for not fixing it earlier. I've been too busy. still busy :(
Currently, it has about 1000 STEEM and 9000 STEEMP. Note that due to the automatic LP function introduced a few days ago, @steemfinex can have balances for both assets until the balance of one asset is exhausted.
---
꽤 오랫동안 방치했던 @steemfinex 잔고그래프 버그를 수정했습니다.
한동안 너무 바쁘기도 했고 메인계정으로 포스팅을 하는게 아니다보니 저도 무신경했었네요.
며칠전 도입된 LP기능으로 한방향의 잔고가 모두 소진되기 전까지는 양방향 잔고가 유지되어 바로 환전이 될 수 있습니다. 현재 1000스팀 / 9000스팀P 정도 잔고가 있습니다.