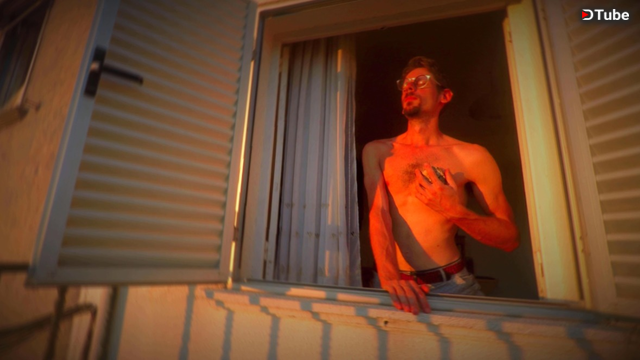 ---
I am gonna keep this a short post for a change. It took me 20 posts - and about two months - but it seems like we're finally getting there. Both Ted and I are filming these days. Ted in North Carolina and I in Portugal.

Two days ago, I finally managed to send some footage Ted's way, merely to test a couple of things ( light, audio, different shots ) and to get into filmmaking mode.

Ted promised to send me a fun clip to share with you guys and this is the result. I am not sure if the project itself is gonna be as over-the-top as this clip but I can't guarantee that it won't be. What I can guarantee, is that it will be entertaining, original, at times suspenseful, funny ( depending on your sense of humor ) and based around a good story.

In this, clip you see me and the stone. And - in case you didn't know yet - the stone will be one of the central characters in our project. This stone is very much alive and full of energy.

I promised this post to be a short one. If you wanna know more, feel free to ask questions. I can't promise to answer them all but more and more answers will come your way, as soon as the project is officially airing on Steemit ( probably around mid October ). Even then - many questions will probably stay unanswered - as this will be even more of a mystery than a comedy.

Enjoy!
We certainly are having fun with it! :>)

Vincent ( and Ted )
P.S. I am going on a hike now. I need to get rid of of some of this overload of ( positive ) energy
---
▶️ DTube
▶️ IPFS