Hey Again, Steemitizens,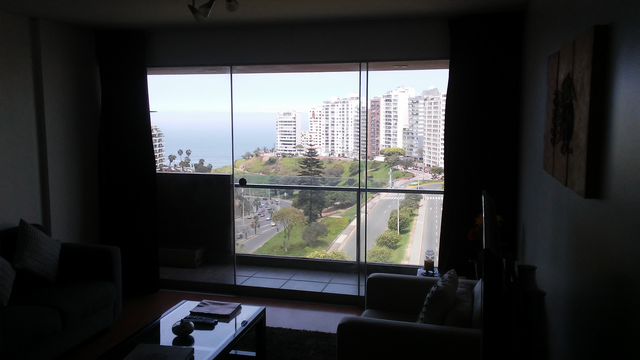 Just kicking it in my apartment in Lima, Peru. No big deal. :)
Had great flights, good times, great doobies and good ribs for lunch yesterday in my Fort Lauderdale layover with an old friend in that area.
Ended up skipping the car rental and taking a taxi to my place from the airport, driver turns on his radio, and we proceed to listen to Springsteen Born in the USA, followed by Abba, Bob Dylan and others on the way. That cracked me up. Also, they have a complete replica of Arnold's Drive In on the beach near my place. As in Happy Days, yes, that Arnolds. I am either in Lima Peru or New Jersey. Hard to say so far.
Met @fyrstikken about midnight, went to his office/music/video studio and partied all night complete with all the things and beer and wings at 3am, then walked home wasted and exhausted at 3:30 am, 3 or 4 blocks across yet another city I've never been in before or speak the language in, because urban adventuring is fun :) Saw one cop on a bike, he said Buenas Noches, I said Buenas Noches and all was well in the world.
Slept like a baby from 4am till 11am. Rock star steem life, #engage!