[EN] "SteemField" Steemit Website development. - Wallet page Update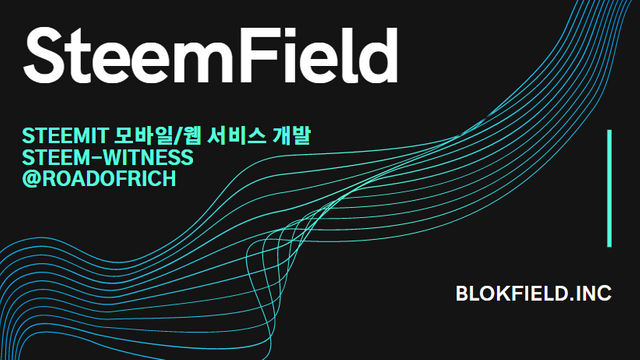 ---
Hello, This is Team ROR.
ROR team is developing Steemit Mobile App and Web at the same time to contribute to STEEM blockchain development.
---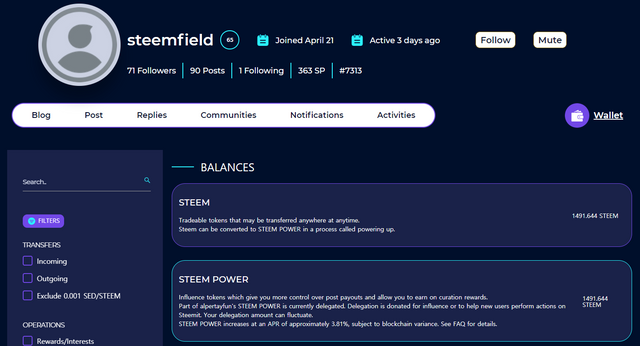 ---
The update was delayed a lot this week due to bug fixes and wallet page development.
In particular, there are many things to pay attention to, such as TRON settings, on the wallet page, so code creation and update are still in progress.
In the wallet, the filter function used on the Steempeak site will be added, and development is underway to enable both deposit and withdrawal functions. We expect the wallet function development to be completed in a few days.
---
Other updates

---
Added Vote-bar functionality.
Currently, only features have been updated, and additional updates will be made, such as how many dollars each % is worth.
---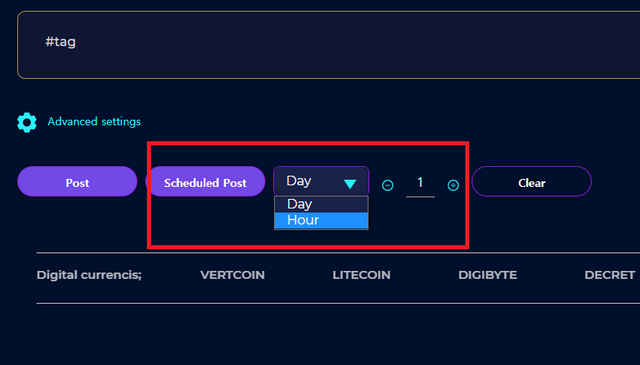 ---
Scheduled Post posting has been modified to make it more convenient to use.
In the case of Scheduled Post posting, only Hour and Day can be set because we expect posting to be meaningless after a few minutes. It can be set relatively freely by posting after at least an hour and posting after up to 7 days.
---
Development Scheduled Convenience Features
Post scheduling capabilities
Follow Vote
Show Vote Power %
Promotional Features
Vote List Verification
Plagiarism Check System
Translation system
The project is run by STEEM Witness @roadofrich.
Website : https://www.steemfield.com/