[EN] "SteemField" Steemit Website development. - Posting page Updates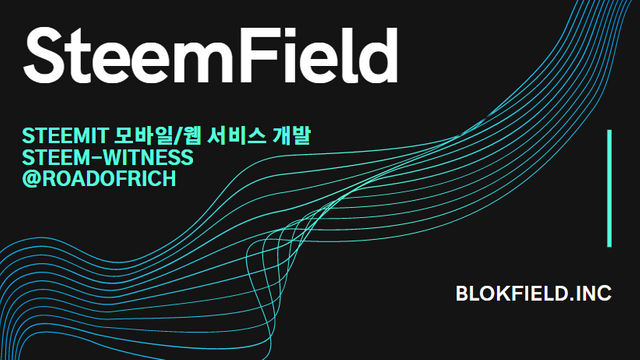 ---
Hello, This is Team ROR.
ROR team is developing Steemit Mobile App and Web at the same time to contribute to STEEM blockchain development.
---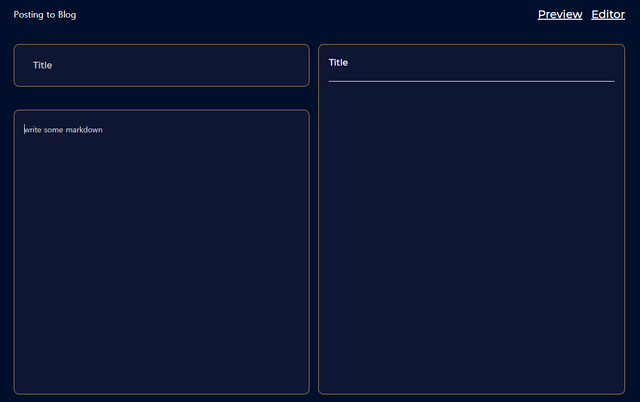 ---
Currently, the Posting page task is in the final stage.
Many bugs have been fixed and there are many remaining bugs, but almost all Markdown on the Posting page are working normally.
---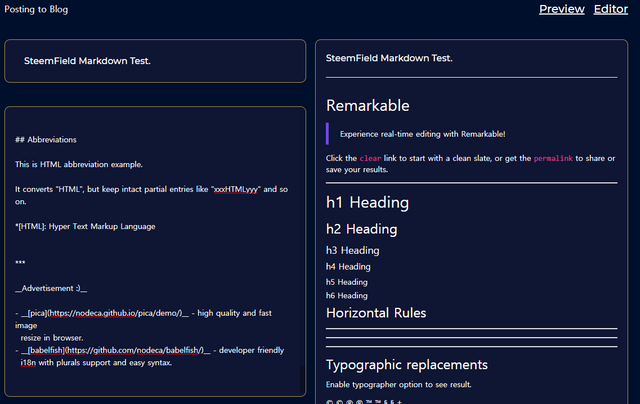 ---
The screen above is a partial Markdown test screen tested on the SteamField website.
Unlike regular blogs, Steemit has two writing modes: Markdown and Editor.
Both Markdown and Editor are applied to the SteamField site and all work fine.
However, unlike Steemit, the SteemField website has many differences in design color, so some Markdowns need to be modified to fit the SteemField site, so we are working on the above.
The Posting page screen and Preview section require more modifications such as resizing the image.
Currently, if the image size is large in Preview, the image may look truncated.
---
Convenience features to be developed
Post Booking Features
Follow Vote
Show Vote Power %
Promotional Features
Vote list verification
Plagiarism Check System
Translation System
---
The project is run by STEEM Witness @roadofrich.
Website : https://www.steemfield.com/