SteemFest 4 and Steem bright future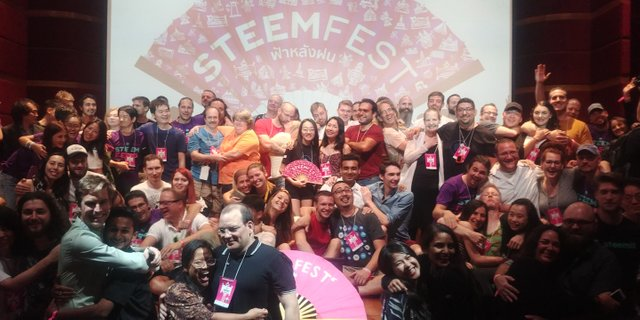 I just came back from Bangkok, happy, exhausted, but mostly full of hope for the future of our blockchain.
I don't usually post much and mostly for technical updates on my projects but I want to share my optimism with the rest of our community!
Steemit Inc.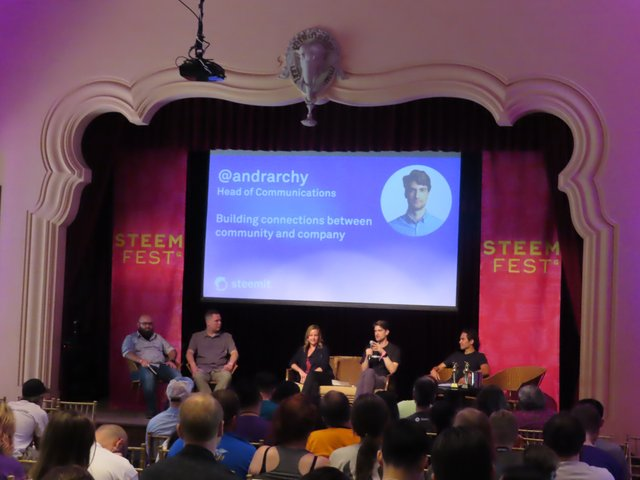 stole this pic from @joythewanderer
This year the Steemit Inc. team was here, and they showed us how much they care about the Steem vision, what they did, what they are doing and what's still to do.
After @ned shitshow last year, that was really refreshing.
The team was really accessible and easy to talk with, some of them stayed to the very end of SF4.
I've had a long talk with @roadscape about Communities, the future of steemit.com, Steem Keychain integration to communities and SteemPlus.
I have also discussed with @andrarchy the opportunity that the SPS is for marketing Steem (more about that in another post).
I won't go into the details of these conversation, but the important thing it showed me was that the wall that was between Steemit and the community last year is now gone and that we can keep working together towards a common goal: success.
I want 3 things from Steemit Inc. :
To care, to communicate and to deliver
And in my opinion they are now checking these 3 boxes.
The devs
I won't say it enough, Steem is not Steemit, we have a vibrant ecosystem and lots of talented developers. It was already the case last year when I was in Krakow. Some new projects were born since then, some other died, but overall what changed?
Surviving the bear market or creating something new with a $0.14 STEEM is not for the faint of heart, but it's still happening and it comes with a set of insights that were clouded during the overoptimism of the bull market.
You want new users? Give them free money!
Well, that worked at $8 STEEM but these people are long gone. As @robinron brilliantly exposed during his talk about his experience marketing Deegr(a)m, the rewards should be the cherry on top of the cake, not the only reason why a user should come.
Nice features is what people want, and that's the reason for which they will stay.
KYCN
Know Your Customers Needs!
To get things done the right way, you need to know what potential users really want, and @jarvie really went out of his way to learn what famous Youtubers and full-time content creators in general would love to see in a competing platform. Check his talk here.
Aligned goals
Lots of dApps creators were presenting during the conference, and although each project is unique, we realized that we mostly want to solve the same problems :
Onboarding users smoothly, without having them to go through the hassle of trying to understand everything from the start.
Creating guest accounts
Much more bullet points here but I don't want to spoil the fun.
After realizing how many features are similar in several dApps, we gathered around a round table to discuss how we can work together and take steps to avoid developing 10 times the same code.
This should help reducing drastically development costs and time, and is really a no-brainer! Other dApps successfully onboarding users means more upwards traction on Steem, and potentially less of a barrier to entry for those users to join the other Steem dApps.
The community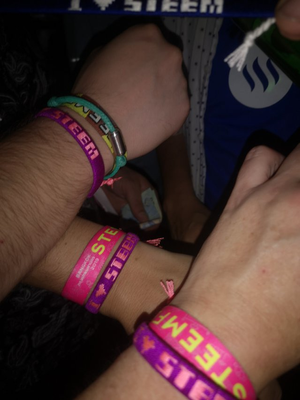 I am an engineer, I usually understand code and machines better than humans. But being there in Bangkok with a bunch of amazingly smart like-minded people working on a common goal literally blew my mind.
I was in Krakow last year and @roelandp made it awesome as well, but I don't know, I felt something different this year, maybe it was the fact that we were a smaller number and had time to talk to everyone. Maybe it was the introduction of the Proof Of Hug by @arcange. I don't know, but something happened, I felt the power that we have as a community.
A group of women and men from all ages and nationalities, with different views of the world but a common passion for our blockchain, Steem.
Yes, we had a lot of fun, but we also had lots of interesting conversations about the future of Steem. And it's there, in this melting pot of content creators, investors, developers, curators and Steemit team members, that my hopes went up.
I am not naive, we are still in a difficult position, but I'm not as interested in where we are now than in where we're going.
So, Steem On!
No, I won't talk about the parties! Okay maybe a few GIFs then!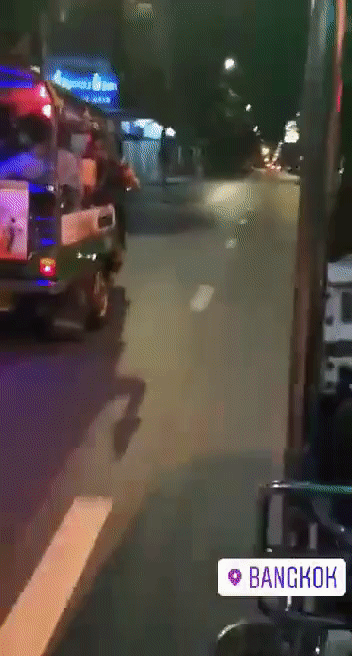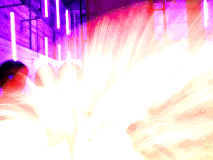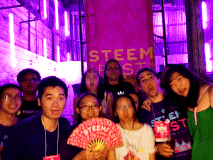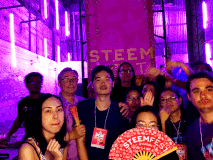 Thank you all!
aka the part where i get emotional
Thousands of thanks to @roelandp, needless to say why, and to the whole crew that supported him to make the event possible.
Thanks to @arcange, for making the Proof of Hug happen and for being an awesome human being!
Thanks to the Steemit team, for showing us that you care about the community, and for driving the blockchain in the right direction.
Thanks to @howo, for missing his presentation, that was hilarious.
Thanks to my 2 bowling teams, to the Kaohsan survivers, to the #sangsomSunday crew, to Team Malaysia and to my favorite Steemian girls for making this week one I ll always remember.
And finally, thank you all, my friends from all over the world for making it to Bangkok and sharing the love!
See you all (and many more Steemians hopefully) next year.
We are on the right track!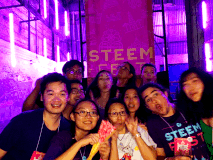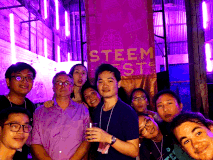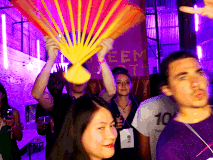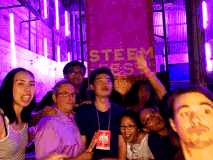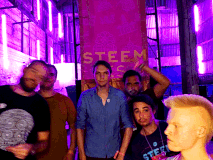 --