Update: Winners announced: See below in the comments!
Congrats @hsynterkr and @fingersik! You have won! Red it was!
Please mail us steemfest@gmail.com so we can start your verification process and ship you a SteemFest ticket!

In 4 weeks time SteemFest3 will be in full effect. PBSA, Peerplays Blockchain Standards Association is sponsoring this year's event and gives away 2 tickets to SteemFest to the lucky winners!
Peerplays Blockchain Standards Association is a non-profit organization registered under the Canada Not-for-profit Corporations ACT. The purpose of PBSA is to promote provably-fair gaming standards for the Peerplays blockchain in Canada and internationally.
PBSA is most known for encouraging and supporting the development of the Peerplays blockchain. Peerplays is the first decentralized global betting platform, disrupting the global gaming industry with a new paradigm of fairness, transparency, speed, and security.
Peerplays removes the need for third-party betting operators, using Graphene technology and Delegated Proof of Stake (DPoS) to provide the fastest, most decentralized blockchain consensus model available today.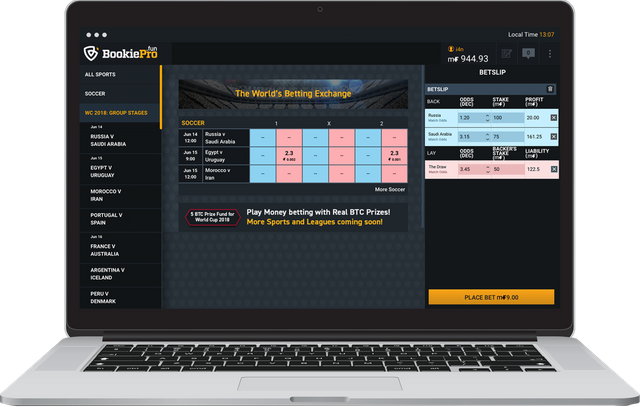 Screenshot of BookiePro.fun
One of the first dApps built on top of Peerplays is called BookiePro.fun which successfully ran a betting competition during last summers Soccer World Cup and is currently running NFL and MLB betting competitions through it's standalone apps.
"Bookie is bringing provably fair sports betting to the world by building our betting exchange on the Peerplays blockchain."
SteemFest is grateful that Peerplays Blockchain Standards Association helps make the third edition possible by sponsoring and giving away 2 SteemFest tickets.
How to participate for a SteemFest ticket
Download Bookiepro.fun app - https://bookiepro.fun/download
Resteem this post.
Follow @peerplays and @bookieapp
Leave a comment below choosing either Red or Black: "I want to place my bets on that SteemFest ticket and I put my Steem on ("Red / Black").
Terms:
Only leave one comment stating "red" or "black": "I want to place my bets on that SteemFest ticket and I put my Steem on ("Red / Black").
In order to participate winner must be able to actually come to Kraków. You will need to take care of airfare, lodging yourself and if you need a visa, please consider application process times prior to joining this competition.
Good luck!