With great pleasure SteemFest announces our latest sponsor: Peerplays Grants - presented by PBSA.
Winners announced, see bottom of the post!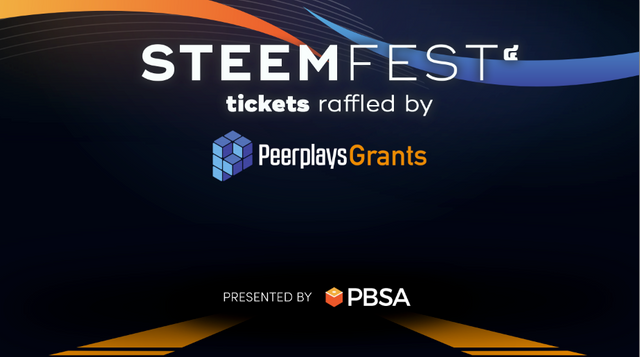 Peerplays Grants is a program that offers funding for contributions to both the Peerplays platform and innovative projects based on Peerplays. Peerplays introduced a decentralized, provably fair global gaming platform, built on the most advanced blockchain technology available today - which is sharing parts of the codebase with the Steem blockchain fyi :)
The goals of the Peerplays Grants program are threefold:
To provide developers interested in contributing to the Peerplays ecosystem the opportunity to spend significant time on their project, in order to bring it to completion.
To extend the core codebase with useful components that are not the main focus of PBSA, but which would be very valuable to users of Peerplays generally.
To increase Peerplays' outreach to other communities and the general public
If you have a great idea for a project adding value to the Peerplays blockchain, and are ok with it being open source, do not hesitate and browse to the Peerplays Blockchain Association website for all info about the Grants program. The total pot for Peerplays Grants is the equivalent of $1 Million USD.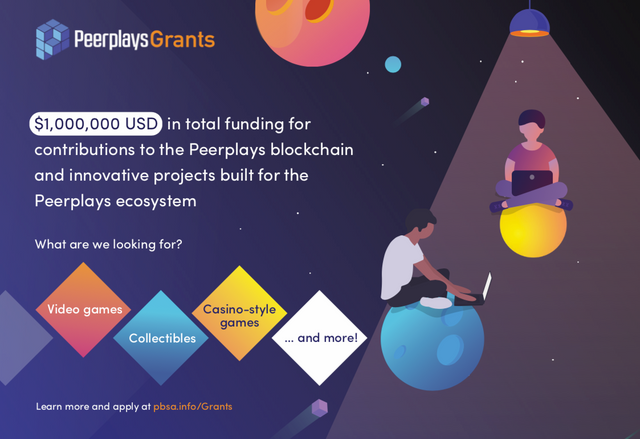 Win SteemFest4 tickets with PBSA's Peerplays Grants!
Peerplays Grants is raffling 2 tickets for SteemFest4 in Bangkok and you can have a change to win it!
You can earn multiple entries to the raffle:
Download the BookiePro app via BookiePro.com and share your Peerplays username in the comments.
Download the Peerplays Core wallet via Peerplays.com and share your Peerplays username in the comments below.
Reply to this post with the following text to join the raffle after you have downloaded the software and registered Peerplays account:
I want to go with Peerplays to SteemFest 4. My username on the Peerplays blockchain is: your Peerplays username
Rules & Guidelines
Results will be communicated on Friday 25th of October.
Only real person participants
If raffle winner(s) somehow can't make it, ticket will be given to someone else
Raffle winners will need to take care of airfare, lodging and daily allowance expenses themselves, and have valid documents to enter Thailand.
See you in Bangkok? Game on!
Peerplays
BRINGING PROVABLY FAIR GAMING TO THE WORLD
https://peerplays.com
http://pbsa.info/grants
UPDATE: Winners Announced
Using
this
random number generator two winners of the tickets have been raffled.
Congratulations to both of you! Please reach out to [email protected] to claim your ticket!