First of all we would like to thank all the Steemians who believe in Scorum, support the growth of membership here and are active part of our community. You are great!
As you may have heard, Scorum is a major sponsor of this year's SteemFest. We are happy to have the opportunity of sponsoring 'Plankton Tickets' and enabling a 50% discount for them. This will open the doors for more users to join us to celebrate, learn and share stories about blockchain-powered social media spaces!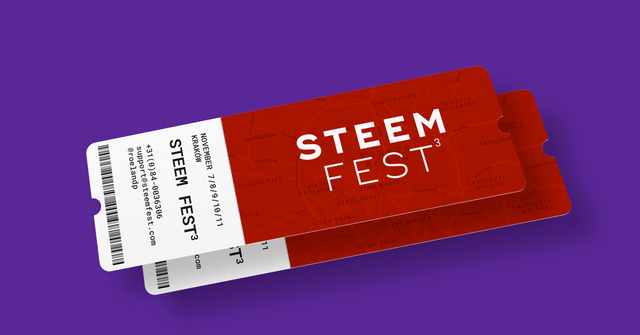 We can't wait to meet our community members at the festival just like at VivaTech earlier this year. On this occasion we are going to give away 2 tickets to SteemFest 2018 held in Krakow via a free and random lottery.
Lottery details:
Set up own account on Scorum
Comment on at least 1 post and upvote at least 5 others
Comment "I want to go to SteemFest with Scorum" + link to your Scorum profile under this post
On the 30th of September we will choose two random winners
See you at the SteemFest!
And finally, we'd like to say a special thanks to @roelandp for not only organizing SteemFest three years running but also being a witness here for the Scorum blockchain since way back when it was just on the testnet!