SteemFest⁴ update: Conference Venue day 2 location - Steemit team represent - New names - Ticket Competitions
TLDR;
Big Steemit Inc team attending SteemFest⁴
Overview of SF⁴ competitions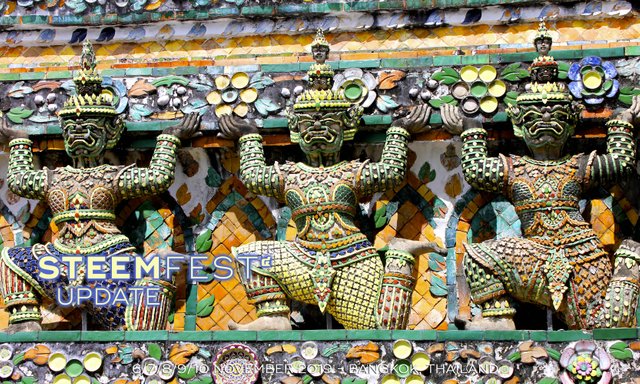 By Giulia Brochetto
Excuse me skipping a week. On a personal level much had been going on preparing for our longer trip to Thailand and onwards after SteemFest. We are going to rent out our apartment in Amsterdam for the first time, so I was doing all kinds of overdue errants, small and large repairs, meh. Also we have met with the broker who is going to advertise and intermediate with potential candidates for living in our place while we roam planet earth.
With that done, I'm now moving over to ordering first items for SteemFest, printed matters, wristbands and such. Also I did quite some work on the maps which will be included in the SF booklet and mobile app. I'm also still planning some logistics for the event and very much looking forward to our departure to Bangkok in 4 weeks from now. The first 2 weeks in BKK we (we are with a family of 4) will be staying a bit outside of the city, which means I'll be heading in and out of the city on a daily basis, and considering renting a motor/mopedbike for that. After that, 1 week before SteemFest starts we'll be moving into the Prince Palace Hotel ourselves!
Introducing Conference Venue Day 2 - Warehouse 30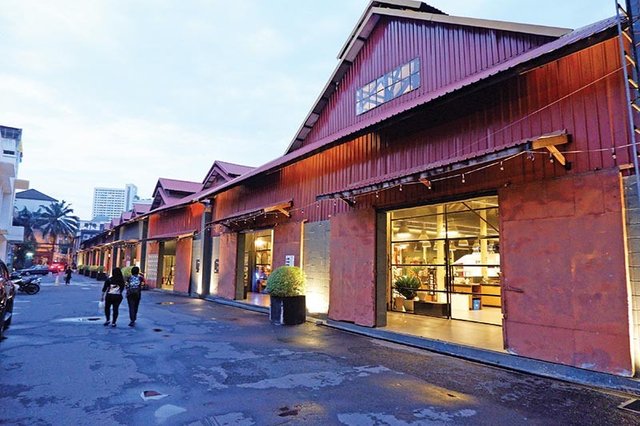 Warehouse30 in Bang Rak
In the previous post the conference day 1 venue was announced: Scala Theatre in Siam / Pathum Wan area. On day 2 we head to Bang Rak. It's a bit further to travel but depending on morning rush it should only take you 20 minutes to half an hour to get there. Unless I can find some boats to sail us there in 5-10 minutes, but that is to be defined (and depends on the price).
Situated in Bang Rak, very close to the River City mall, is a former array of warehouses turned into a commercial real estate area with boutique shops and art gallery, without losing touch to its origins. This area is the fruition of Bangkok's self pro-claimed "Politically incorrect architect", who's firm is also designing the new airport's terminal. Cosy located near the Chao Praya river, the warehouses house a community arts space with vendors, galleries, food & films.
It is here where in one of the Warehouses we'll have another day full of presentations. Depending on the program we can overflow in the coffee shop's additional presentation zone and the outdoor space will serve as breaks area where our dedicated catering company will serve Thailand's finest food.
Great news arrived earlier this week: A big team from Steemit Inc will be heading to Bangkok to attend and present at SteemFest. Previously confirmed were the attendance of @elipowell and @andrarchy, but I am happy to announce the following new speakers for SteemFest 4:
New speakers announced (Steemit Inc Exclusive this one :P)
Already announced Steemit, Inc team members:
@elipowell (US), Managing Director, Steemit, Inc
@andrarchy (US), Head of Communications, Steemit, Inc
SteemFest already offered you a great change to meet a great bunch of Steemians and with this announcement you know you can come up & close with the core devs and other Steemit Inc members as well. Discuss the EIP, rant about what happened with the hardforks and chain halts, think along, and learn about the work on Smart Media tokens.
Overview of ongoing SteemFest 4 competitions
Reminders:
Thanks, that's it for now, have a nice weekend,
Liquid rewards from this post will go to organising @steemfest
SteemFest's ticket reductions are made possible by generous donations from: