Today, @s0u1, @originate, @comealong and I ( @michelle.gent ) went into town to see the Body Worlds exhibition in Amsterdam city centre.
I had mixed feelings about the thought of the exhibition as I can't deal with 'dead things' – no, really… I'm totally useless with anything creepy and… well, dead.
We met up in the lobby of Volkshotel this morning and had a leisurely stroll to Bagels & Beans for the most delicious breakfast! Then we caught the Metro into town and went straight to the exhibition.
I didn't allow myself to dwell too much on the fact that the exhibits we were about to see were real people, once alive like you and I, and who had the generosity of spirit to donate their mortal remains to Body Works.
The exhibits are beautiful and awe-inspiring.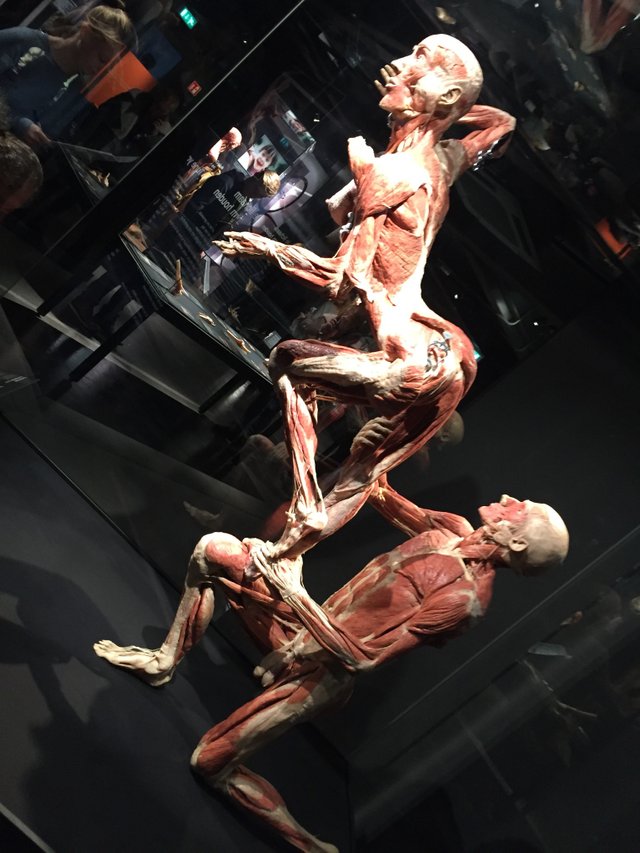 The exhibit showed how we can be repaired by medical science – using metal plates and the like to strap bone together as it heals – and again, the awe-inspiring displays were fascinating and informative.
I checked out the first display (see pic above) because I have a series of injuries and it helps to 'see' where my own injuries are situated.
I tore the muscles from the top four vertebrae of my spine (yeah, that bloody hurt!), I damaged the rotator cuff on my left shoulder walking my dog, 'Bear', (see pic below) and my finger ligaments have been damaged.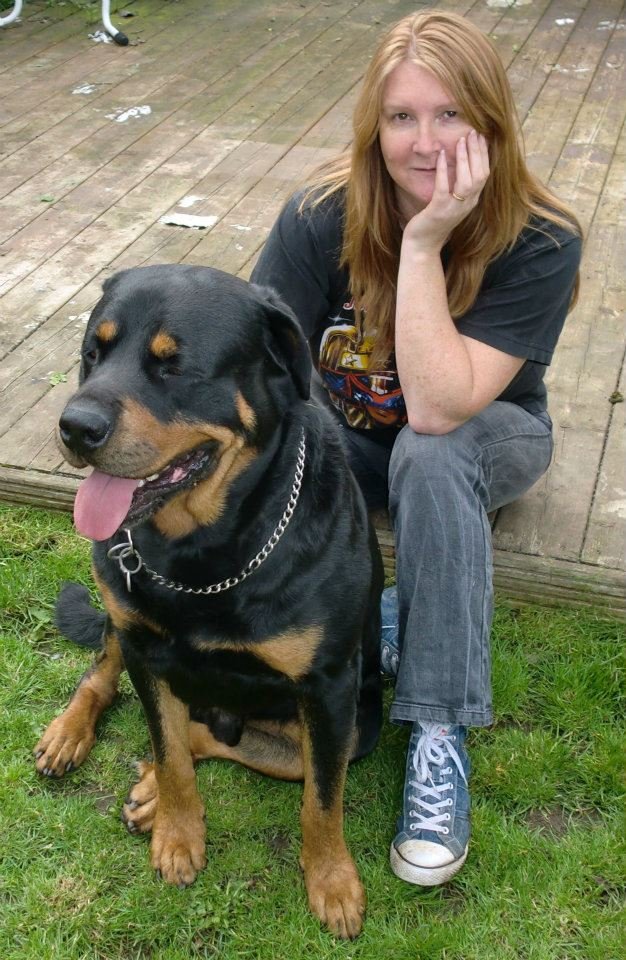 The musculature on the displays are, as I said, fascinating and awesome. The delicate procedures necessary to flay the skin to reveal muscle, fat, bone, ligament and blood vessels must have taken SUCH skill!
I really am in deepest admiration for the people who have left their bodies to science so that we humans still walking the earth can see inside ourselves, how we work, how we break and most of all, how we self-destruct by not taking care of our body while we can.
I am determined to go home and start taking care of this body – but for the moment, I'm finishing this glass of wine!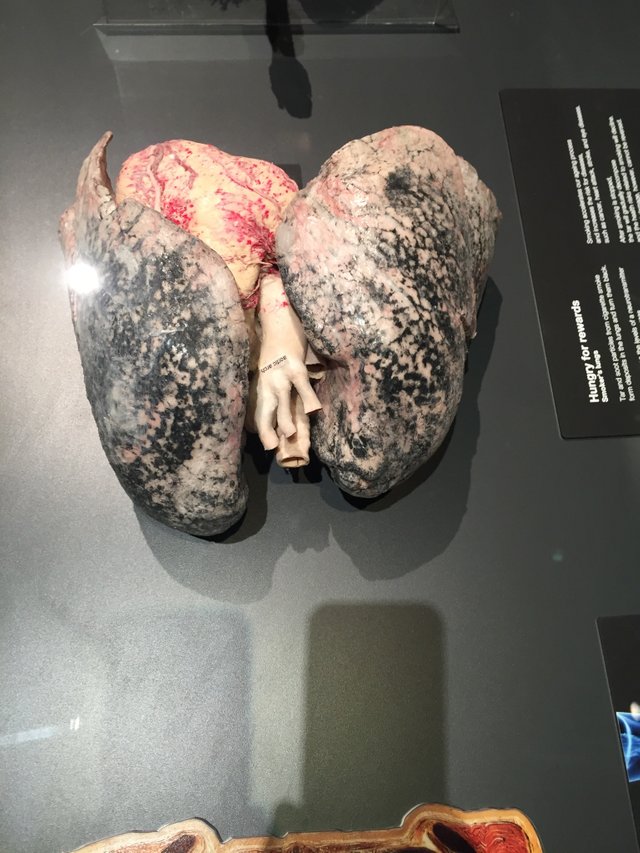 I had to put this one in… it's for all you smokers out there – that really is tar, soot and smoke in those lungs!