Steemfest update!
I know all of you have been waiting on an update here. The reason you didn't get one is because, well, there is just sooo much going on here at Steemfest (and I do mean that in a good way).
Today there is nothing on the calendar, so I'm going to give you all a little update on my experience with Lisbon and Steemfest.
Lisbon
I'm a sucker for street art and this city is filled with it. People are lovely and the food is amazing. This is a city I could see myself live in!
One my favorite things to do here is just purposely getting lost in the tiny alleys, to then jump into a random place that caught my attention. Other than that, the city is filled with incredible viewpoints, which well, I tend to like a lot!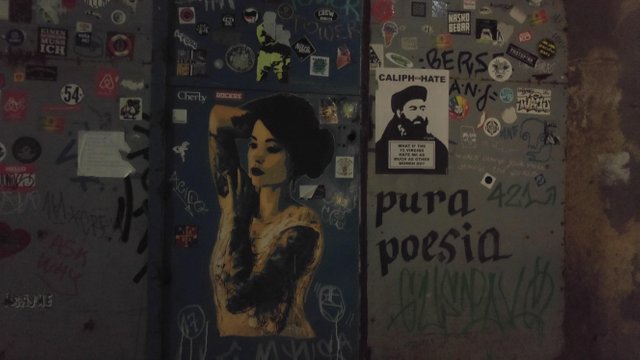 Steemfest
When I arrived I didn't really know what to expect, and I would first like to give a huge thanks to @roelandp, the organisation is top notch!
As for me, I've been pretty much spending most of my time between tipsy and slightly hungover, haha! I'm getting to meet so many amazing Steemians all with incredible projects and being the social drinker I am, weeeell, you see where this is going. One of the steemians I want to do a little special shout-out to is @lifemovedbysteem, we had quite an amazing talk the other day and I can't wait to talk to her more!
It seems as if a lot of things are falling into place for me here, which is quite overwhelming. Some of you may know I won the hackathon together with the incredible help of @orogers. We're working on making the Steemitworldmap entirely open source, for non technical people here, open source means that everyone can improve it or make their own version of it. Which I believe is quite cool! As you may know, I am currently financially in debt, but winning the hackathon really helps towards that and should make it so I have more time to work on the map and several other projects I've been asked to join in! It speaks for itself I'll redistribute a good part of the 2000 won steem (say whaaaaat!!!) to everyone on the Steemitworldmap team!
I'll give you guys a more extensive update when I'm not as hungover, haha! But at least you have an idea of what's going on here!
Oh, for all of you who want to support amazing travel content, do delegate to @steemitworldmap , you can see the curated content here: #traveldigest
I'll start a trail to, but streemian seems to be acting up at the moment!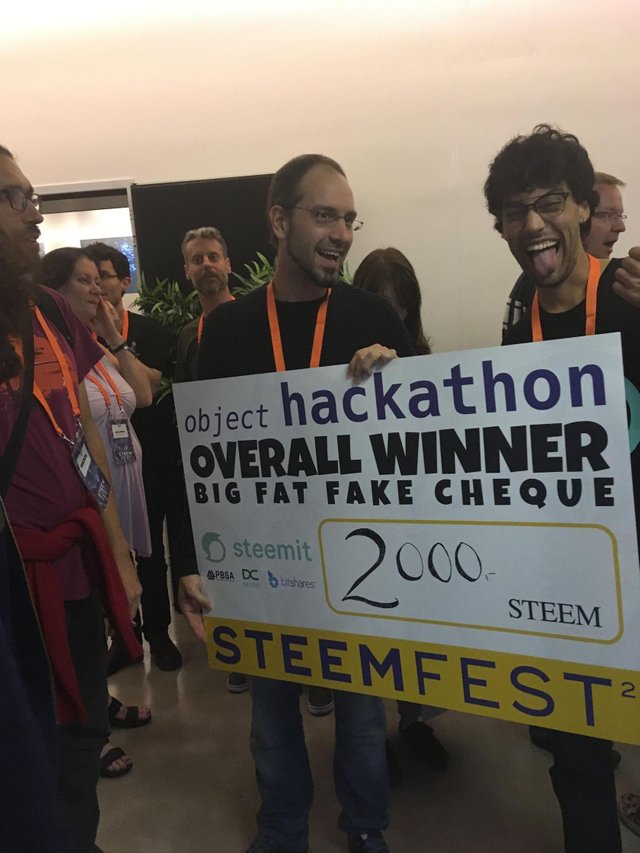 !steemitworldmap 38.634036 lat -9.096680 long d3scr