Steemit Veni, Vidi, Vici Lisbon! SteemFest² Was EPIC! Few Thoughts On Key People From The 2017 Edition!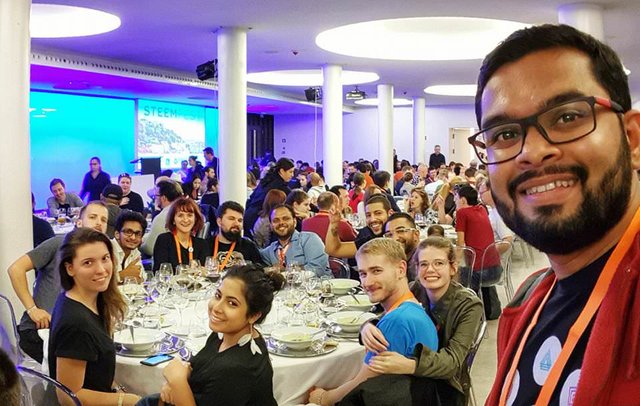 Some of you have been asking me why I haven't posted anything about SteemFest 2. I reached home last Tuesday evening, exhausted from my travels but thoroughly satisfied with an incredible month of travel that included our epic conference in Lisbon. SteemFest 2 was fantastic but also somewhat exhausting and so I needed to take some time off to decompress.
Many of have you have shared your thoughts, feelings, incredible pictures and videos from the conference. I've been reading and catching up on Steemit. It feels like a never ending rush of nostalgia viewing new material, almost everyday, from the 5 days in creamy and delicious Lisboa.
I always find it a great opportunity to be travelling out of India and hence after the event was over, I focused on my travels, few high priority tasks, spending time with my friends, taking a short road trip, dealing with some long flights and connections to get back home to India.
It was over 6-7 months ago that Roeland and I had our first lil' discussion about SF2017. I had just made a comeback to Steemit after a terrible accident and was so excited about making it to the fest! Now that the fest is behind me, a little gratitude is in the order!
I'm sure there are loads of great posts out there about SteemFest but this one is mine and it's about the great bunch of people that I got to work with every day of the event.
Thank you!
Dear @roelandp SteemFest 2 was incredible! Your mind is full of amazing ideas and I love what you have done for the community. We're lucky to have a visionary like you to bring hundreds together from different parts of the world onto a stage unlike anything witnessed earlier in this crypto-domain. I hope we can come together to execute many more SteemFest in the years to come! Thank you for your friendship, trust and the opportunity to work together again! It was great to be able to bring back the team from last year to pull this off. I'm glad I could be there to help you out.
You made incredible things happen twice Roeland! Kudos!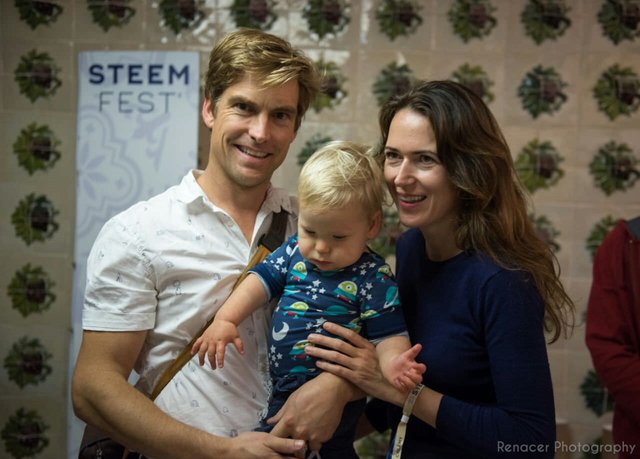 Pic: @varunpinto
Also special thanks to Heleen, Viggo and you for hosting me in Lisbon!
To the @firepower Crew (it's kinda funny how I get to tag myself!)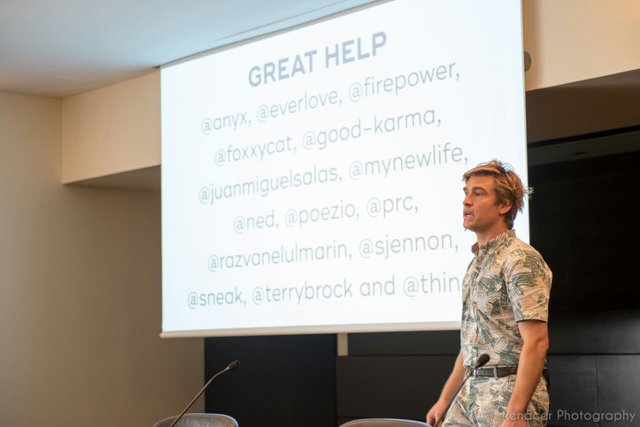 @poezio It was great meeting you and working with you. SF2 wouldn't have been the same without your support, knowledge and expertise in event production and execution. Those late night discussions were so much fun and I hope we get to work together in the future. You're one of those few people that I know that can work really late and yet manage to wake up before I do and keep the event function together without a hiccup. But your lucky that it's not your job to wake up the rest of the team, so you aren't hated by anyone else!
It was an absolutely pleasure getting to know you and I hope to meet you and hang out in NL sometime next year.
@foxxycat and @razvanelulmarin
Thank you @foxxycat for making us breakfast at the house! I don't think we'd have made it through Day 1 without your help! It was wonderful to have you and Raz back for SF2017. You guys never tire out no matter what I throw at you both to handle! You guys are well organised and your ability to take charge of the situation and ensure everything goes smoothly made our lives easier during the fest and ensured everything went smoothly! I hope we get to meet in Romania before the next SteemFest and I look forward to having you back for round 3!
We're thousands of miles apart and meet once a year. But I'm so glad you guys signed up on Steemit and became active users on the platform and eventually made it to SteemFest to become part of the crew. It's always a pleasure to collaborate on projects with my friends and you two are as great as they come! Thanks for all your help during the fest! I often saw the exhaustion in your eyes but you two kept going! I was thrilled with the prospect of getting to hanging out in a new country, executing our conference but most importantly I want to thank you for being there for me through all my difficult days in this year! I'm happy to say that not a day goes by without hearing from you both and as much as @sjennon bugs me with her whatsapp texts at 4-5AM with not-so-silly questions it puts a smile on my face every time to see them!
@varunpinto and @wandereronwheels are my buddies from back home and unexpected new entrants to the FP crew! From donating blood when I met with an accident to stepping up to assist with event logistics at an extremely short notice and doing a fantastic job of it all. Superman and Batman as @roelandp likes to call these guys are rockstars! Always dependable for any situation. I'm glad that my friends from Mangalore, who I introduced to Steemit actually made it to SF2017.
@mynewlife Your photography is fantastic. It was great to get to know you and spend time together as friends. I hope we can collaborate on some project in the future. You are very talented and yet so humble. I love your style of photography and I hope I can learn some things from you whenever we meet again in the future. Looking forward to having you back if possible for the next round!
@theowlhours and @anyx Thank you for joining the team and assisting everyone. It was great that you could be part of it this year. Your assistance during the event made it successful and I'm glad you could make the time to assist in execution of SF2017! You make a lovely couple and I wish you two the very best for your future!
Nelson and his partner Erivaldo-our security for the conference. Great guys and also local Lisbonites who ensured everything was in order during the course of our event.
I'm glad we could all share a roof together as the late night discussions and the final de-briefing session that ran into the wee hours of the morning was a lot of fun! We've gotto do this again!
Thank you guys and gals!
---
I also want to thank @terrybrock for his awesome work hosting in Room 2 during the conference days! It was great that you could be there and it was a pleasure meeting you once again!
Thanks to @shourai for making the livestreams happen!
We missed having @anduweb in the team this year as he was moving to a new country. He was a great asset to the team during SF2016 and was missed by everyone and so was @roelandp's friend Freddie who assisted us with event production last time. He was managing the Volvo Ocean race this year and hence couldn't join us.
But SteemFest is not just another conference, it's unlike anything out there. This year it retained it's friendly feel but also had this slightly business touch to it! There were many faces from last year signalling people's confidence and trust in an event of this scale! I'm glad to have been able to play a small role in all of this!
We were also lucky to have Roeland's brother Tony and his girlfriend Stefanie back with us at LX Factory making some awesome pancakes and they kept us well fed!
It was also great catching up with @saramiller, @everlove and @quinneaker from @gardenofeden and @lifemovedbysteem and @opheliafu who assisted Roeland with the Art at SteemFest.
Thanks for all your help and support everyone!
---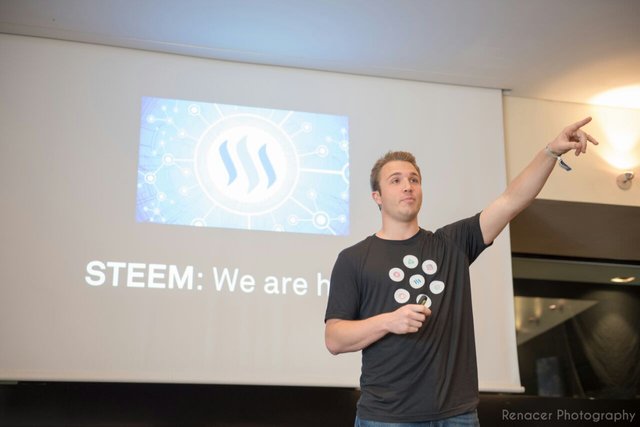 Thanks to Steemit. Inc for sponsoring another great event which brought together 295 attendees together and 311 total sales in tickets to people from across 38 countries!
@ned and @sneak Thank you for your vision and work towards taking this platform to the next level and for making this event happen!
Kind hearted whales on Steemit who sponsored the event @riverhead (Missed meeting you this year), @abit, @arhag, @pharesim, @smooth, @wackou and @wmougayar.
The platinum support ticket buyers: @blocktrades, @exyle, @gandalf, @good-karma, @grumlin, @jerrybanfield, @lafona, @nanzo-scoop, @phelix, @vandeberg and @vi1son
DECENT, Bitshares and Peerplays Blockchain Standards Association for sponsoring the Hackathon!
Thanks to the following people who sponsored @t-r-f Travel Reimbursement Fund @aggroed, @ausbitbank, @benjojo, @blueorgy, @edb, @ericvancewalton, @good-karma, @gringalicious, @gtg, @hitmeasap, @kevinwong, @lichtblick, @mariandavp, @timcliff, @shenanigator, @skapaneas, @userperson321, @walterjay and yours truly!
---
This year I was able to subsidise the cost of SteemFest attendance for a few, donate to the @t-r-f and also help in the execution of the event. Thank you for supporting my work! I hope to be able to do more in the years to come!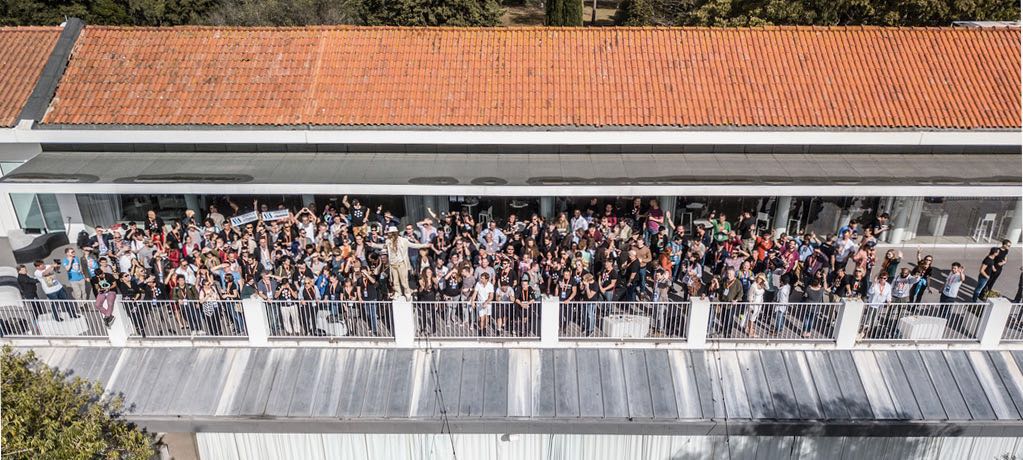 Pic: @timsaid
Thank you Steemians for making this a successful event! It wouldn't have been possible without each and everyone of you!
Let us continue spreading the word about Steemit to world!
---