Hi Friends!
This is my last "photos from Steemfest" post! I hope you guys have enjoyed not only seeing some of my photos, but hearing my memories from the event. I know these aren't the clearest photos - but I hope you can still feel the energy and vibe of the event.
There are so many more awesome people that I guess I just didn't grab photos with - but here is my third and final mega photo post. I hope you guys enjoy.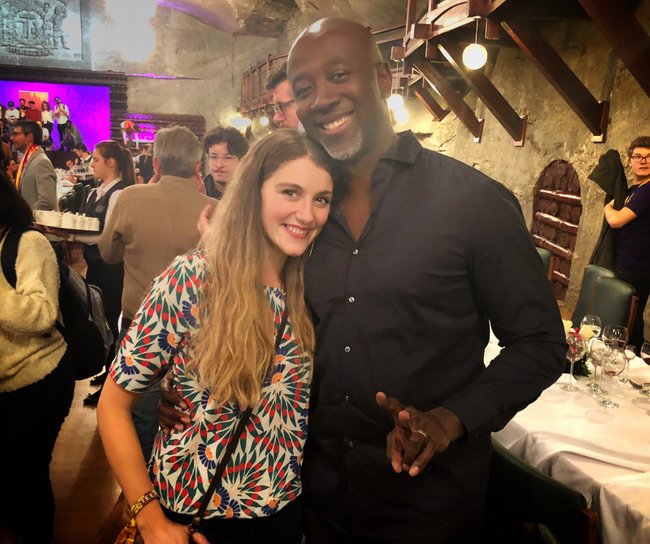 It was SO amazing to finally meet you @nanzo-scoop! You were definitely top of my list for people I wanted to meet at Steemfest, and so I'm glad we got to chat a few times! In your videos you always seemed super calm, cool, collected, smart and fun - and that was totally true of my experience of you in person. Already looking forward to the next time I see you at some crypto event!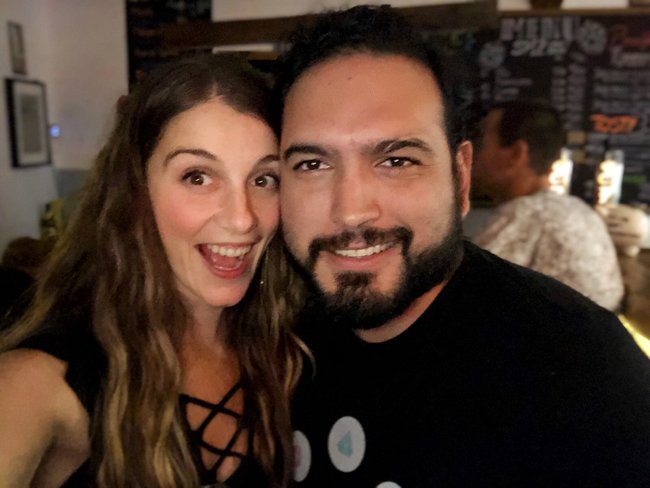 We gotta get that selfie @anomadsoul! I forget which night this was - but it looks like are having fun... per usual. lol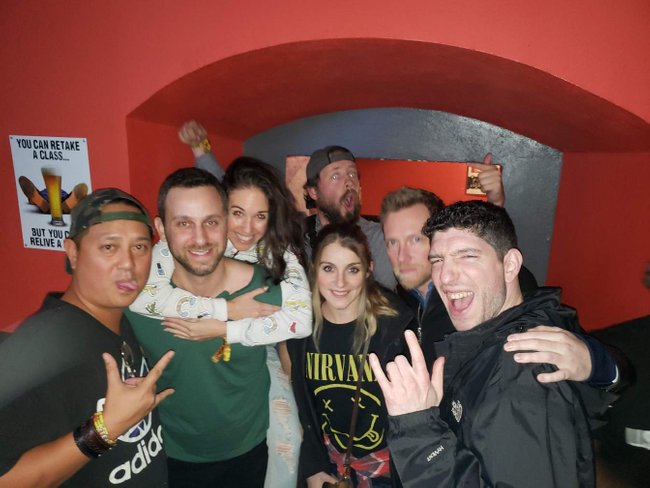 Ok...I stole this photo from @steemcafe. I haven't done that in a post yet- but I LOVE this shot from 90's karaoke night!! Had to include it. @nomadicsoul, @steemmatt, @jarvie, @dan-atstarlite, @jaybird.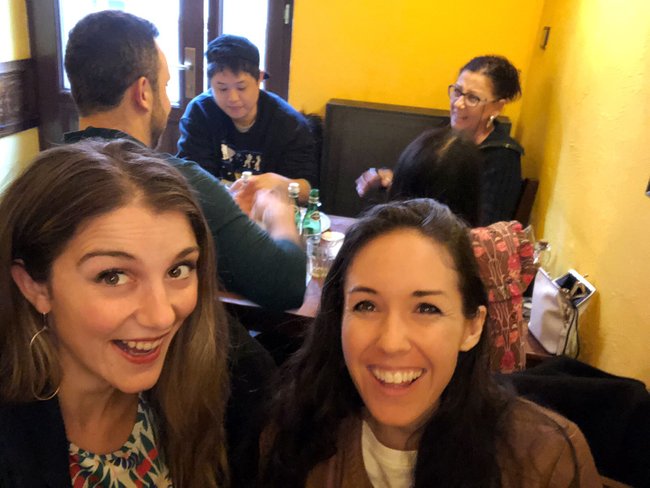 Oh yeah... that one time @nomadicsoul, @jayna and I totally creeped on @steemmatt, @joythewanderer, @mammasitta and @kevinwong while they were eating perogies.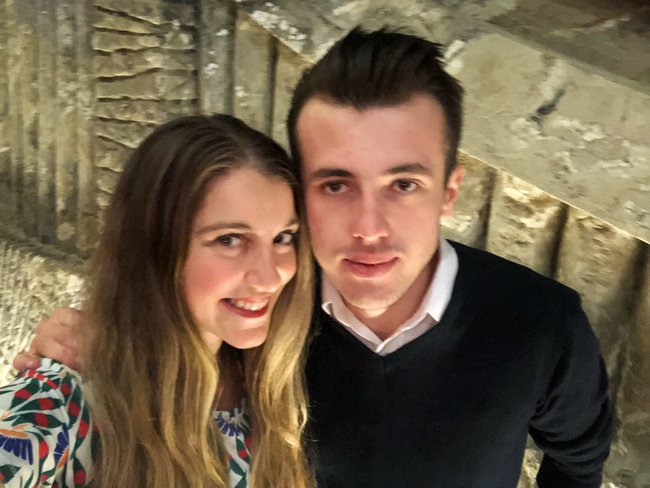 Well, I guess I must not be the worst Steemian if you took another photo with me @guyfawkes4-20. Sorry I haven't flagged you lately. Apparently I'm bad at this whole flag war thing.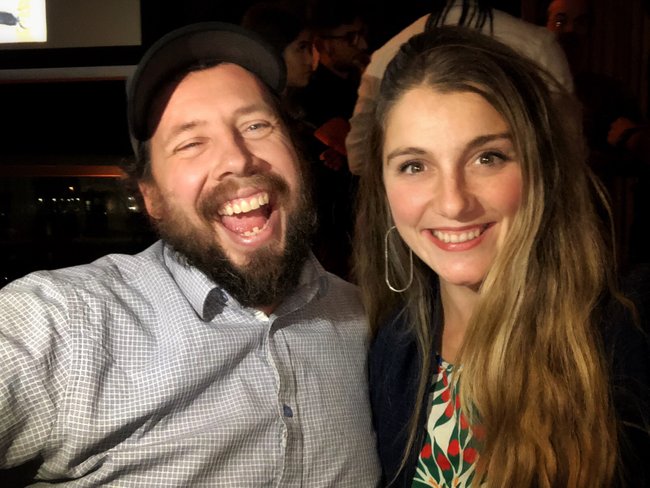 aww hanging with @jarvie at closing drinks!! This is probably the only normal looking photo we took. The rest got a little out of hand.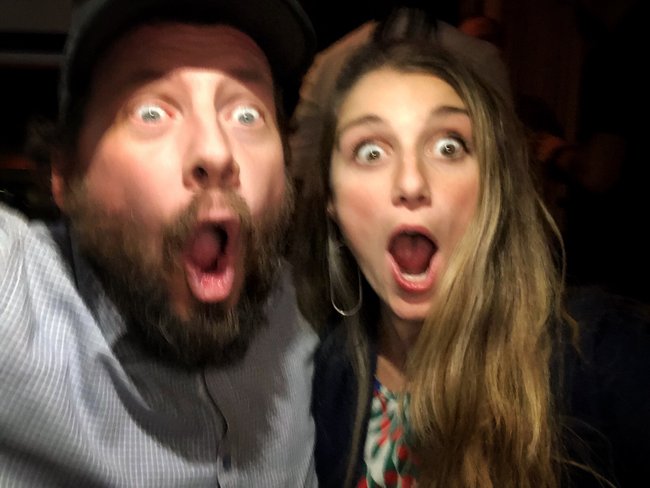 Like this one...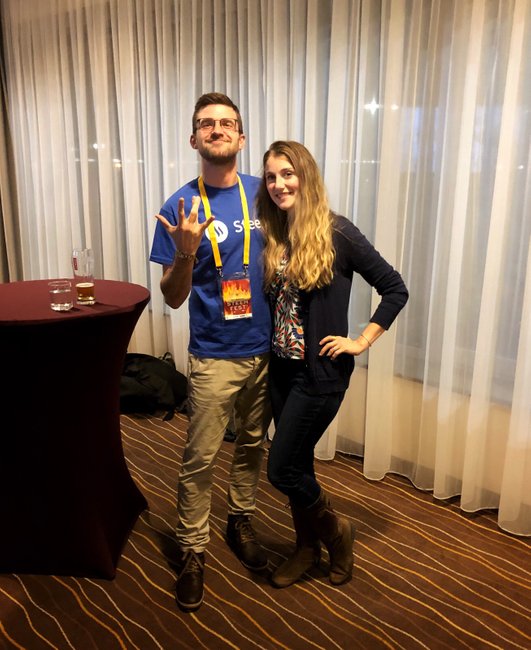 Hanging with @felix.herrmann!! You are OG coruscate all the way my friend! Thanks for always being one of my most consistent commenters and engagers over the last year and a half!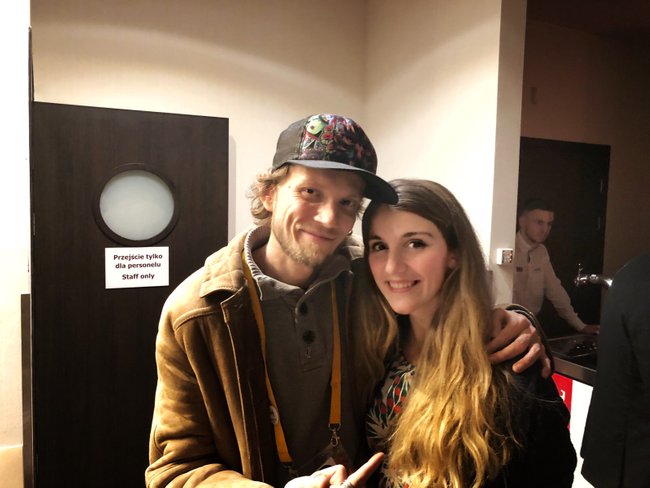 @flauwy!!! I'm so glad we got to meet at Steemfest - even if we never really had a chance to talk. You were one of the first people I followed when I joined the platform- and you actually welcomed me in my Introduce Yourself post if you can believe it! I'm so glad we are both going to Anarchapulco in February and I look forward to connecting with you more there!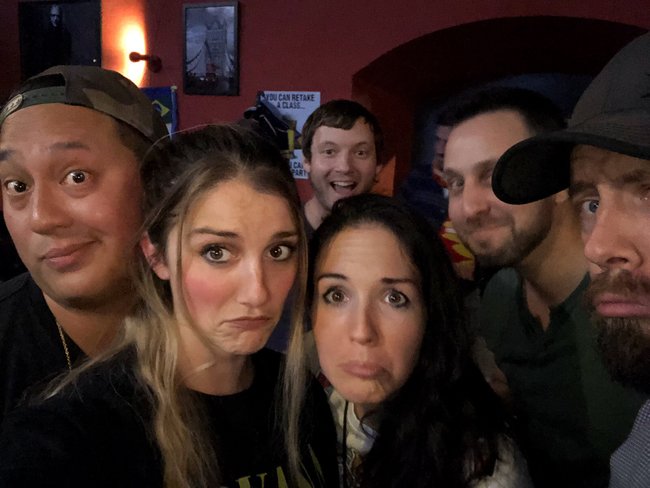 When I lost my voice and couldn't sing karaoke.... and then someone went on stage and sang the song I had been planning to rock. Thanks for commiserating with me @steemcafe, @nomadicsoul, @steemmatt, and @jarvie. Looks like @daveonarrival didn't get the memo. LOL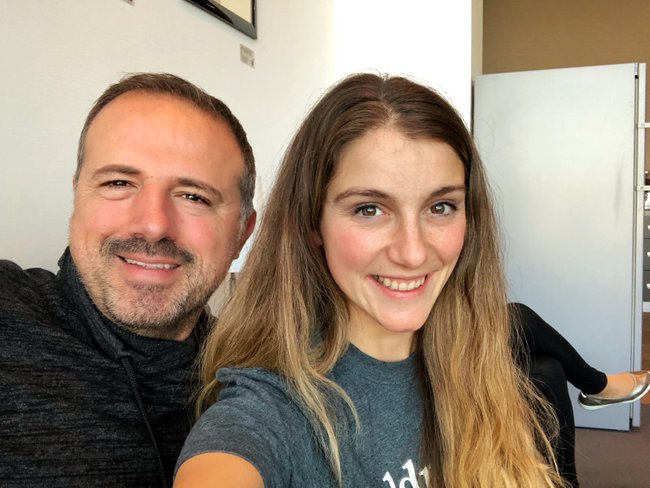 ahhhh this is one of my favorite moments from Steemfest! At closing drinks @for91days and I realized that we had the same flight from Krakow to Frankfurt the next morning. Even though we hadn't had a chance to connect yet - he and @guchtere offered to pick me up and head to the airport together. @for91days got us into the business lounge where we could enjoy a quite cup of coffee on a cozy couch and hang out. That moment was such a nice contrast from the craziness of Steemfest and still makes me smile! I'm so glad we've been staying in touch since then and I'm super grateful we had a chance to connect in those last few moments of Steemfest.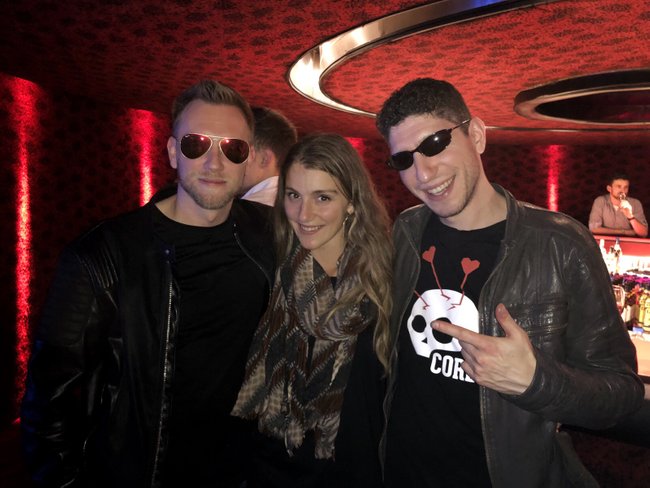 Fangirling the @steembirds(@dan-atstartlite and @jaybird) before they took the stage for their big performance.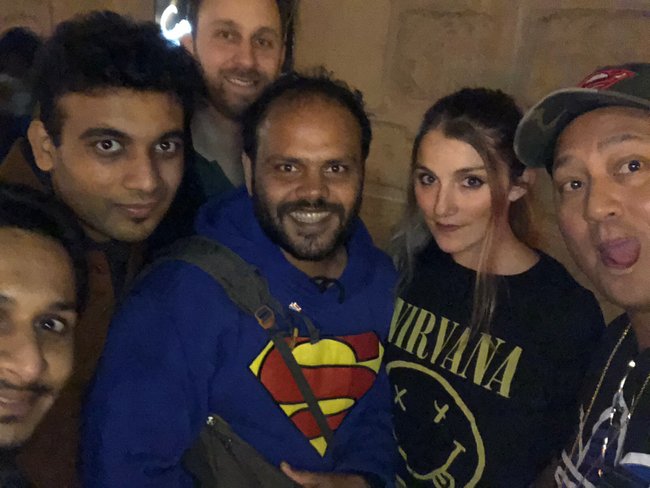 Another fun shot from karaoke night!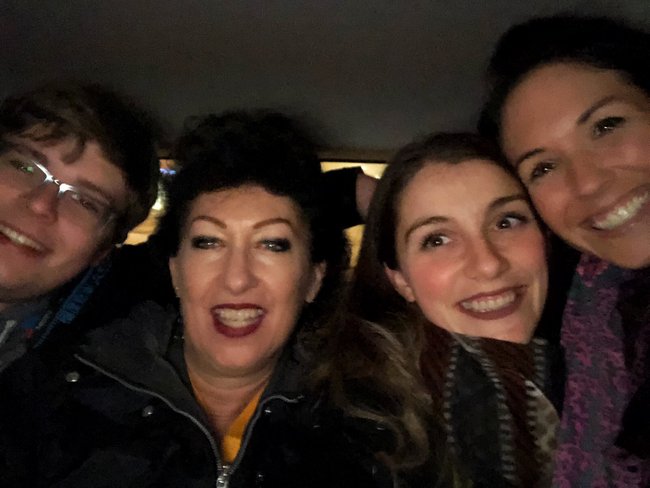 Me and my roomies having a super classy moment where we pilled in the back of an Uber. I'm surprised the guy didn't kick us out we were laughing so hard.(@nomadicsoul, @jayna and JP. Sorry JP... I'm the worst and always forget the numbers in your username. If someone wants to comment them below - I'll update the post)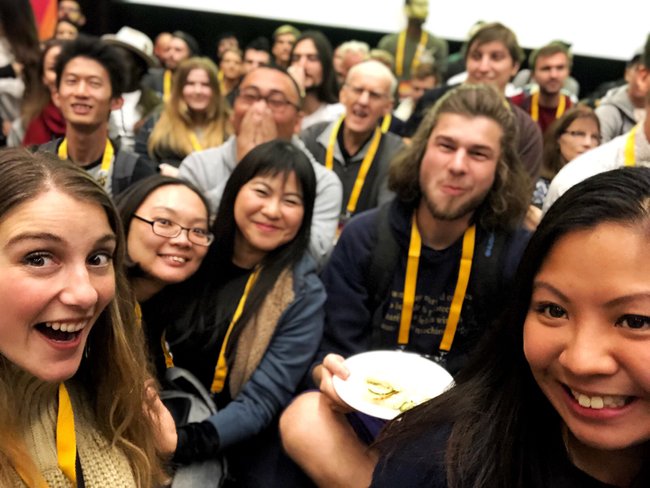 @redrica and I grabbing a group shot during the official group photo. Such rebels.

I hope you guys enjoyed seeing these shots and hearing some of my memories from Steemfest!
Xo, Lea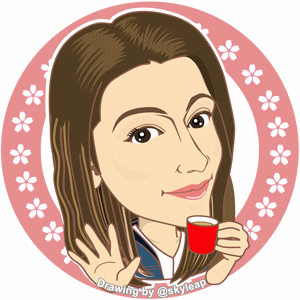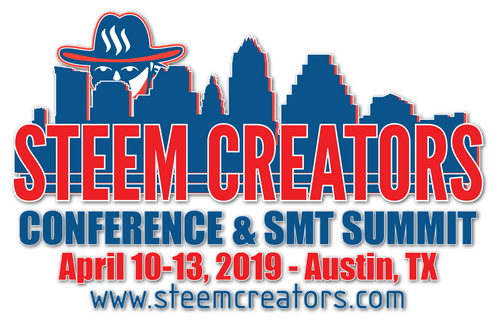 ---
More of my Steemy Adventures
---