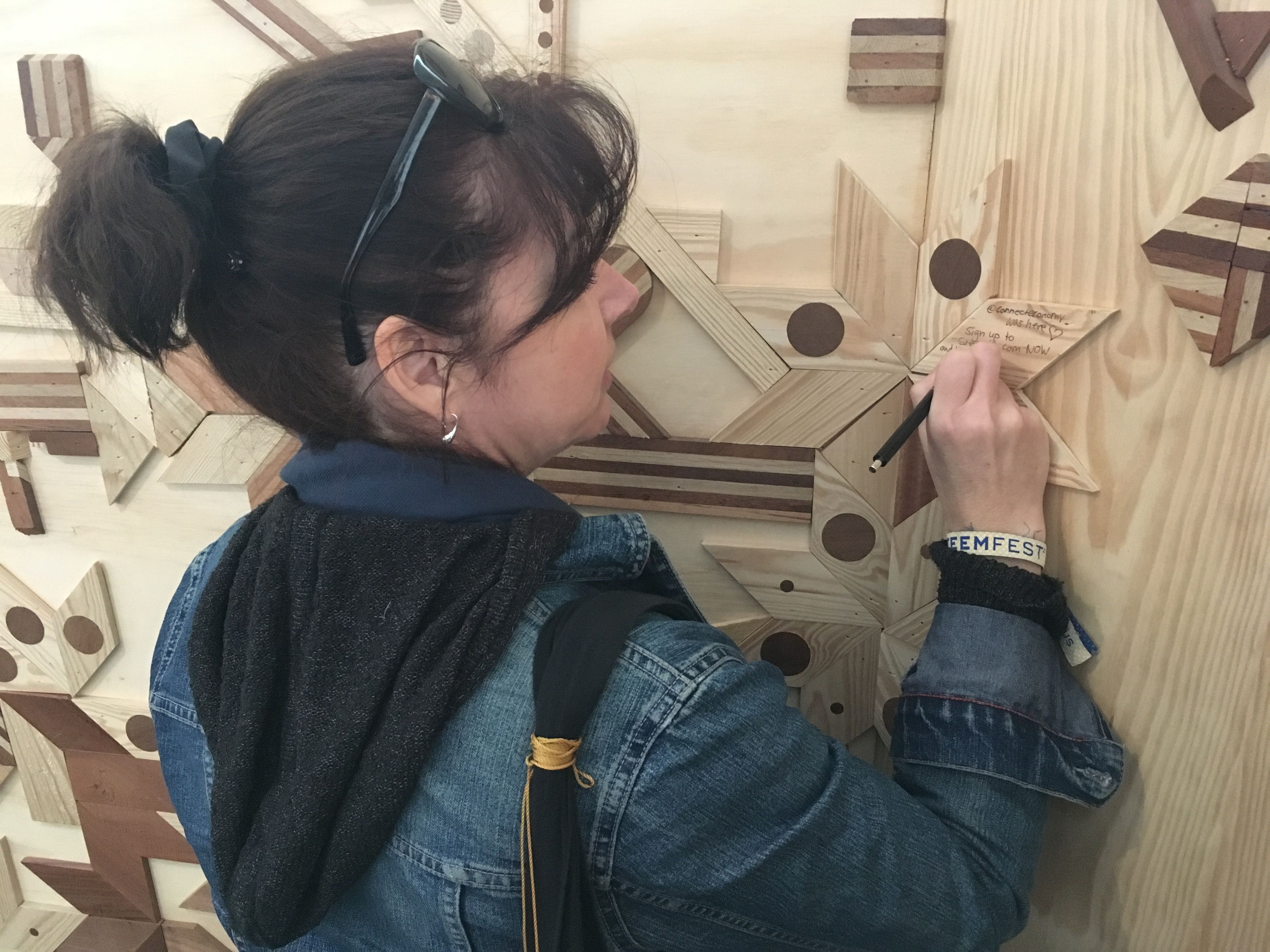 You know how ladies always go to the bathroom in pairs, right?
So after all the delicious pancakes we ate on Sunday at the LX Factory, @dayleeo offered to show me the amazing secret bathroom next to the Steemfest art exhibition.
Of course we couldn't keep this secret to ourselves and decided to share it with the whole Steemiverse here!
So let us give you the tour...
As you can see, I did decide to leave a hint for any potential new Steemians who might visit this place in the future.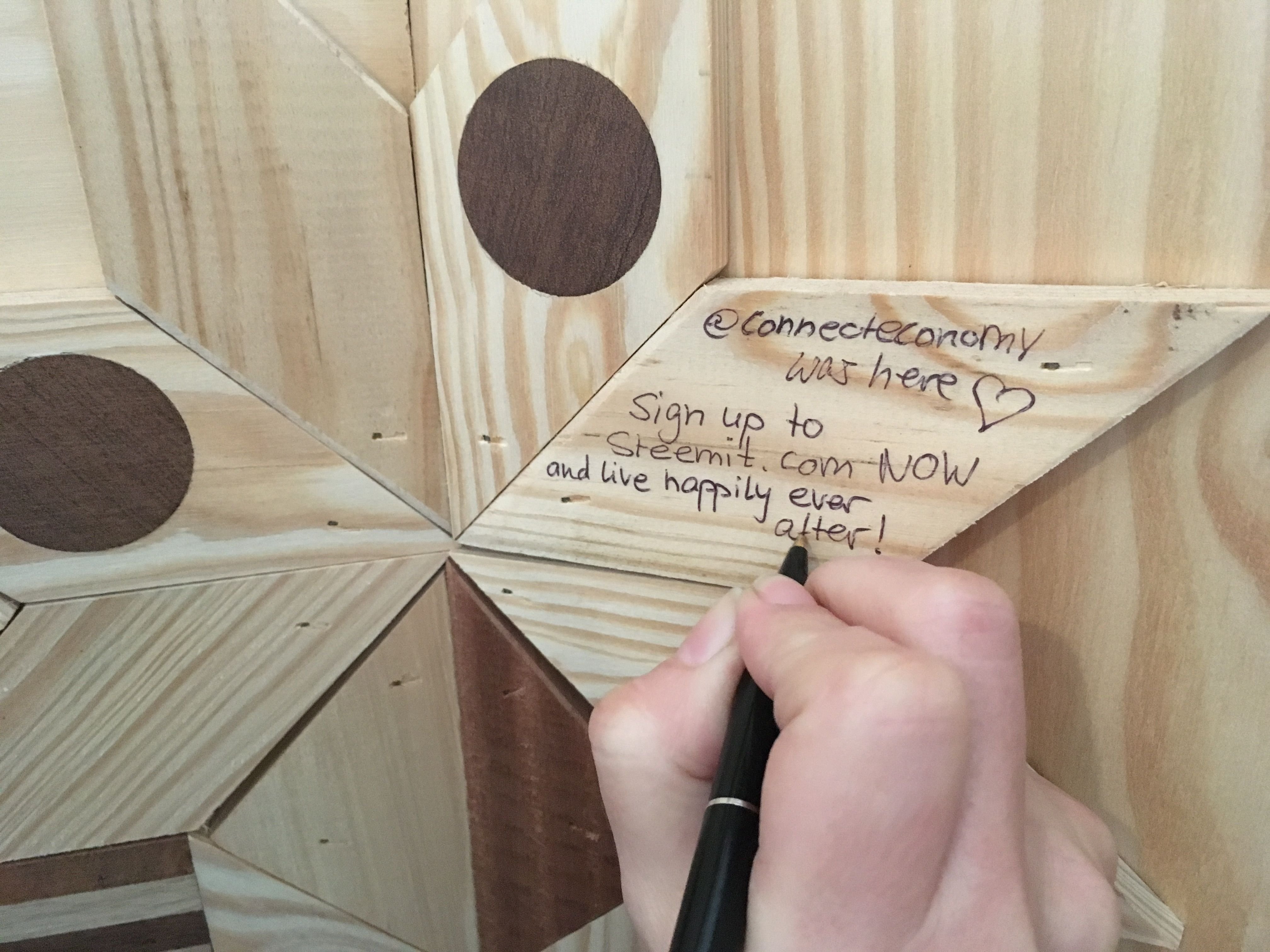 I haven't met too many Portuguese people at Steemfest, so leaving a little message in an unusual bathroom that people actually spend some time in and look around, might help recruit some more!
Maybe next year we'll be 600 people!!