Steemfest Report: Day Zero and One
And Day 1 of Steemfest is underway!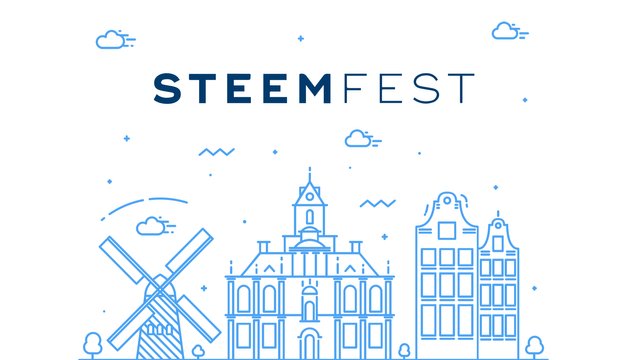 Day 0
After a dozen hours flying, I finally arrived in Amsterdam last night just in time for Steemfest welcome drinks.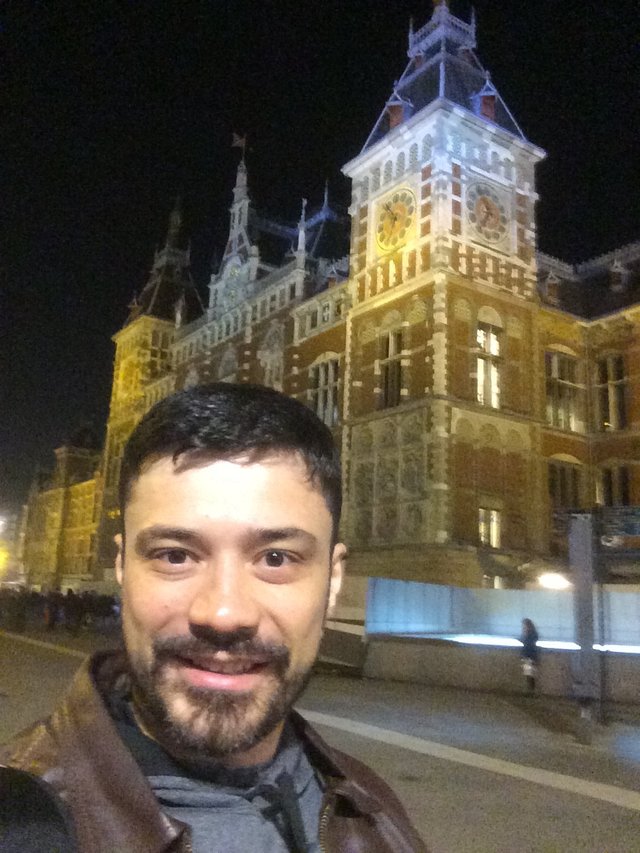 Amsterdam Central Station, just before getting to Volkshotel
The Volkshotel is amazing. It's got a very stylish decoration and hip environment, which makes it a perfect place to meet so many different people, from all different nationalities, styles, professions.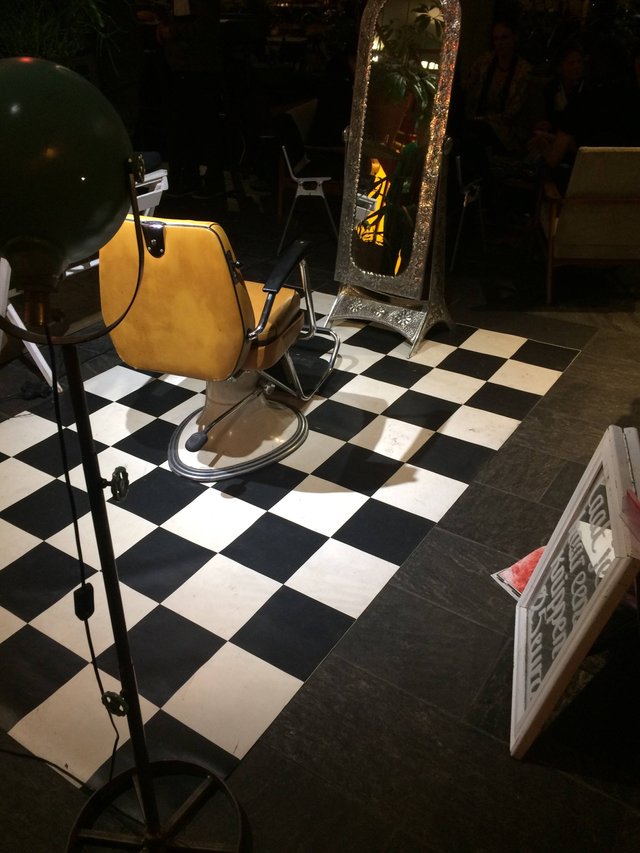 Want a haircut? You can get one right in the Volkshotel lobby
Over a drink or two (or more!), I got to finally meet face to face several people that I had chatted with or read their blogs. Even met a fellow Brazilian that I didn't expect to see here.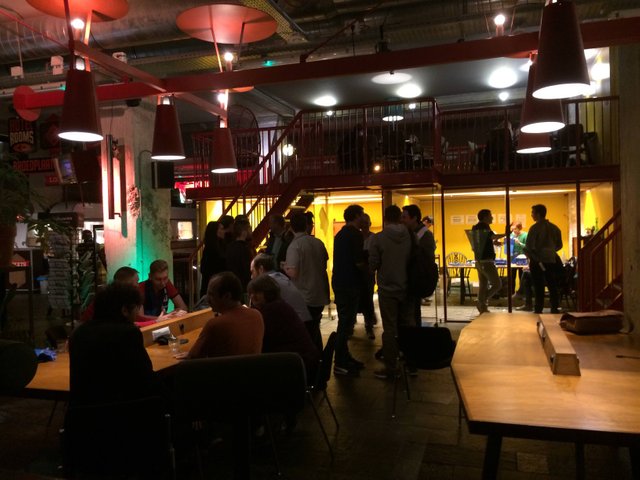 Steemians arriving and registering just before the welcome drinks
After the welcome drinks, we made a quick stop in the Canvas nightclub in the rooftop where people from Amsterdam come to party with a view of the city.
Day 1
I missed my alarm and left the hotel just after the boat left to Tobacco Theather, so I took the metro and was one of the first to arrive at the venue.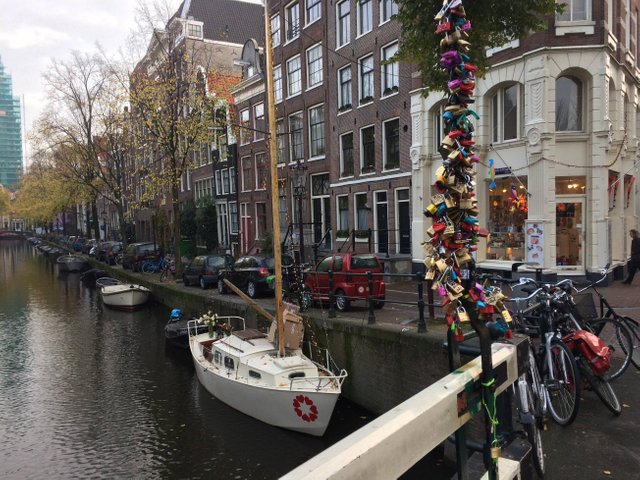 Amsterdam, on the way to the Tobacco Theater
After some much-needed coffee, @roelandp opened the event in a tulip suit, talking about the Tulip mania, and distributing bulbs.
@ned followed up with the opening keynote sharing the story and his vision for Steem and Steemit.
At this point, the event was split between two rooms, and I stayed in the main hall. In there, @heiditravels told her travel stories, @neilstrauss shared a very nice list of advice for writers, and @ericvancewalton read the first chapter of Alarm Clock Dawn.
Right now some of the top witnesses are in discussing steemit in a panel.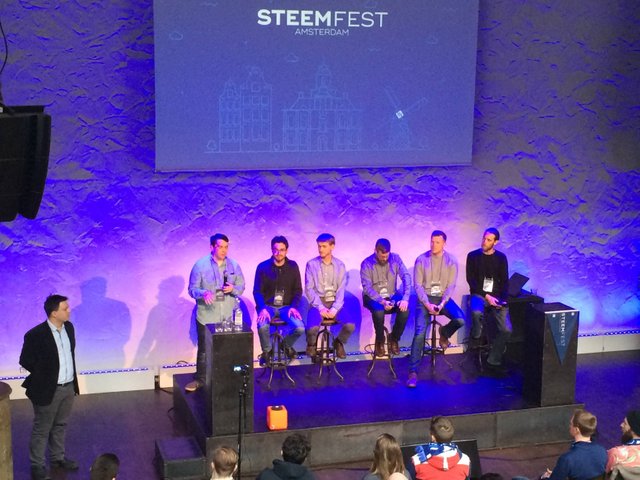 *The Witness Panel
And that's not even half of the day! I'm looking forward to announcing the winners of the Golden Steem Awards later tonight.
Stay tuned for more stuff about Steemfest.