So one of my bucket list items was to see the big wave surfing in Nazare, Portugal. When I say big wave surfing, I mean BIG wave surfing. Nazare holds the record for having some of the worlds biggest waves at around 100ft and November is prime time for all the Redbull Pro's to be out doing their thing with the helicopters filming and Jetskis towing the riders.
To get an idea of what Im talking about check out this video..

I missed the Steemian organised surf trip with @surfermarley the previous day due to recovering from a late night out the previous night.
Me @starkerz and @tomasgeorge took a trip up there before the start of Steemfest to see if we could see any action. When we got their it was flat as a pond! 😂 So no surfing was watched or done by us.
So instead today it seemed like a good idea to just get out and at least do a normal bit of surfing ourselves somewhere close to Lisbon, but before that me @starkerz were invited to do some yoga by @saramiller in the Morning at the HF Fennix Lisboa. Ive done yoga a couple of times and it really helps with my lack of flexibility from years of bodybuilding.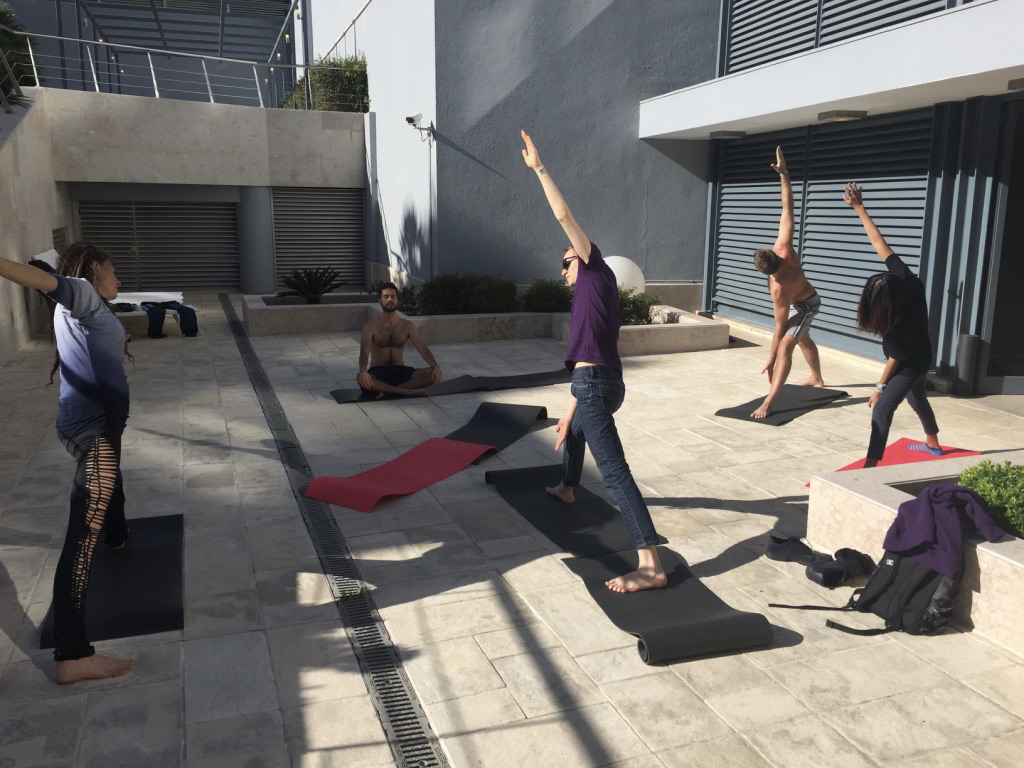 Sara was a good teacher and Steemit Inc had kindly provided all the Yoga matts. I met @furion and @chai there.
After finishing all the downward dogging. We got on our way to Surflab Surf School and rental at Costa da Caparica.
It was about a 20 Euro taxi each way, and about 20 mins from Lisbon city centre.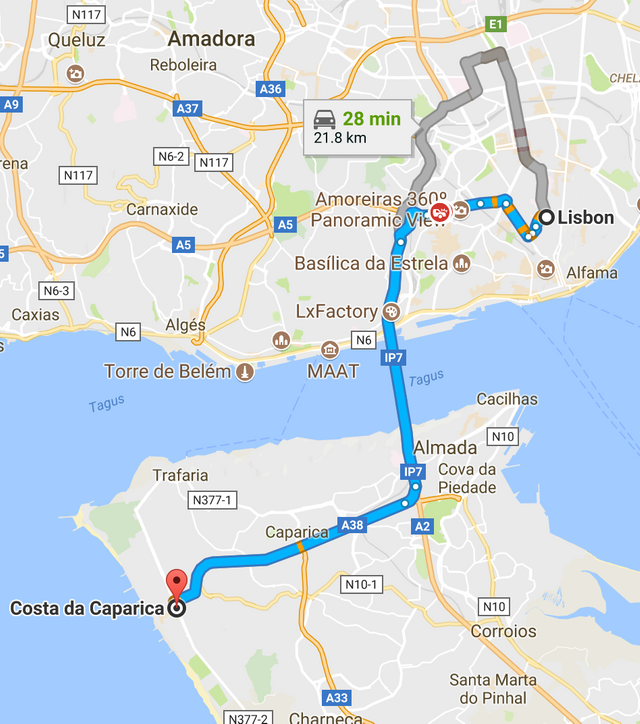 The water was cold but we had wetsuits. It was really refreshing and helped get rid of the beer toxins accumulated from the previous days.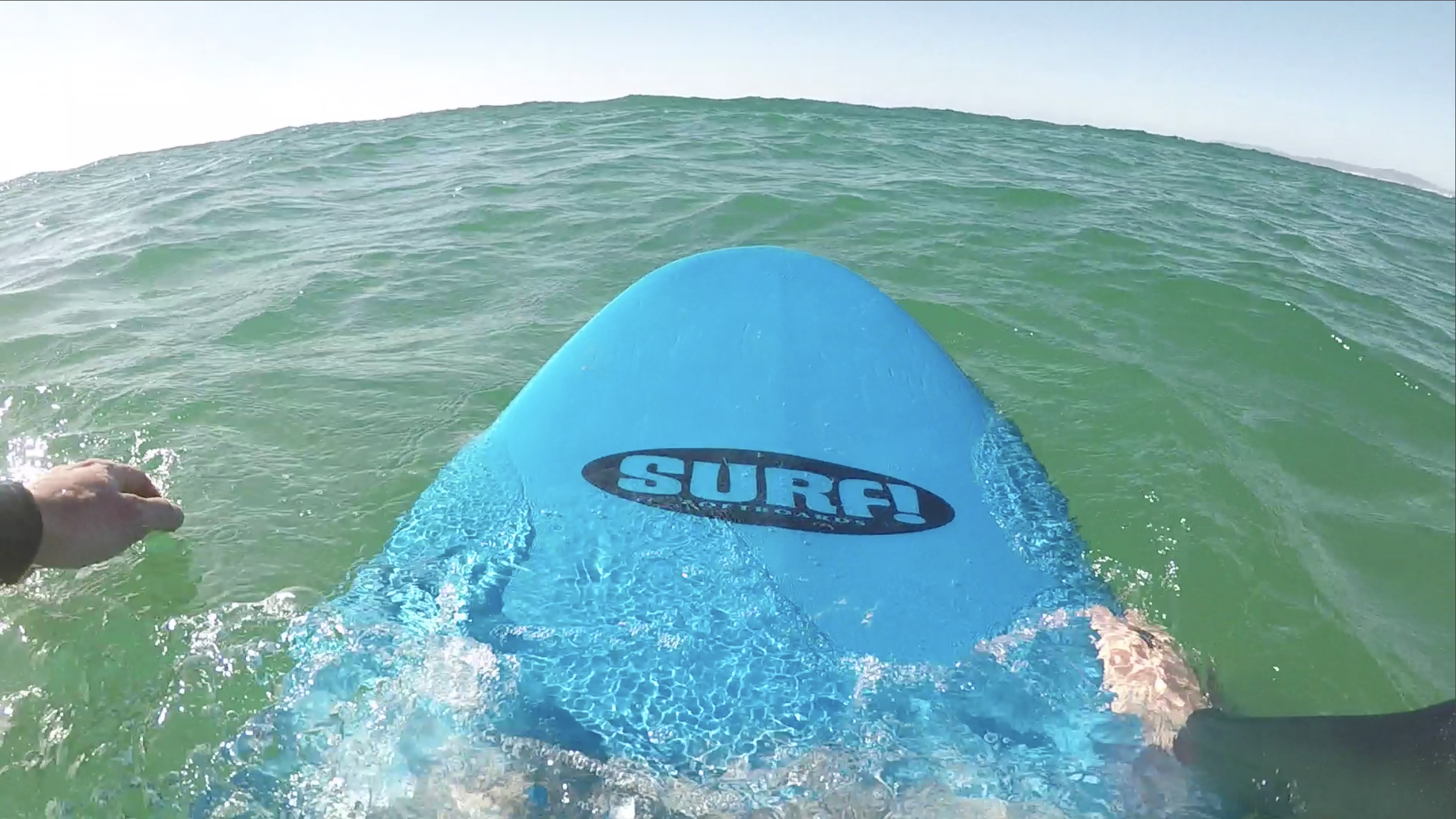 Since both me and Matt have only surfed once or twice each, we started out by trying to paddle out against the waves, which with the fairly long thick stable begginer boards we had been given was a hard task. I found myself just getting washed right back to shore and running out of energy very quickly.
I did wonder if Id even make it out and get get an attempt to try and ride any wave.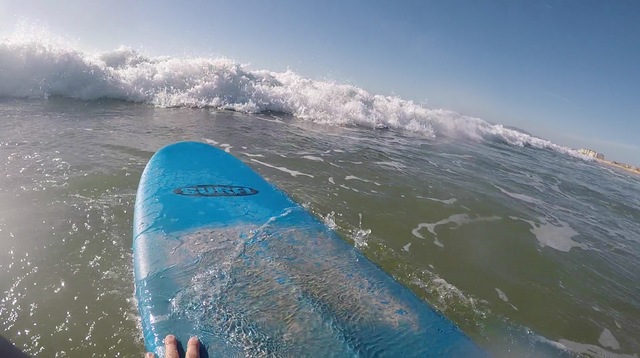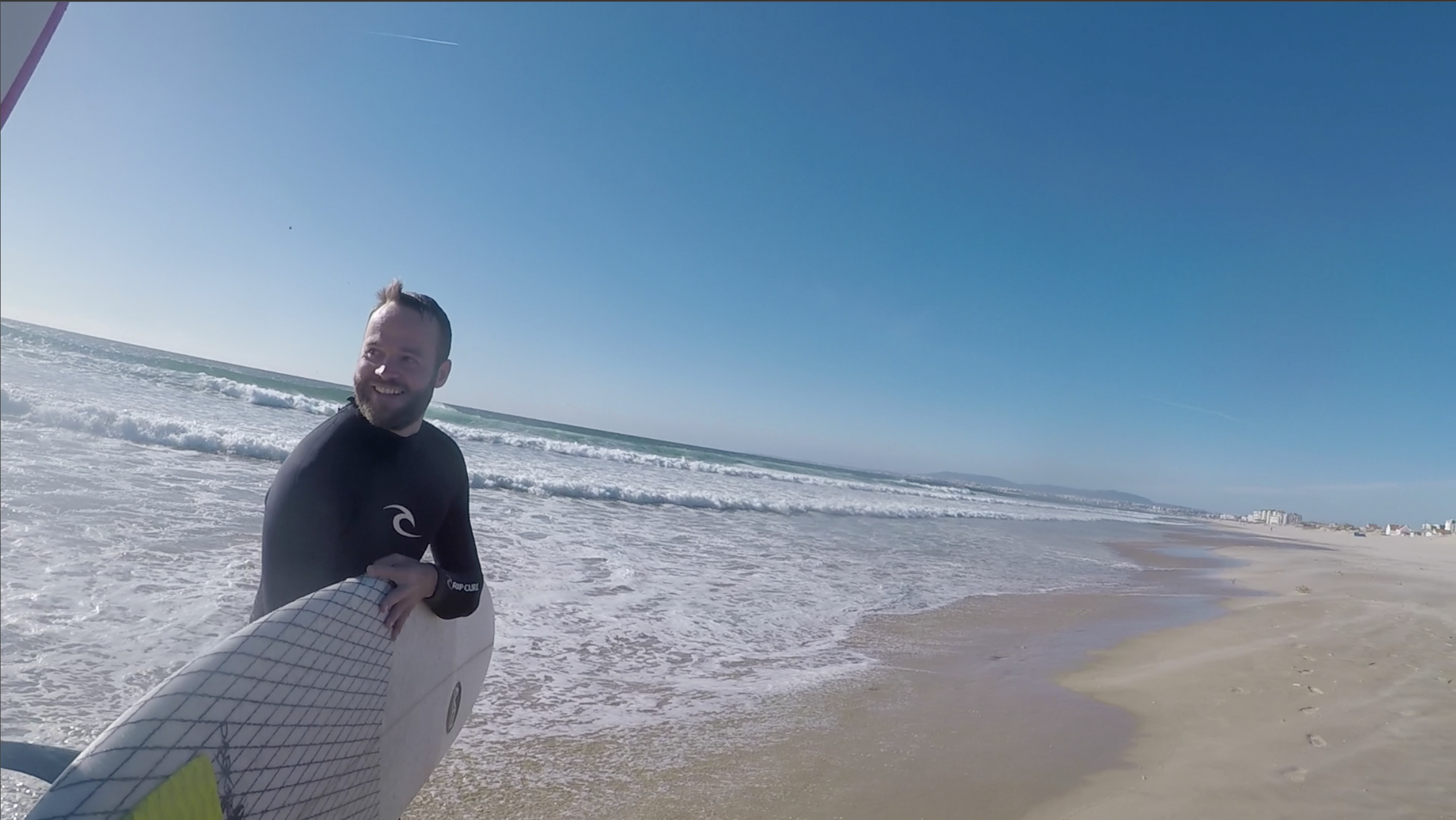 After watching some of the locals and wondering how they made it look so effortless to get out, we asked this guy. He told us the technique of paddling with the current to get us out quicker, and to watch the water for a calm period after a load of waves have just broken, then paddle like hell to get out behind them.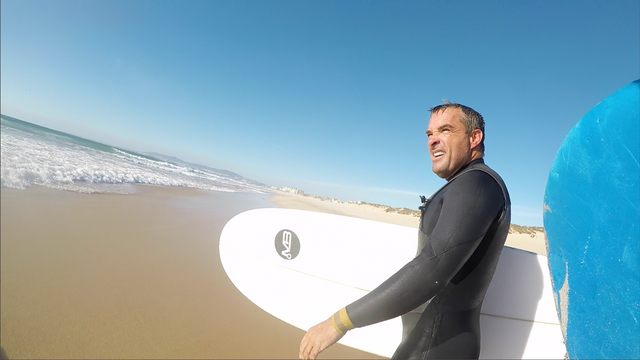 So we had another go and had a bit more success..
I managed to stand twice, which I was happy with considering the conditions were pretty tough with high winds.
After the surfing we stopped off for a burger and a beer at the beachfront restaurant. Then headed back to Lisbon to hit the Leaving meal which was at a place called Estufa Fria and looked like Jurassic Park with Silver service.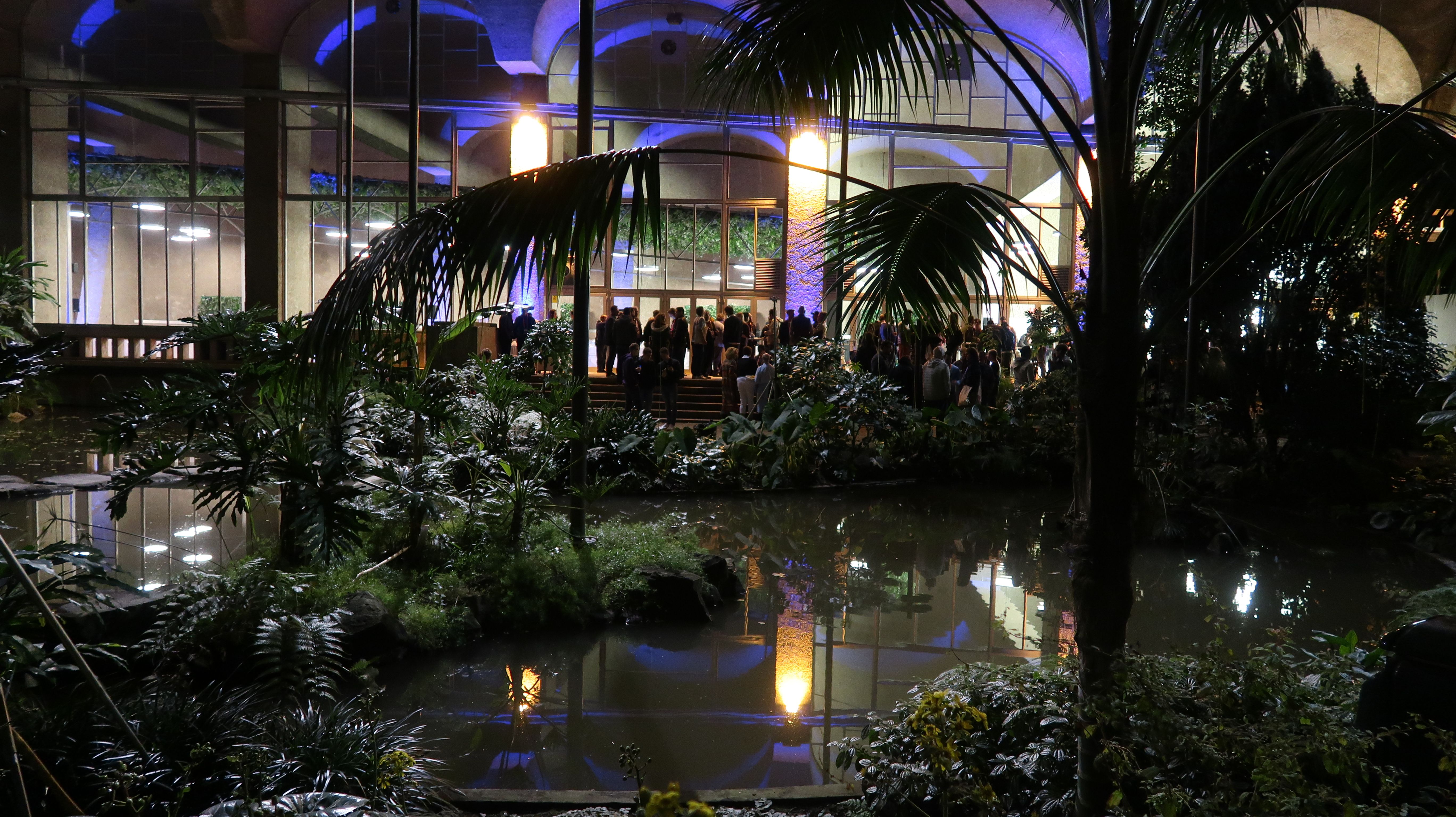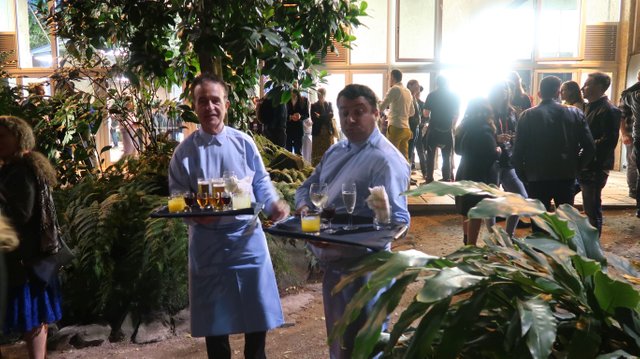 We met back up with the gang @ashleypeat @tomasgeorge @starkerz @jerrbybanfield
and also caught up with @sterling who we were hanging out with the night before who's a really good laugh!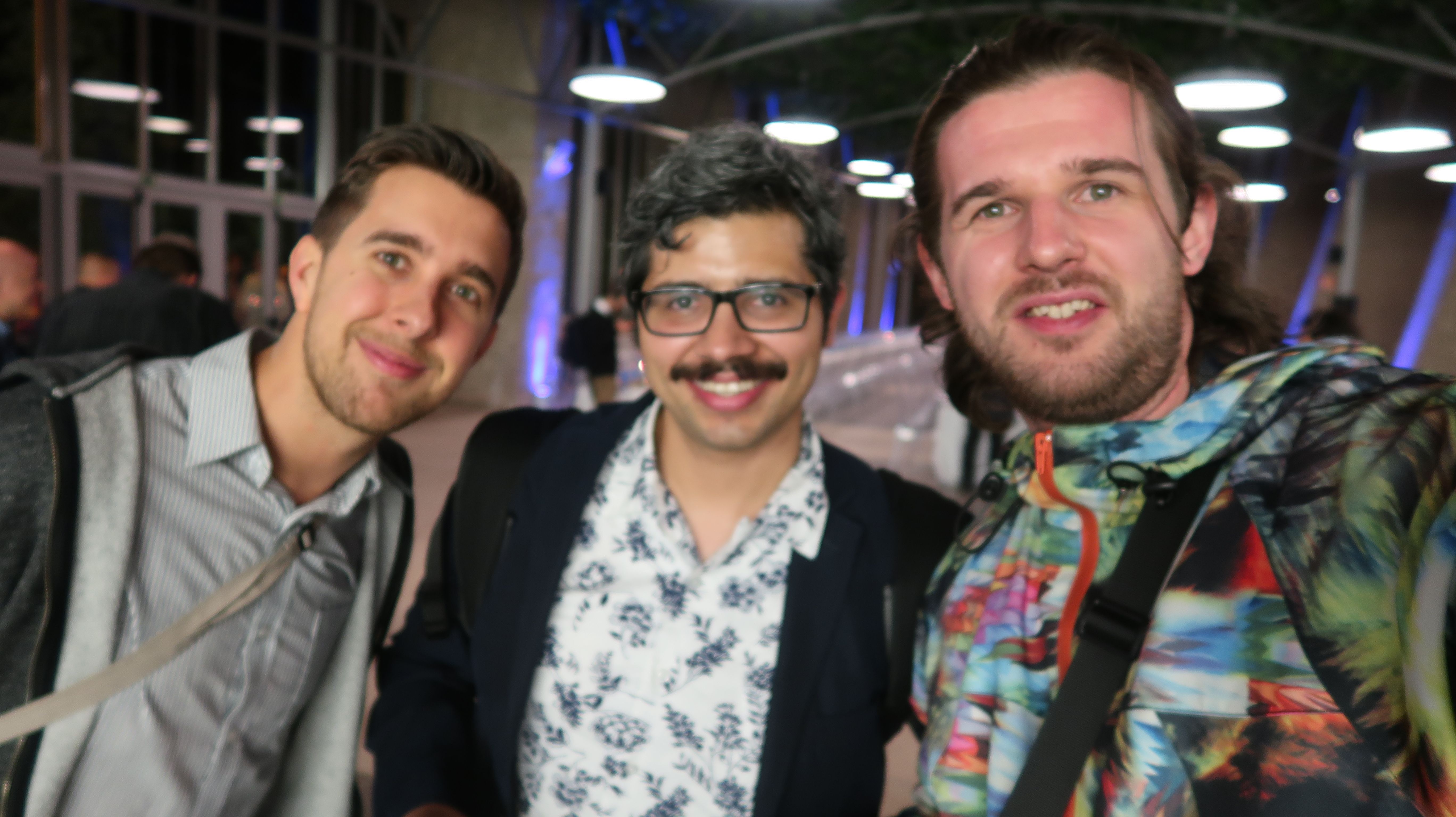 @rolandp gave a great speech and we all had some awesome food. Overall a fantastic final day to send off a brilliant steemfest!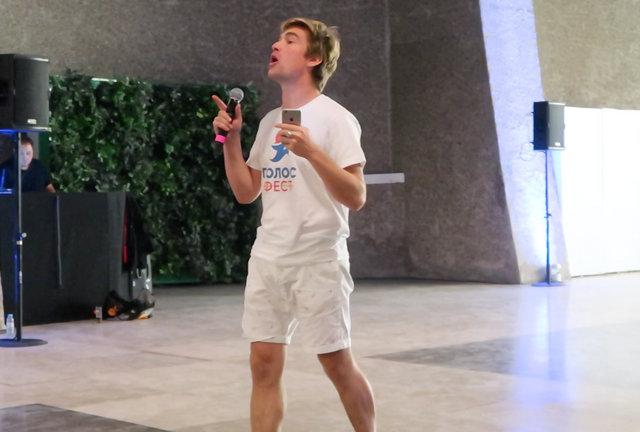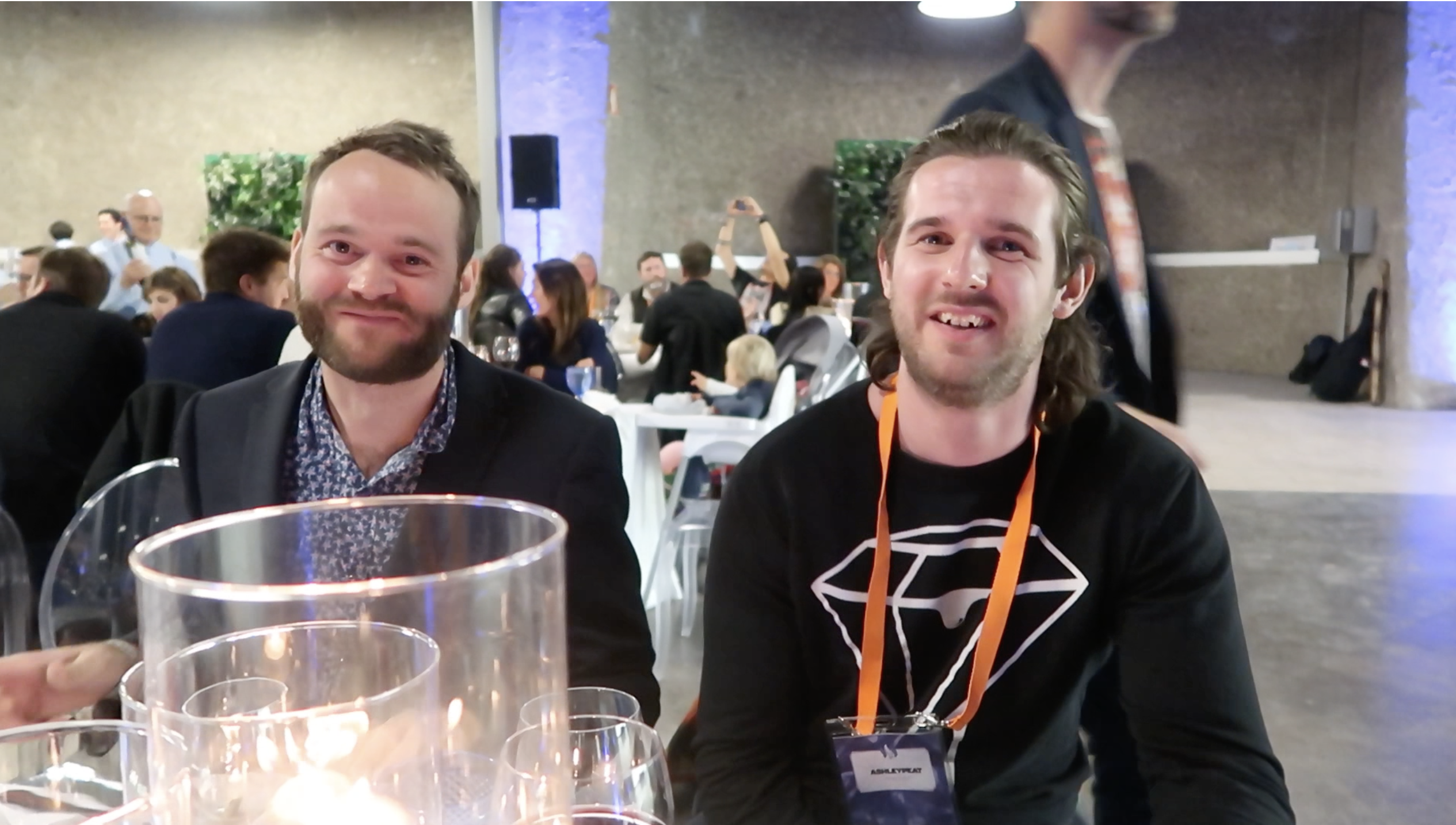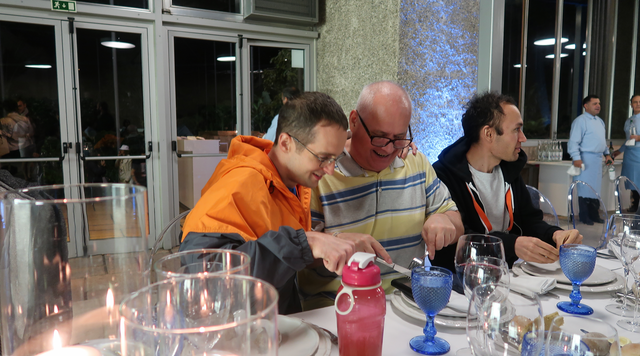 Follow me if your not already!
STEEM STEEM STEEM STEEM STEEMMMMMMMM