The road to Steem Fest - Three truths, one lie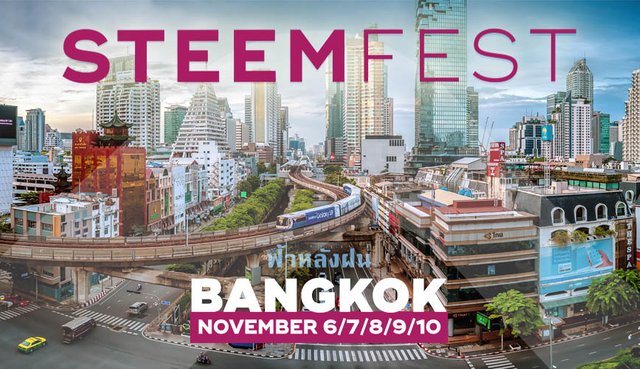 We are meeting in person in less than a month... some of us already know each other but most of us haven't even heard about the others. It's a kind of a west meets east event because for the first time, the Steem Fest will be celebrated in Asia, meaning that, unlike on past events, we will have a majority of Asian attendes! This means that this will be the best opportunity to meet people that if not for Steem, we would never have a chance of meeting.
The cultural differences, lifestyle, language (of course, duh) and so many other factors will play a big part on the difficulty for everyone to break the ice, and that is a bit scary for everyone!
So, why don't we start breaking the ice right now?
Let's make a post with 3 fun facts (THREE TRUTHS) about us, and ONE lie!
The fun facts will serve as an easy conversation topic when we finally see each other for the first time and we feel like we have nothing to talk about or if we are too nervous to approach that Steemian we admire but we think we know nothing about them... well, that's what this post is about, letting other people know about us in a fun way!
And the lie... well let's make it interesting, if we write about three fun facts (the truths) an include a lie (making it four fun facts in reality) then we'll have some fun trying to figure out which one is the lie!
Do you get this little game?
Make a post with four fun facts: Three must be true and one must be a lie
I remember last year, thanks to this topic of the #roadtosteemfest initiative a lot of people met and they were already laughing with each other because let's face it, what breaks the ice better than starting a conversation with: Oh, so you don't shower more than 2 times a week, that's disgusting and at the same time interesting! Just stay at a arms length from me :P
Well, what are you waiting for? Make a post telling us four fun facts about you, three truths, one lie!
Small set of rules:
You have until Wednesday 16th of October to post about this topic
Use the tag #roadtosteemfest and #blocktradescontest so we can all find the posts and get to vote on our posts to help out our funding for the trip.
This #RoadToSteemFest initiative, just like last year's, will run until the previous week of Steem Fest. There will be around 16 topics regarding the #roadtosteemfest so make sure to try and join every one of them because...
...everyone who joins in on at least 75% of the topics, will be eligibile to win a big surprise in Bangkok. This surprise will be revealed later down the road and only people who attend SF will be able to receive it.
Remember, you have until Wednesday, October 16th to publish your The Actual road post.
---
Thank you everyone who makes a post about this. Any vote or resteem is appreciated, since all the liquid rewards from this post will go to fund one lucky Steemian's Steem Fest 4 entry ticket.