For the third year in a row, the OCD team will focus in curating those amazing posts about the biggest Steem event of the year.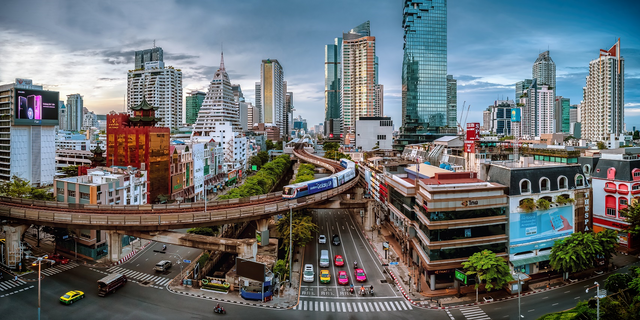 Less than a day before the opening dinner happens, we want to let everyone who's attending that we will be using all of OCD's Steem Power and a big chunk of OCDB's voting power to support authors who made the effort of being in Thailand this year AND also take the time and sweat to keep in the loop about what's happening to all of those who couldn't make the trip this time.
But this OCD ON STEEMFEST curation week is not just a way to support any post from any author who is in Thailand and decides to publishes something about Steem Fest, no no, we will keep our curation standards just like any other day of the year, so make sure that your posts have some quality, effort put into writing then, some visual material (videos and/or pictures) and overall, try to make them as appealing to anyone who will be reading your posts from home, wanting to know anything and everything that is happening on this event!
Share your posts in social Media and get an even bigger vote!
This doesn't mean that any post shared on Facebook, Twitter or Reddit will get curated by OCD. It means that if any of our curators finds your post and we pick it for curation, if it was shared in the author's social media account then we will double up the percentage with which we were going to vote it.
This means (just an example):
OCD finds a great video production of an interview with with @Roelandp and we decide to vote that post with a 25% vote, if the author shared the post on their social media right after it was posted on steem, then we'll decide to vote that post with a 50% vote.
Yes! That's right! Double your post rewards just by sharing your posts in social media and promote Steem and Steem Fest.
---
So now you know. If you are attending Steemfest, take the time to make an amazing post about it during the event and try to reach out to your followers on other social media. Show them how cool is the best Steem event of the year. Make them FOMO and wish they had heard about Steem before. Make them want to join Steem!
OCD will keep curating SF posts even a few days after the event. Posting about Steemfest doesn't guarantee an OCD vote. Before sharing a picture of other steemians, make sure they don't mind appearing in the picture. Have a ton of fun and keep on steeming!