Many Steemians are now in the process of getting to Amsterdam for the first ever SteemFest and some are already there.
To all of you who will participate and not only, if you get lost or need help with anything please reach out to us and we'll do our best to help you and make your experience the best possible.
See below how to get in touch with us quickly: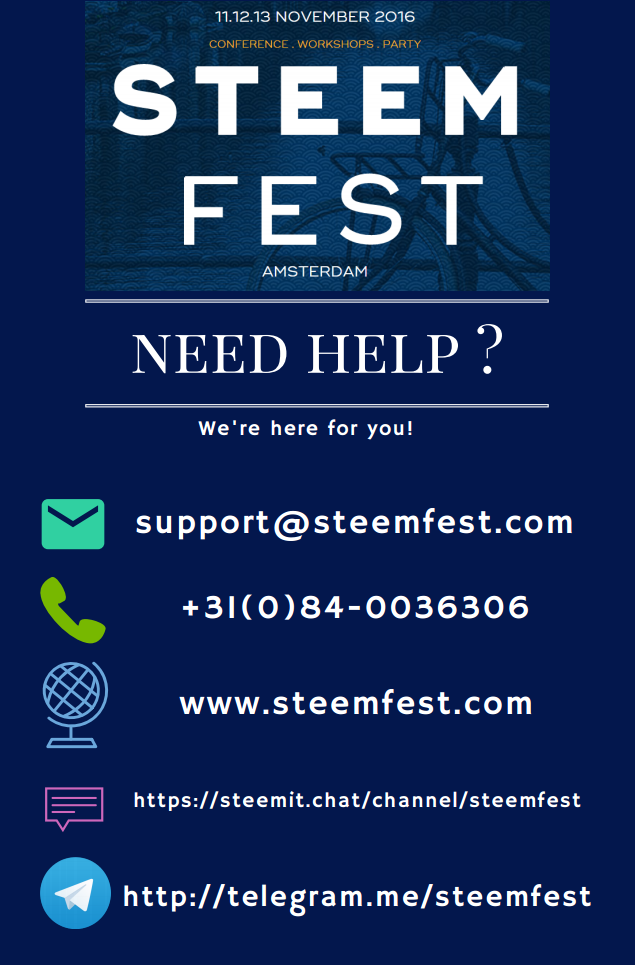 Also listing the contact details for quick mobile access:
E-mail: support@steemfest.com
Phone: +31840036306 - the number is active only during SteemFest
Steemit.chat: https://steemit.chat/channel/steemfest
Telegram chat: https://telegram.me/steemfest
Don't forget about the SteemFest app!
iOS: https://itunes.apple.com/app/steemfest/id1171371708
Android: https://play.google.com/store/apps/details?id=com.netsolutions.steemfest
See you all there!