Hello my Steemit´s Friends…
Today I am attenting to the calling for artis of @snsbox, @anomadsoul and @blocktrades giving away 1 ticket + accommodation for Steem Fest 3 in Krakow, Poland! For more information visit: https://steemit.com/art/@sndbox/calling-all-artists-we-re-giving-away-1-ticket-to-steem-fest-3.
Once I read about this challenge, I was collapsed about how to start getting into it… so I decided to go to my basics… and start doing an architectonic proposal.
Because I did not have enough time, I had to keep it conceptual… that's why I could not get images with more realistic looking… so for that… my apologies…
My idea. Floating pavilion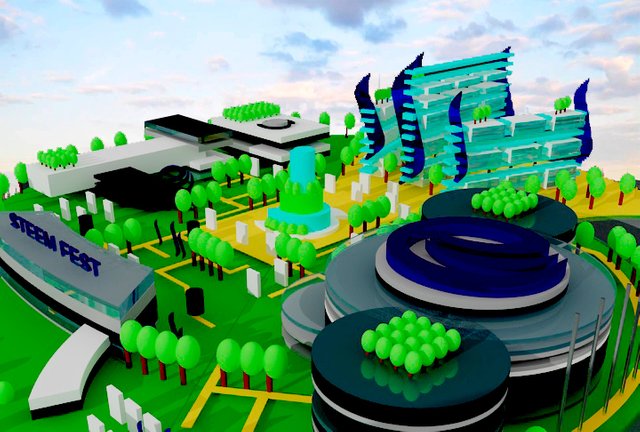 The location for the Steem Fest 3000 and all Steems Fest, will be a large floating city of almost half an acre, which will have all sorts of elements necessary for the general public to enjoy a great experience.
POSTER FOR THE FEST´S MARKETING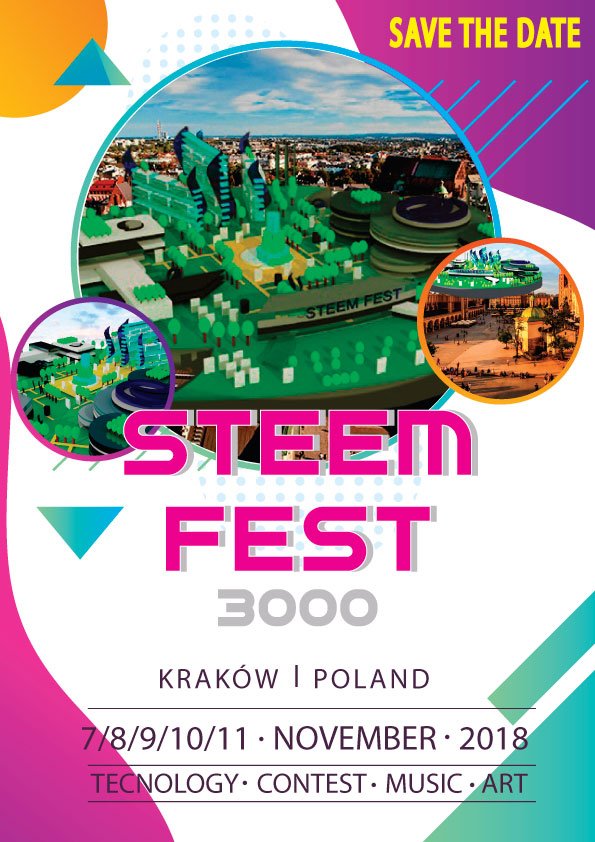 Distribution of Areas
The pavilion will have the shape of the Steemit logo, and can move to different areas of the city where it is located, allowing visitors from all over the world to enjoy not only the technological advances during their stay, but also allowing them to know the host city where the festival takes place.
Steem Hotel
A complex of 3 towers to accommodate visitors and the organizing team. Will have solar panels in the form of the Steem logo large enough and visible from anywhere not only the pavilion but the city in which the platform is located.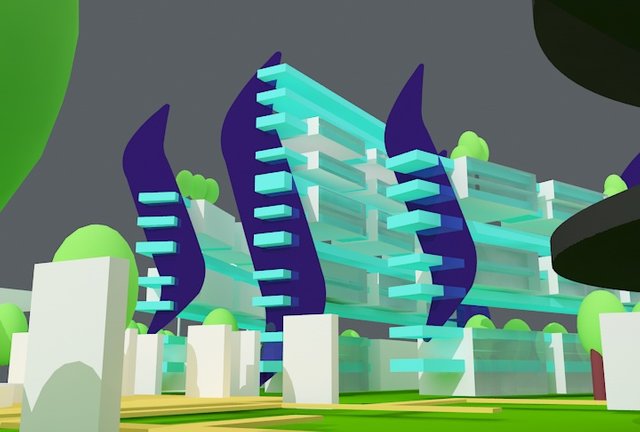 Commercial and Social Building
Complex of circular towers that simulate coin towers. in it will be located not only commercial premises of food, technology and souvenirs, but also areas of entertainment such as laser game rooms in which all types of exchange or profit will be managed on the basis of our BLOCKCHAING.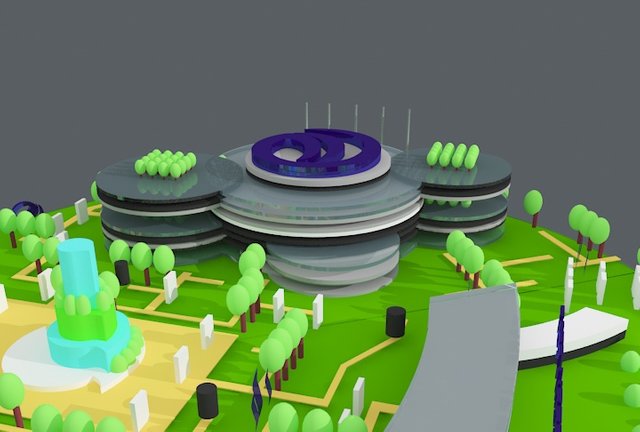 Convention Center
A large terraced building in which all types of conferences, talks, exhibitions, concerts and other activities will be held to promote and boost the development of our platform.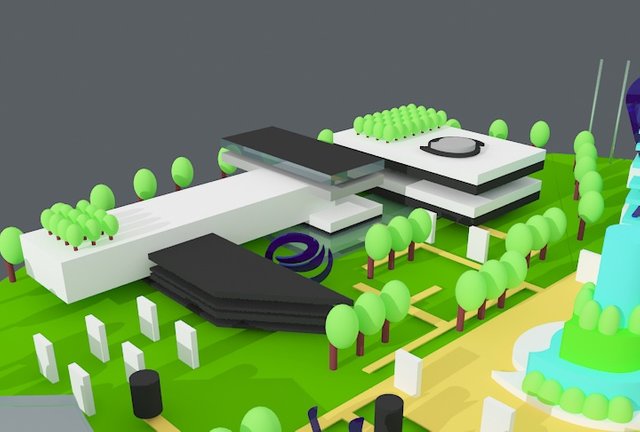 Other Areas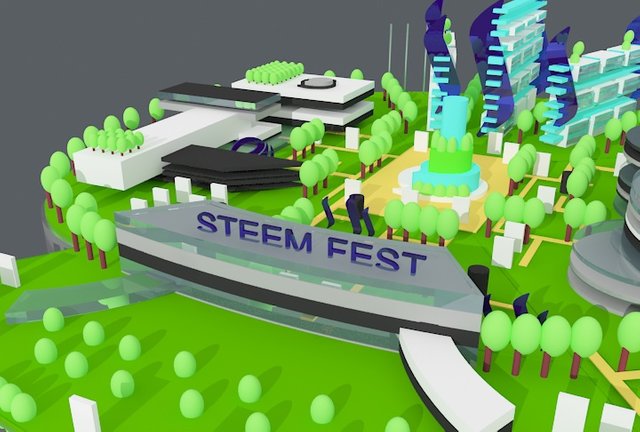 Additionally will have a main building in the access where it will receive and control the access of all the assistants, and at the same time all the operative systems of the pavilion will be managed.
In the center of the platform will be located a central square with the logo of STEEMIT, surrounded by abundant green areas, necessary to give visitors a pleasant atmosphere.
Conceptual images of the Pavilion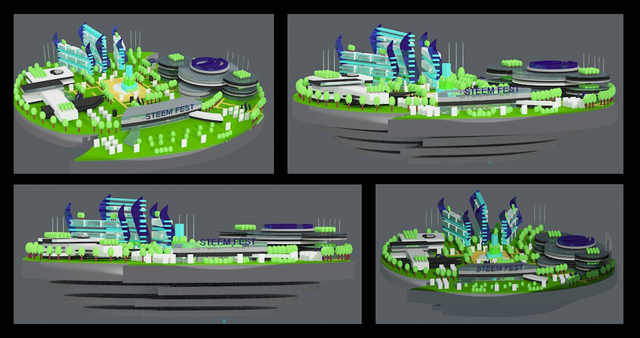 View of different locations in Kraków

Process
1-. I started with the sketch by hand of the distribution of areas.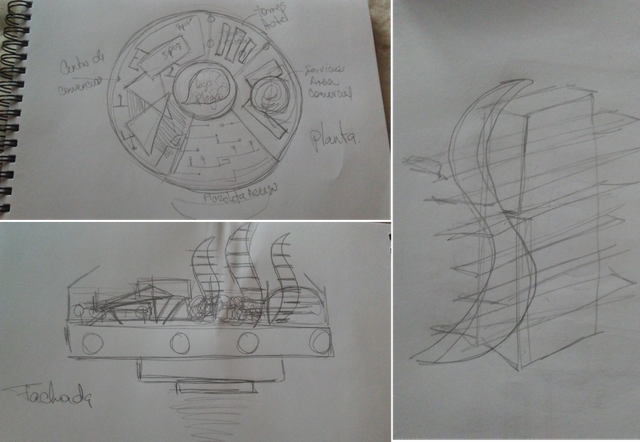 2-. Put everything on Autocad 2018, and later started modeling the 3d.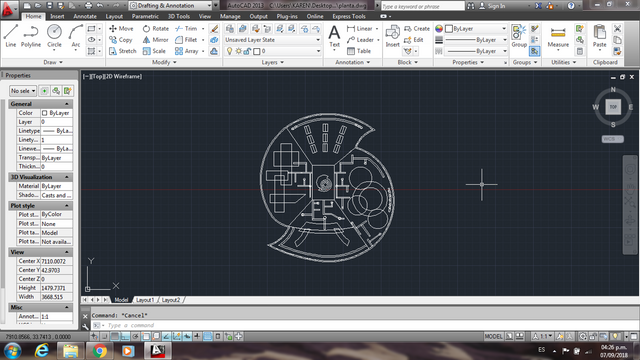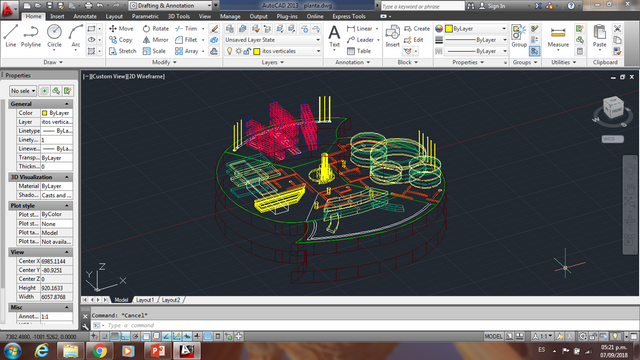 3-. Then I sent everything to 3DSMAX, in order to add lighting, cameras, material (basics) and more details, like vegetation.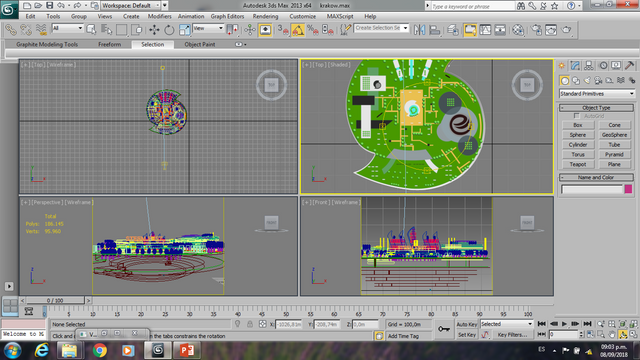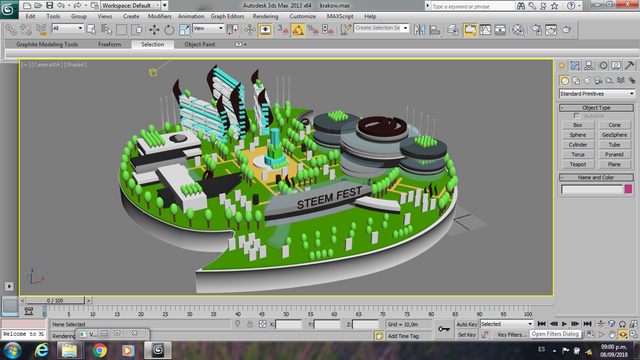 4-. Once I had the images results, I took them into Photoshop, and start editing.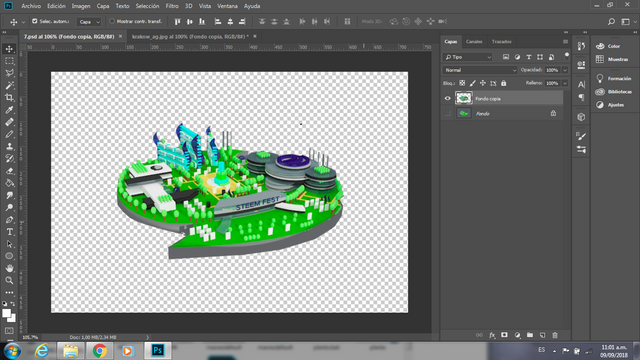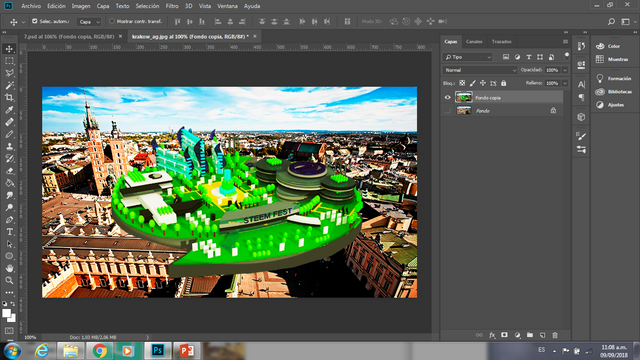 5-. Finally I took all the images into Adobe Illustrator in order to put together a poster about the Steem Fest 3000.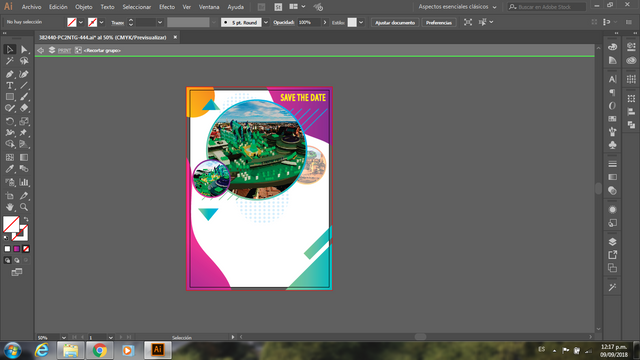 Hope you like it… thanks for your support!!!... I would really appreciate your consideration in this contest.