STEEMIT community!
Welcome to the Daily MLB Fantasy contest: 6/6/18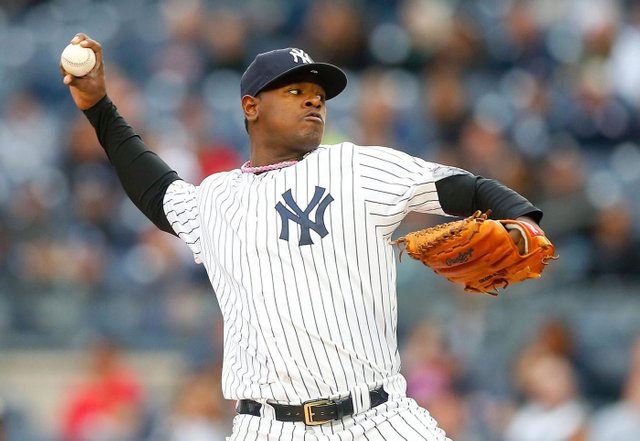 ⚾️This is STEEMIT's first Daily MLB fantasy contest game! ⚾️


Current Season Pool: Pending
See Leaderboard Below!
How to Play/Rules:

Upvote and Resteem
Pick two players for your fantasy "team" (One Pitcher, One Hitter), PICK ANYONE!
Post those players below, be sure they are active for today, and daily schedule is provided. List players as their full name and team, rather than nicknames, etc.
Highest combined score wins 40% of the liquid SBD
10% liquid SBD, goes to the Season Pool
Each player only allowed one "team"
Must have team in by start of the first daily game
Ties: Winnings divided amongst winners
Daily points will be totaled and the top three user totals at the end of the season will split the Season pool 50%, 30%, 20%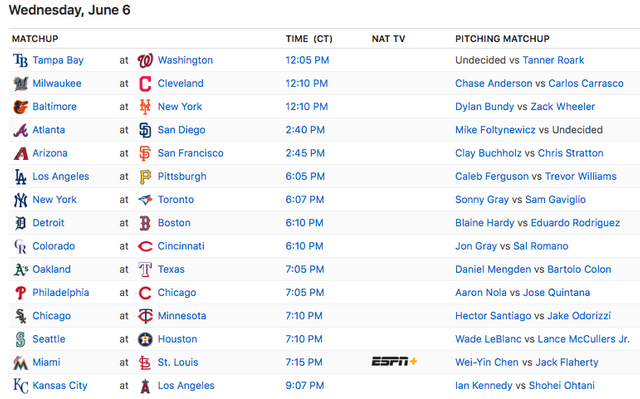 Points/scoring is based on Yahoo default MLB fantasy scoring:
Batters:
Singles (1B) 2.1
Doubles (2B) 4.2
Triples (3B) 6.3
Home Runs (HR) 8.4
Runs (R) 1.8
Runs Batted In (RBI) 1.8
Bases on Balls (BB) 2.1
Stolen Bases (SB) 4.2
Hit by Pitch (HBP) 2.1
Pitchers:
Wins (W) 4
Strikeouts (K) 2
Earned Runs (ER) -2
Outs (O) 1
Bases on Balls (BB) -0.9
Hits (H) -0.9
Hit by Pitch (HBP) -0.9
Winners will be announced the following day, and paid in 7 days when SBD received from Steemit. Season pool will be totaled daily after initial 7 day waiting period. End of regular season pool details will be finalized later.
Those who don't upvote and resteem will not be eligible for winnings.
Season Leaders:
No players yet!
Good Luck!