What can you do with STEEMFACTORY Tokens? Read to find out...
One goal of the Steem Factory Project is to support various Delegated Proof of Stake (DPoS) communities (Whaleshares, Steemit, Golos, Weku and future projects). STEEMFACTORY is a community token.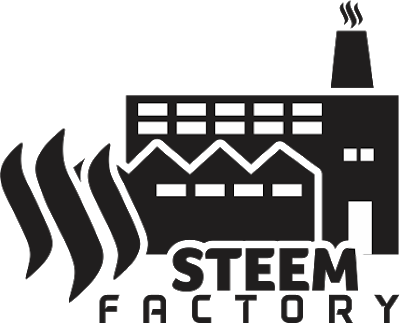 What else can I use STEEMFACTORY Tokens for?
@AtomCollector asked the above question a few weeks ago. Starting today you can use STEEMFACTORY tokens to upshare (vote) on your Whaleshares.io posts.
How do I share (vote) on posts?
Send STEEMFACTORY to account 'dpos-vote' from any bitshares DEX (EasyDex.net,Rudex.org,Bitshares.org, or Openleder.io) on the transfer/send form.

Specify the number of STEEMFACTORY you want to send.
Note: DO NOT SEND MORE THAN 100

Enter the URL of the post in the memo section that you want to receive the share (vote).

Press send to complete the transaction.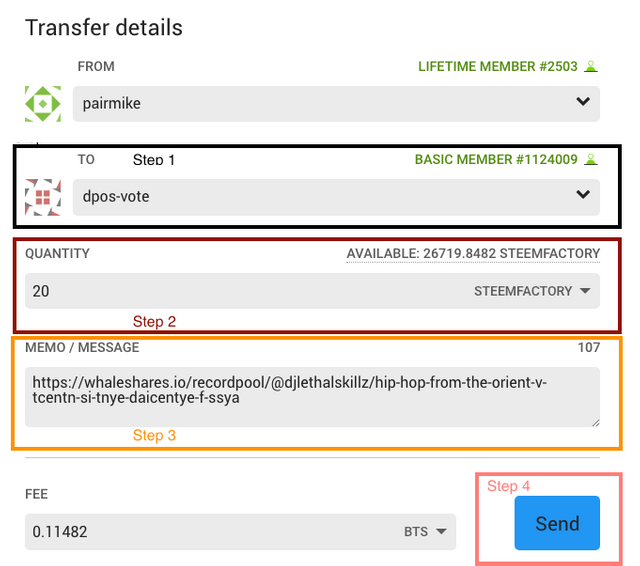 Voting Account
The @pairmike account on Whaleshares.io will be used to share (vote) on your post at an rate of 1% per each STEEMFACTORY received.
A 100% share (vote) is currently 28.63 WLS based on the Whalestake in this account.
See the share (vote) reflected based on the previous screen shot.

You can only receive a maximum of 100% share (vote) per post.
For instance, since 20 STEEMFACTORY was sent to the dpos-vote account, the @djlethalskillz post received a 20% share (vote).
Argument Against Voting Tokens
Recently there has been a great deal of discussion against voting token. The main argument that I heard from community is they do not increase demand for the WLS.
We have a partial solution to help remedy this. Each month we will purchase WLS at market rates. This will create demand for the WLS tokens thus reducing the negative affect of the voting tokens.
Learn about the Steem Factory Project
We have published an article that explains what the Steem Factory project is all about. You can read about it here.
---
Disclaimer: This is not investment advice and we do not give any recommendations. Please consult your tax attorney or your professionally licensed investment advisor. This information is offered for educational purposes only.
---
Do You Have a Bitshares Account?
Note: In order to send/receive STEEMFACTORY Tokens you must have a Bitshares DEX account. If you don't one, click here to create one.
Thanks,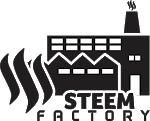 ---
Support Me by voting for our Witness 'csxcommunity'.