Thursday menu 30 choices 😈👹
Its Thursday here in New Zealand which has been a raining wet day so far, i just want to say thanks to the spammer for writing a post about me :)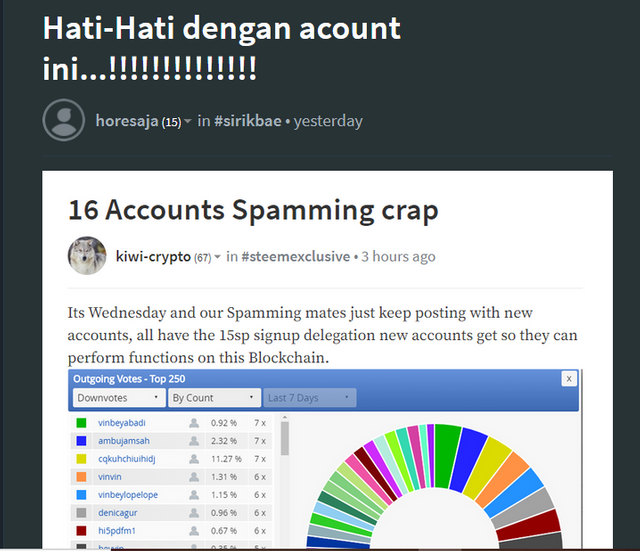 Its good to see i am upsetting them
---
Anyway after work i started to trawl the https://steemit.com/created tag looking for some more link spammers to vote on :). It took ages to find 9... until i looked at some of the tags they use - i checked this one https://steemit.com/created/news out and found another 21 quite easily.
Here are the 30 Link Spammers found tonight 🧐🧐
@livenews
@lienazyi03
@bohax
@jordany
@vrenilsonol
@sampoerna96
@sawah13
@brandal4
@caterineserly
@meysileme
@ahooyyy
@wisdomandjusbir
@lisa1234
@grz09
@najib74
@chotpot
@usfree
@hard-covid19
@raziah
@hiren2
@isaiac0
@saxibor695
@qweasd12
@kuburankeramat
@ulahmeunye
@pejwanisuk
@bbswordiwc
@corryn8
@putsa2
@ullasolim
---
I really thought i was not even going to find 10 which still would been alright but this is a great haul.
I am hoping @steemcurator01 can once again pass this list to the Steemit Engineering Team to remove the sign up 15sp
Lets see what Freaky Friday brings
Have a good day - all pictures/graphics are mine
Kind regards @kiwi-crypto