Day-By-Day Steem Stat - Thu, 11 May 2023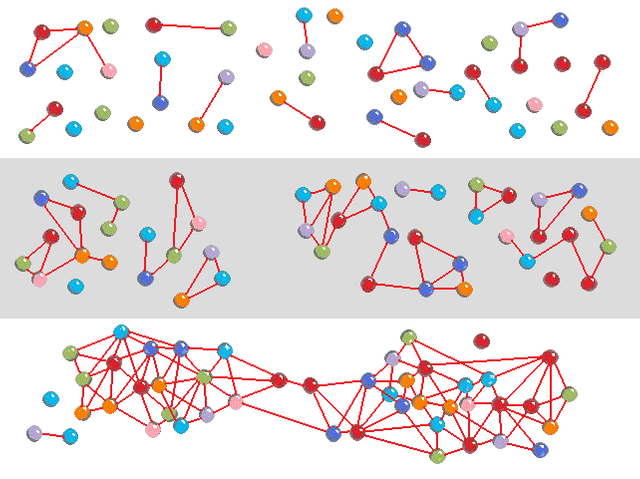 Stages in the self-organization of a network. (Wikimedia)
Established on the latter seven days blockchain's facts (about 12398 discussions/2765 authors and 22548 replies/1268 authors), we obtained some stat of Steem goings-on as about to be specified.
Popular
Popular Posts
Discussions that are supported by most people.
Popular Comments
Answers that are liked by most steemians.
Popular Tags
Labels that are adopted by many people.
Trending
Trending Words
Phrases that are proposed by most people.
Trending Comment Words
Expressions that are preferred by many people in answers.
Active
Prolific Authors
Steemians that are productive.
Active Commenters
Commenters that are active.
Rare
Rare Findings
Discoveries that may be particular.
Guess
Popular Guesses
Discussions that may be liked by most steemians in the future.