Version italian linguage click here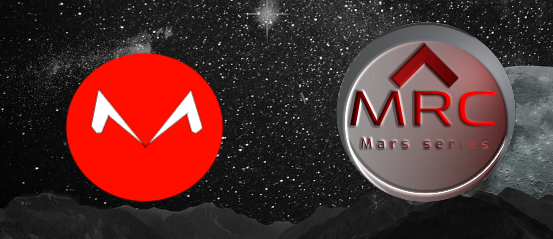 We recently talked about Mars tokens, take a look here (version italian).
Mars tokens are the "internal token" of faucetmars.com, today we talk instead of the MarsCoins "MRC".
MRC is a decentralized token coined on the Steemit blockchain thanks to Steem Engine.
Through the smart contract of Steem Engine, 1M were coined while half was already released.
The exchange platform in which they are listed is the DEX platform already present in the steem engine.
Therefore the virtual currency "decentralized" is exchanged through the coin steem.
On the Steem Engine platform it is possible to trade MRC / STEEM by buying and selling in order to make a profit.
To be able to access Steem Engine and participate in all the quotations of the tokens inside it, but you can create your own token thanks to the services offered by steem engine, however you must have an account on the blockchain of steemit itself, which gives you the possibility to get a wallet and earn through your articles by getting upvote.
But let's put aside steemit, as I already told you about the MarsCoins of mars series, the Mars Series project aims towards its own structural autonomy, aiming more and more towards the blockchain.
The new MRC token represents not only the faucetmars.com platform (Mars Series) but is also a Bridge (bridge) between its services and the outside world.
At the base we follow the evolution of this project that seems promising in any case along the lines of the "alternative" technologies of finance 2.0 (a new way of thinking)
So the MarsCoins will open new scenarios that we will see over time.
The Mars tokens instead remain the centralized token useful for exchanging, buying etc.
at the next update.

Do you want to support our Mars-Steem mission? we accept donations;)
Follow us:
FaucetMars.com:https://www.faucetmars.com/ - Discord:https://discord.gg/axCsnpa MarsFaucet: https://marsfaucet.altervista.org/ - Facebook: https://www.facebook.com/ery.billy.1 -twitter: https://twitter.com/bitforgroup
Contribute to the project:
@hollywwod - @wisher - @erybilly - @gabrieletrader.