Keeping Steem Tools (SE Tools) Going [438.070 STEEM]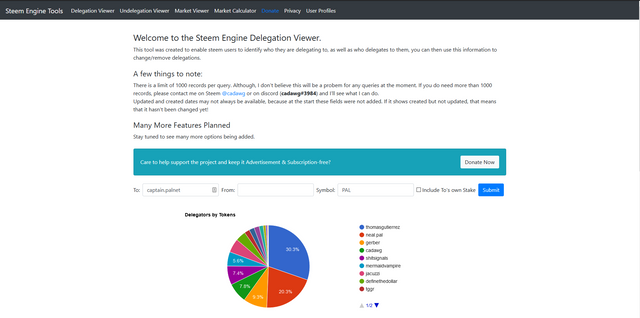 Hello everyone,
The renewal for the package that keeps SE Tools up and running is coming up, and after dumping a fair bit on the Splinterlands Kickstarter, the cost of this is going to be another hit to my bank account, especially considering how much time I've put into it, this site has been a big cost to me, and the donations have been few and far between.
I've worked out the bare minimum to keep SE Tools running as it is, and it is:
438.070 STEEM at current prices. That's the bare minimum. I'll probably pay for it if I can't raise it. I love bringing stuff to STEEM, and I'd love to do this full time, but I can't. Being a student and all.
I hope that you'll help me raise the funds by upvoting this post and/or donating. It is much appreciated!
Thank You,
~ @cadawg