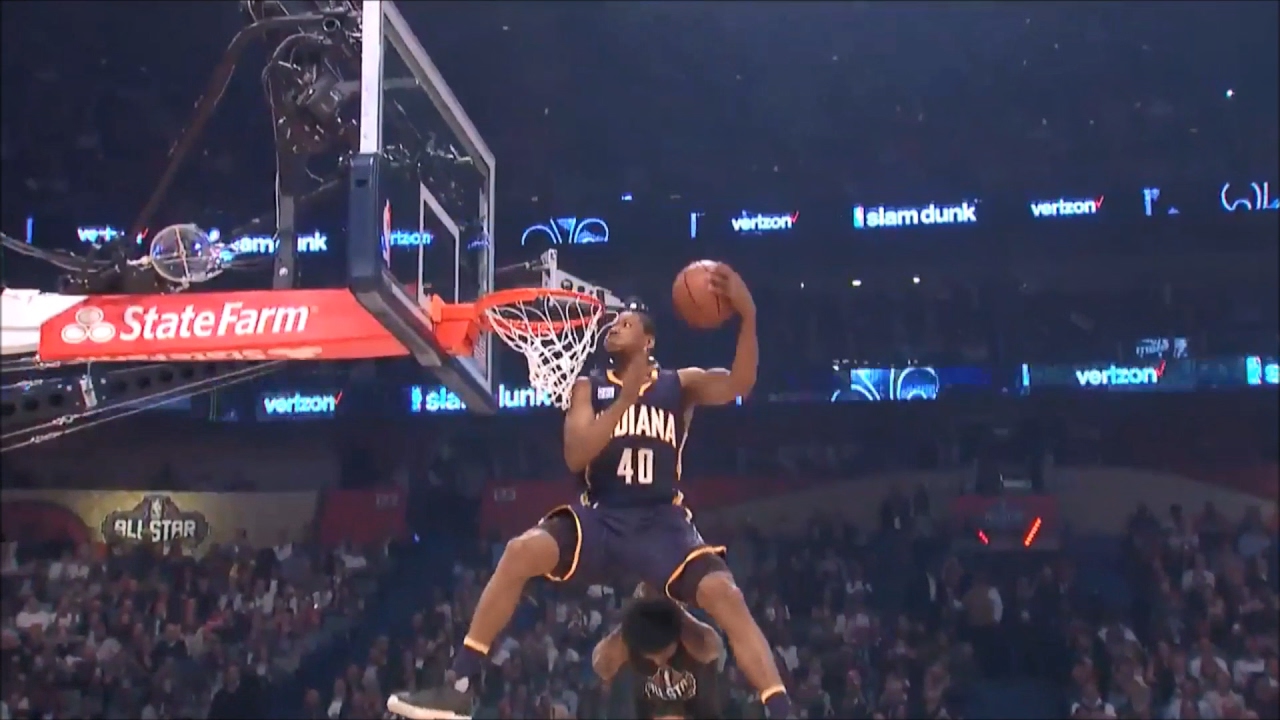 Mini Introduction
Steem Dunk is an automated curation service designed to be as simple and reliable. New features are being worked on every day for our users.
This is a simple step-by-step for getting your Steemdunk account up and running.
Don't need a guide? Skip the rest of the article and visit https://steemdunk.xyz/signup.
Registering
Step 1
The first step is to create your Steemdunk account. Visit https://steemdunk.xyz/signup to create your account.
You will be taken to a page that looks like this: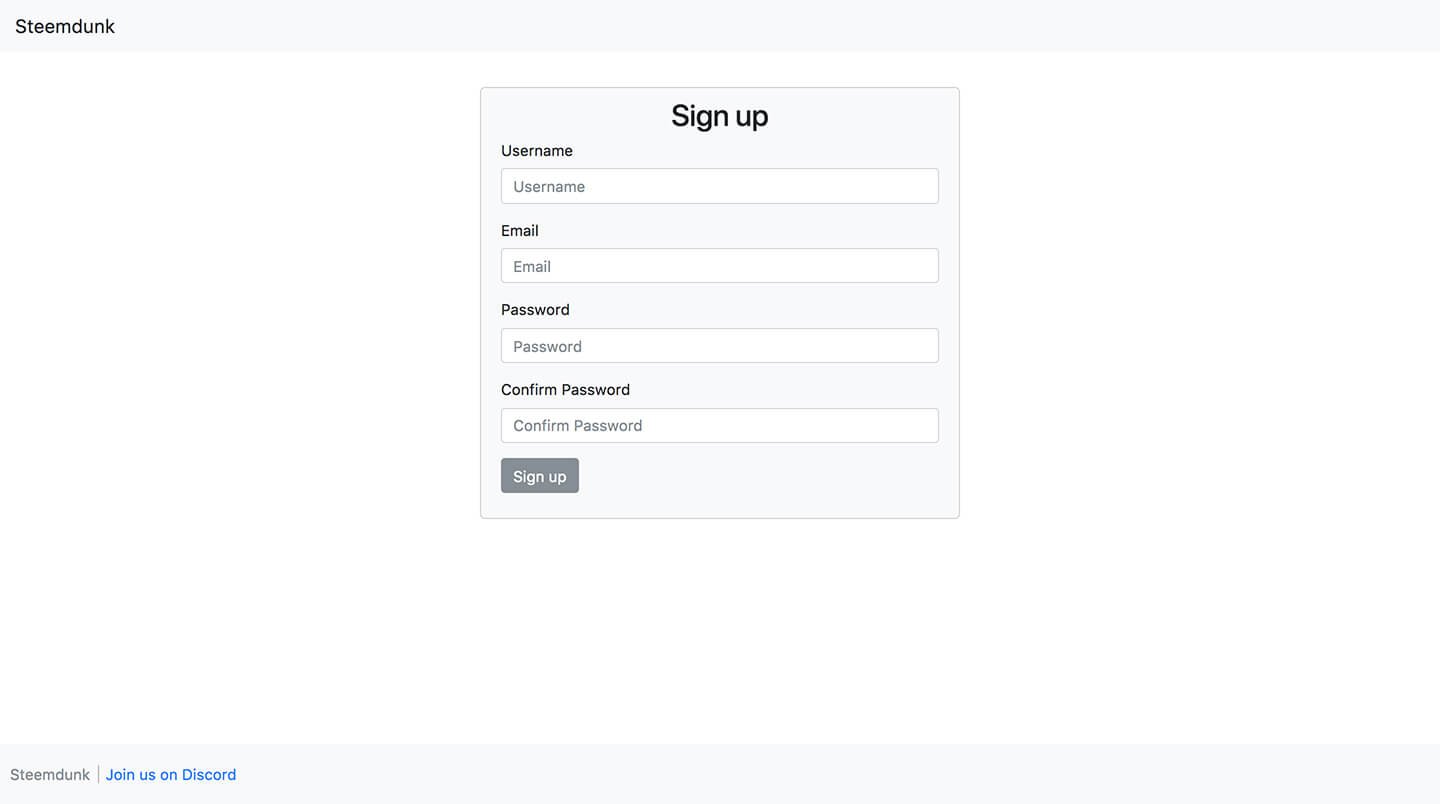 Fill in the form and hit the sign up button!
Step 2
You will then be redirected to the setup page. You will receive a verification code in your email (be sure to check your junk folder too).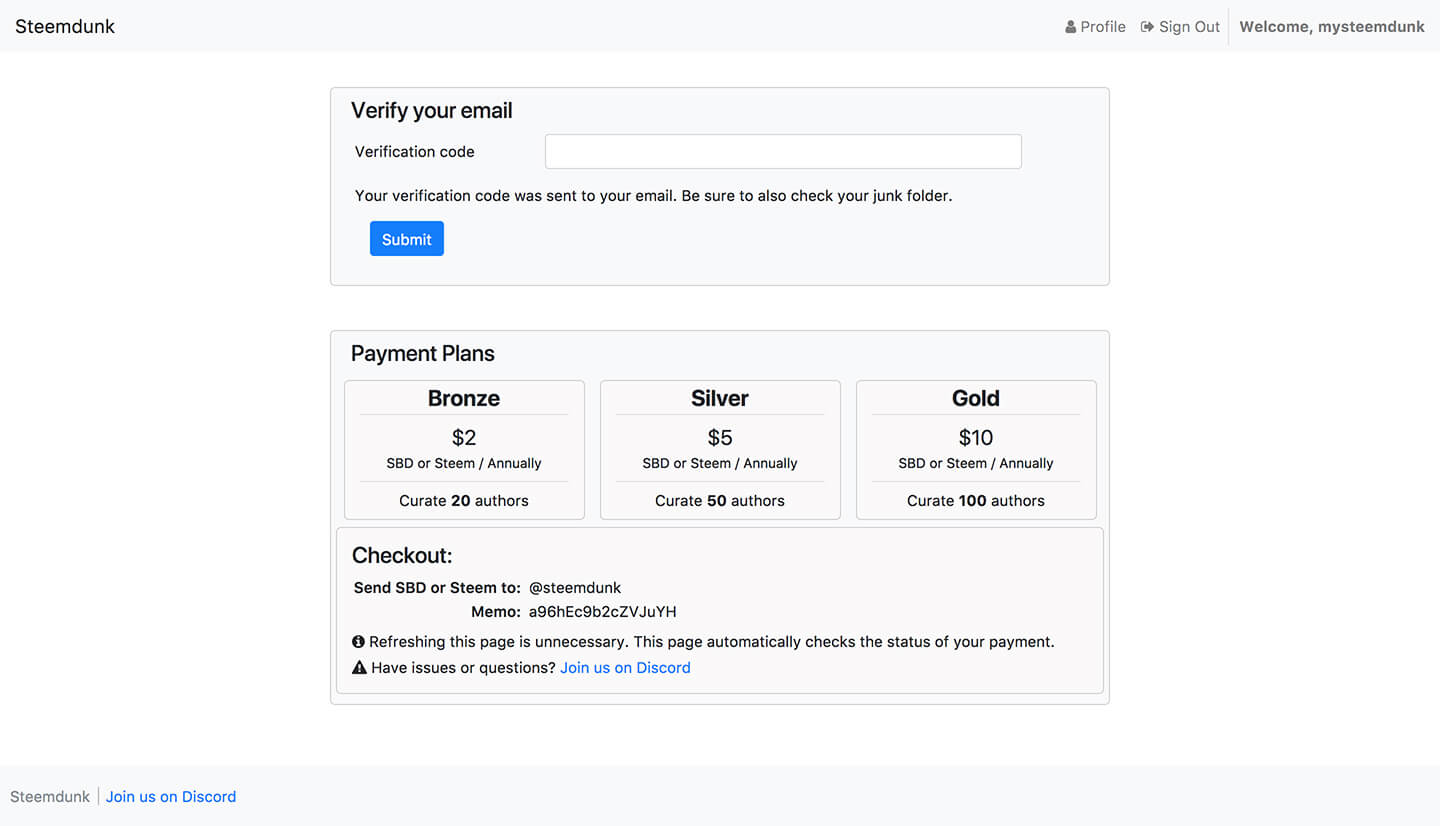 Fill in the verification you received and hit submit. Then pick a plan and proceed to transfer the necessary funds for your plan. For this guide we'll go with the Gold plan.
Transferring funds
Firstly, go to your wallet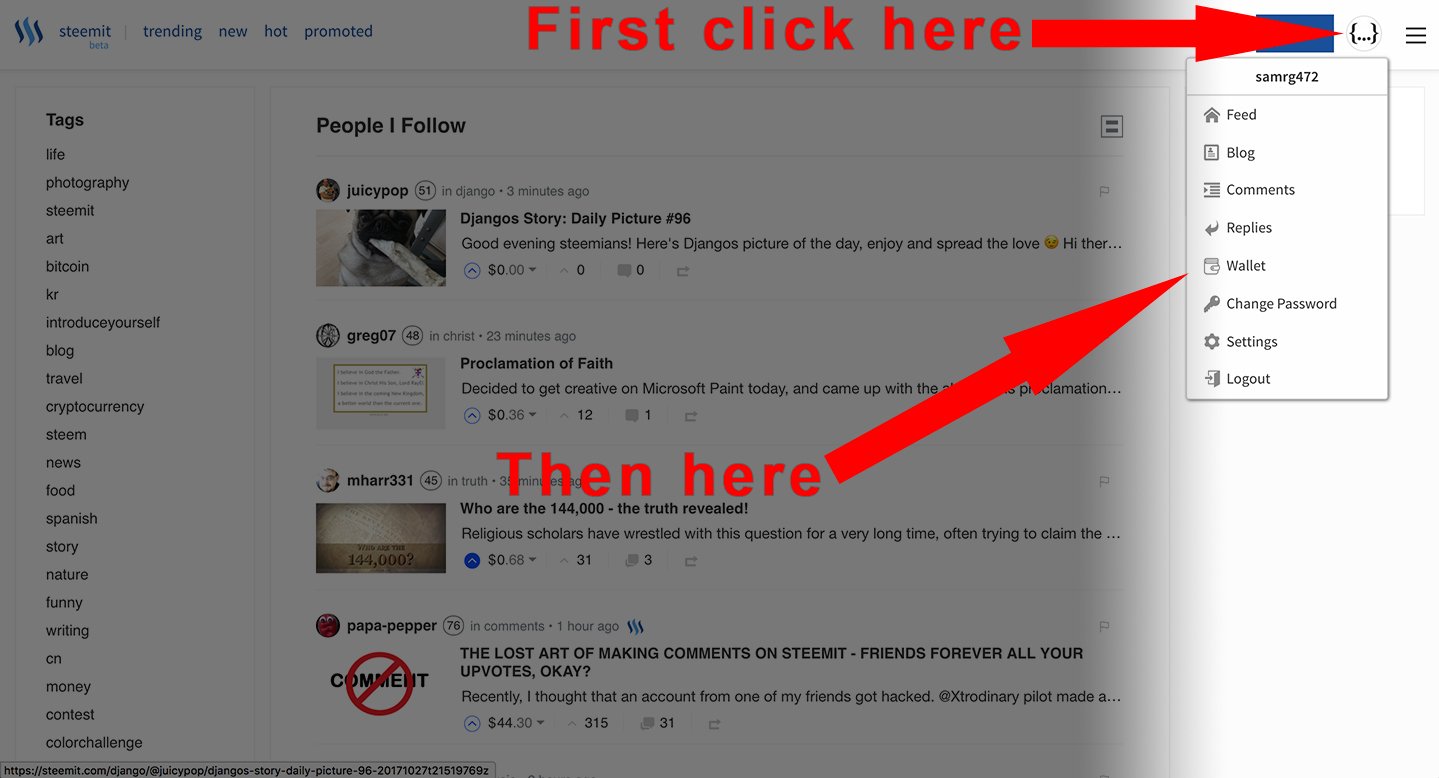 Now that you're in your wallet, go to the Steem Dollars dropdown and click on the transfer.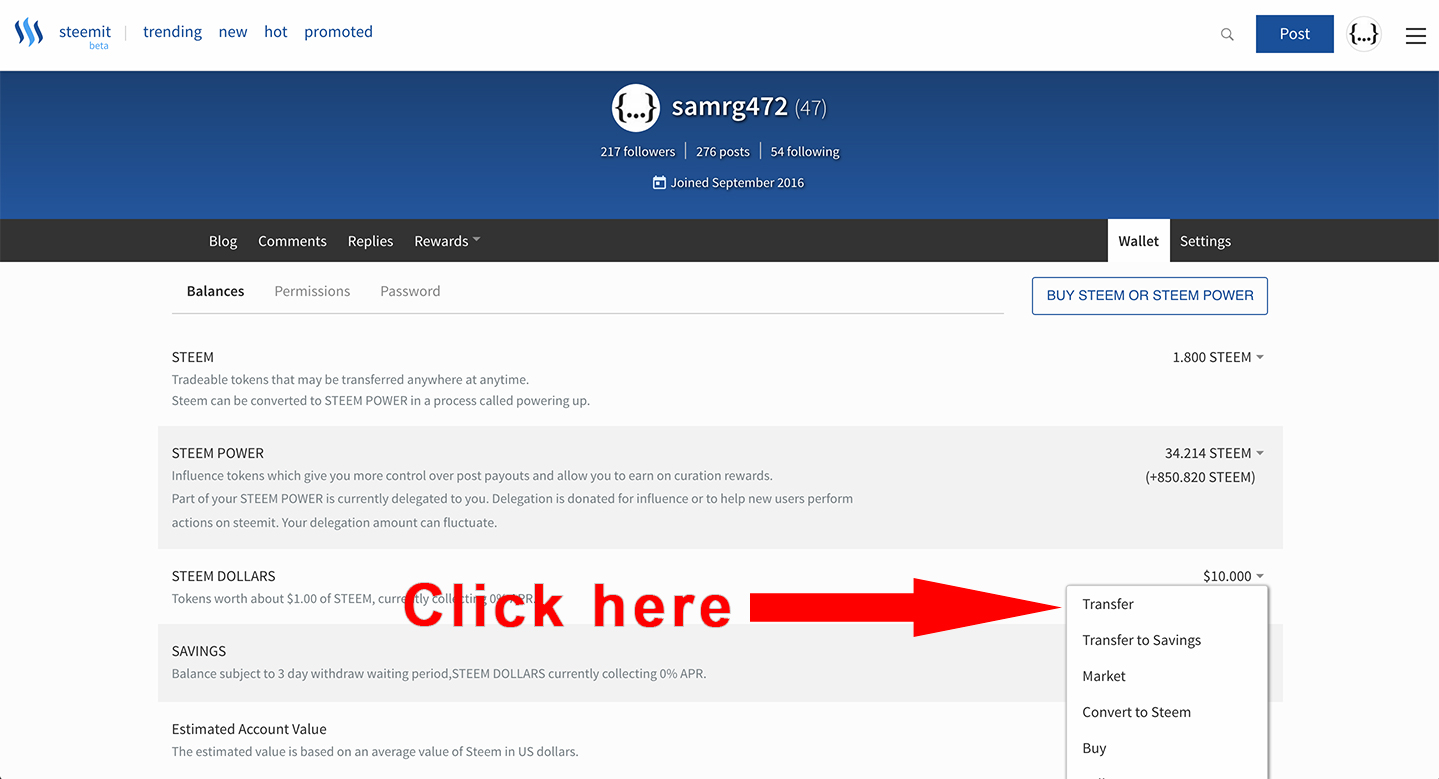 Fill in the fields, it should look similar to the image below. Make sure to fill in the memo field with YOUR memo. The memo you see below is for the purpose of the guide.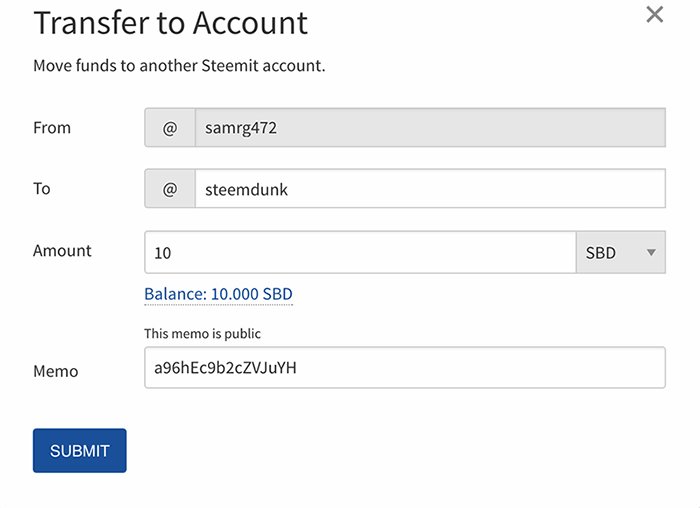 This is what a completed setup looks like.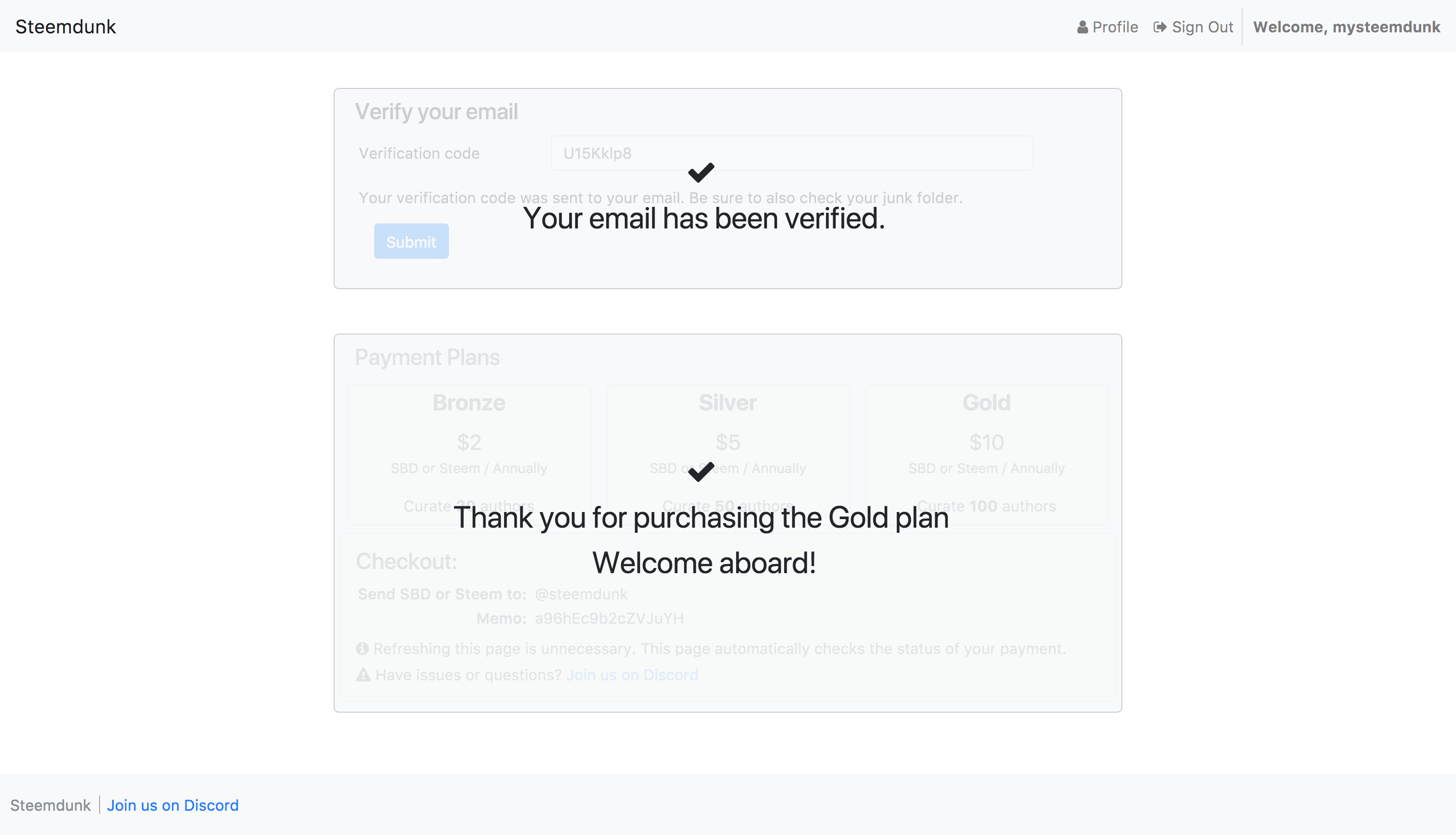 Step 3
Now that your email is verified and the funds are transferred, the setup should be complete (see the image from above)! Next we need to go to https://steemdunk.xyz/profile for your account profile. Either click the link in this article or go to the top right of the Steemdunk website and click on 'profile'.
Go all the way to the bottom, where you should see the authorize button, click on it. If you want even more shortcuts simply go here: https://steemdunk.xyz/authorize :)
Here's a sample screenshot: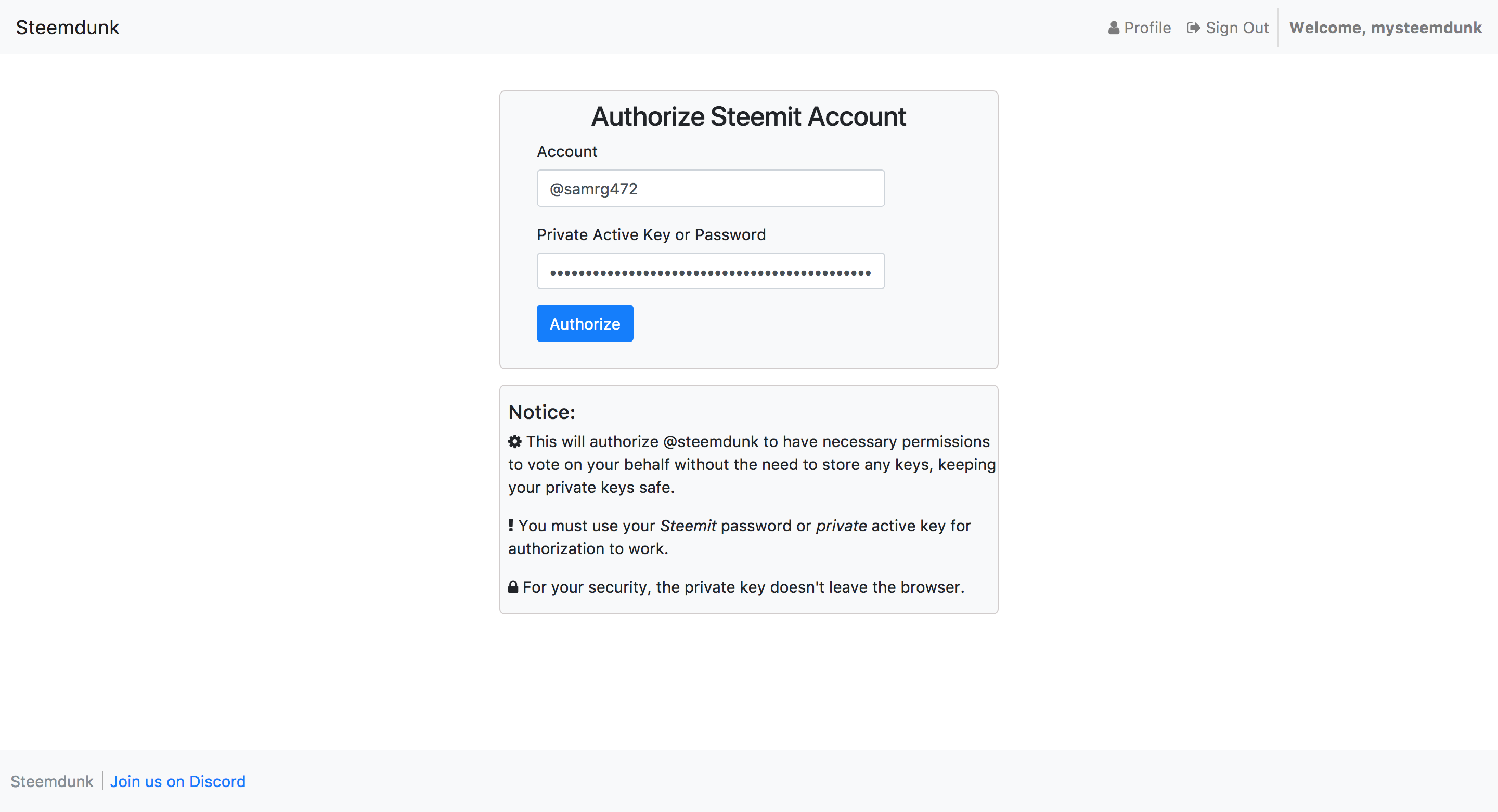 Do NOT use your Steemdunk password, it will not work!!! You must use your private active key or your steemit password. After the form is filled out, simply click authorize.
Automatically Curate an Author
Visit the home page (top left) or go to https://steemdunk.xyz. Now all you need to do is simply add an author! Let's go ahead and add "steemdunk" ;)
Once the author is added your screen should look like this: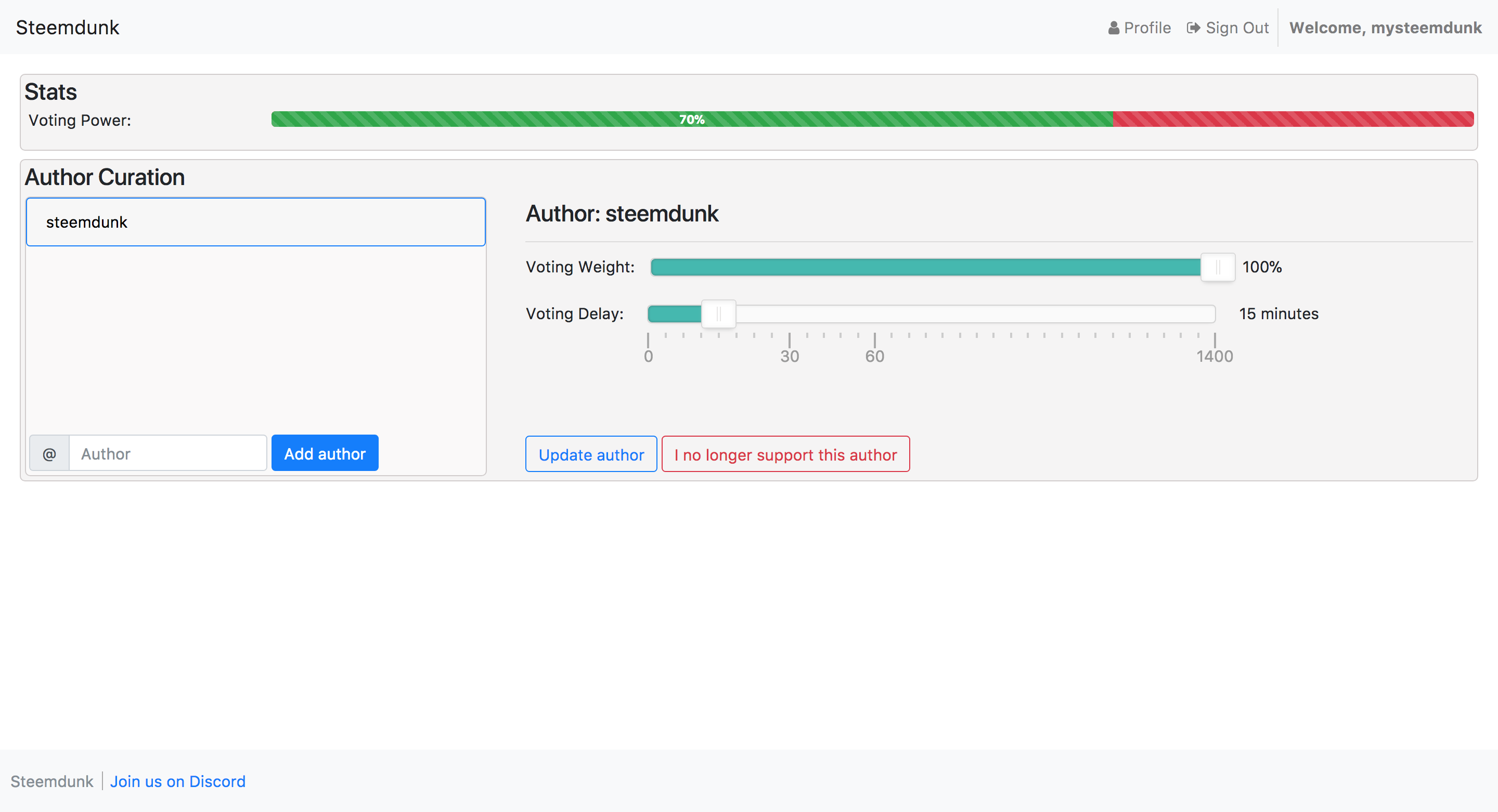 From here you can change your settings and click the "update author" button to save your changes.
Profit
Congratulations! Your account is fully operational and already upvoting posts. Add more authors as you desire and decide which settings work best for you.
You'll see your curation rewards increase soon :)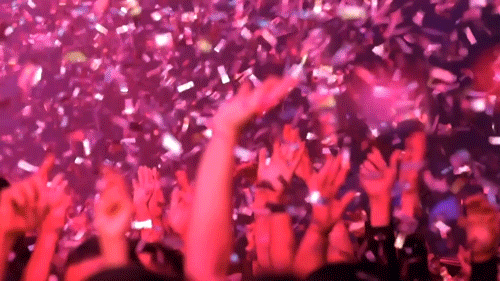 Join us
You can find us on Discord here: https://discord.gg/hT7gw4B. Come pop by and say hello or ask questions about your account.