SteemDice daily report 30/10/2017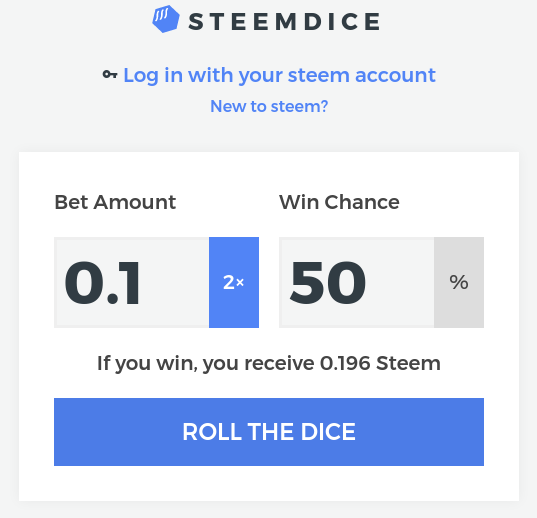 15 users played 3533 games, 858 using SBD and 2675 with STEEM.
The most active user played 1537 games, the median one 34.
5676.881 STEEM (1484.684 SBD) have been used to play, with an average bet of 2.122 STEEM (1.73 SBD) and a median bet of 2.5 STEEM (0.486 SBD). The highest bet amount was 93.0 STEEM (23.0 SBD)
The average chance in a game was 44.09%, the median 31%. 1542 games were won, 1984 lost and 7 rejected.
Average winning payout was 6.487 STEEM (2.282 SBD), the highest win paid out 99.999 STEEM (24.781 SBD).
The bank made a profit of -117.627 STEEM (3.426 SBD), expected from the house edge were 113.538 STEEM (29.694 SBD)
Visit https://steemdice.net to play!
Warning: gambling can be addictive. Only play with surplus Steem or SBD!
Follow @steemdice1 for daily reports!