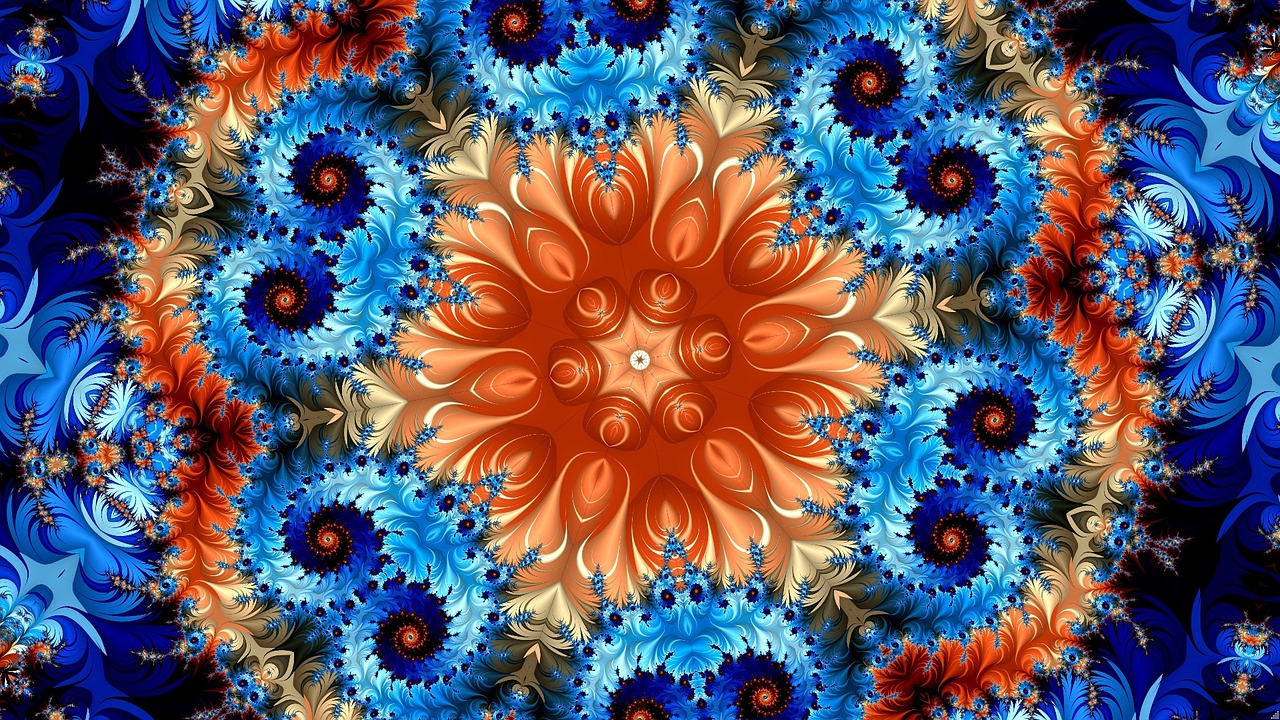 Steemfilter is my project aimed to help Steemit users find new quality posts. Today I am happy to announce that a brand new Steemfilter's version is rolled out.
Steemfilter's goal is to make potential quality posts shine as bright as they deserve. To attain it, it filters out the posts that require less effort to produce, like short posts with no images or copypasted posts, and presents the remaining posts more prominently for the reader's enjoyment.
New features and improvements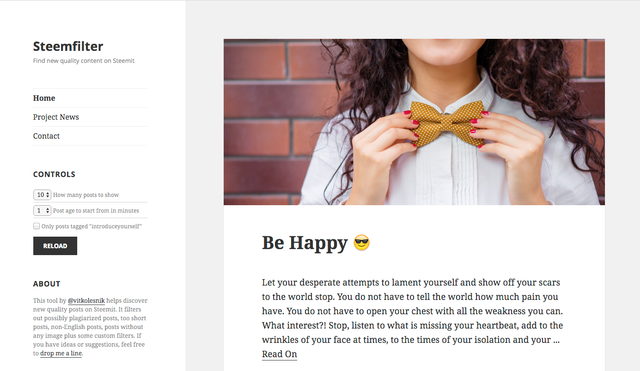 Full redesign using Twenty Fifteen theme which turned out to be the most convenient by design and simplicity. This native WordPress theme is stable and well-supported.
Drastically improved load speed, as promised.
Added controls allowing to change some of the filtering parameters.
There is now a checkbox allowing to load only posts tagged #introduceyourself. I dedicate some time to curating new members' posts in this category and this addition makes it so much easier.
Google language detection is replaced with PHP Text_LanguageDetect library to improve speed and reduce costs. This library works less precisely than Google's and it turned out that it doesn't support Chinese and Korean, so I will search for better solutions in the next version.
Now the default post age is 1 minute with the possibility to change it to 5 or 10 minutes (which slows down the script a bit but is still acceptable).
Project blog and contact section are added.
If you want to get maximum curation rewards from voting I recommend Vote in X Minutes Bookmarklet by @lukestokes.
The stats say Steemfilter is used regularly and I am sure this rate will grow substantially with the improved speed.
How it works
Currently Steemfilter uses the following filters:
Language detection (so far English only, later I'll add more languages).
Short post check. It's so much easier to produce short posts and it could look more profitable, but my experience says a short post gets a good payout very rarely, at least for new Seemit authors.
Post with no images. The same reason as above — finding a good licensed image requires effort.
Plagiarism check. So far the script just checks if a post wasn't marked by @cheetah bot.
The code is written in PHP and uses Steem API by @goodkarma. Steemfilter is built on WordPress platform which allows easily adding website-related features.
Future plans
Add tags
Support more languages
Better plagiarism check
If the project's user base will continue growing, I'll experiment with text analysis tools like readability tests, topic detection or English grammar check.
I invite you to use Steemfilter to support new authors and find interesting posts to vote for. Share your experience in comments or contact me directly. If you like what I do, please support me by voting for this post. Resteem it to help get more feedback!
Credits
---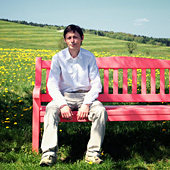 I'm a blogger, web developer, designer, entrepreneur, world citizen and a father to eight. I blog about web development, design, mind tools, productivity, travel. If you've enjoyed this post, follow me at
@vitkolesnik
.