Here's a tool for checking how much your posts are likely to be worth when they payout.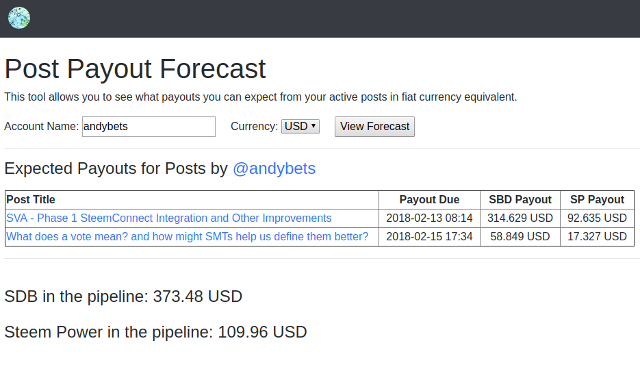 http://www.steemreports.com/post-payout-forecast/
It does the conversion to any of five common fiat currencies automatically, and uses cryptocompare.com for the current currency prices.
You can see the estimated amount you will receive in SBD (the liquid portion) and Steem Power (the vested portion) separately, and also the totals for all your active posts.
---
The amounts shown have already had the 25% curation rewards deducted from them, and also any beneficiary payments that will be due. In other words, this should give a good indication of what you'll actually receive.
This does not currently include the payouts you will receive from your comments, and estimates payouts based on the current market and Steem conditions which can change.