I have recently had several people ask for historical data from the start of the year, so I decided to add the extra hourly currency data from cryptocompare.com, and extend the coverage back to Jan 1st 2017.
I'm based in the UK, and the start of the calendar year doesn't seem to have much tax significance here. In other countries however, it seems to be important, and I overlooked this when deciding to start from April.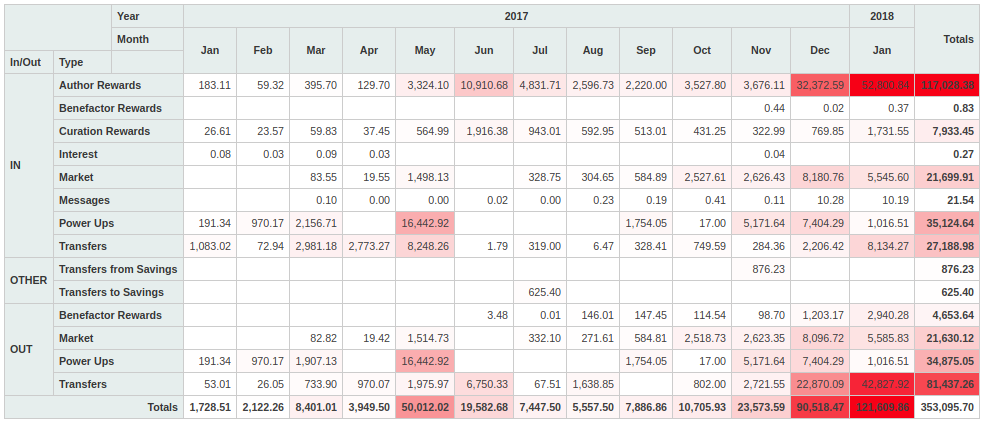 http://www.steemreports.com/financial-accounts-summary/
---
Please remember that this data is not totally accurate. It is subject to some limitations in data collection. I suggest you carry out your own checks to ensure you are happy that your records are a true reflection of your financial position.
The most notable limitations are:
The tool assumes the vests to steem rates change linearly over time as an approximation, but this isn't quite the case in practice. See @jesta's post for the rates he obtained from SteemData.com.
The currency conversion rates used are hourly averages until December 2017, and thereafter minutely averages. This is probably quite accurate most of the time, but during high volitility, might not be good enough for your purposes.
If you have too many transactions on your account, they still may not go back to January 1st (so as not to overload servers)