Correspondence Through Steem
---
I realize there are already tools like esteem and busy that let you see replies on your phone and even respond; however, I wanted to provide a different user experience. More than anything, for myself, I needed a more streamlined experience than I was getting via esteem.
That's what this does. It allows me to have a conversation with users engaging my blog on steemit. I can now correspond just like I would in normal text messaging, but with steemit replies.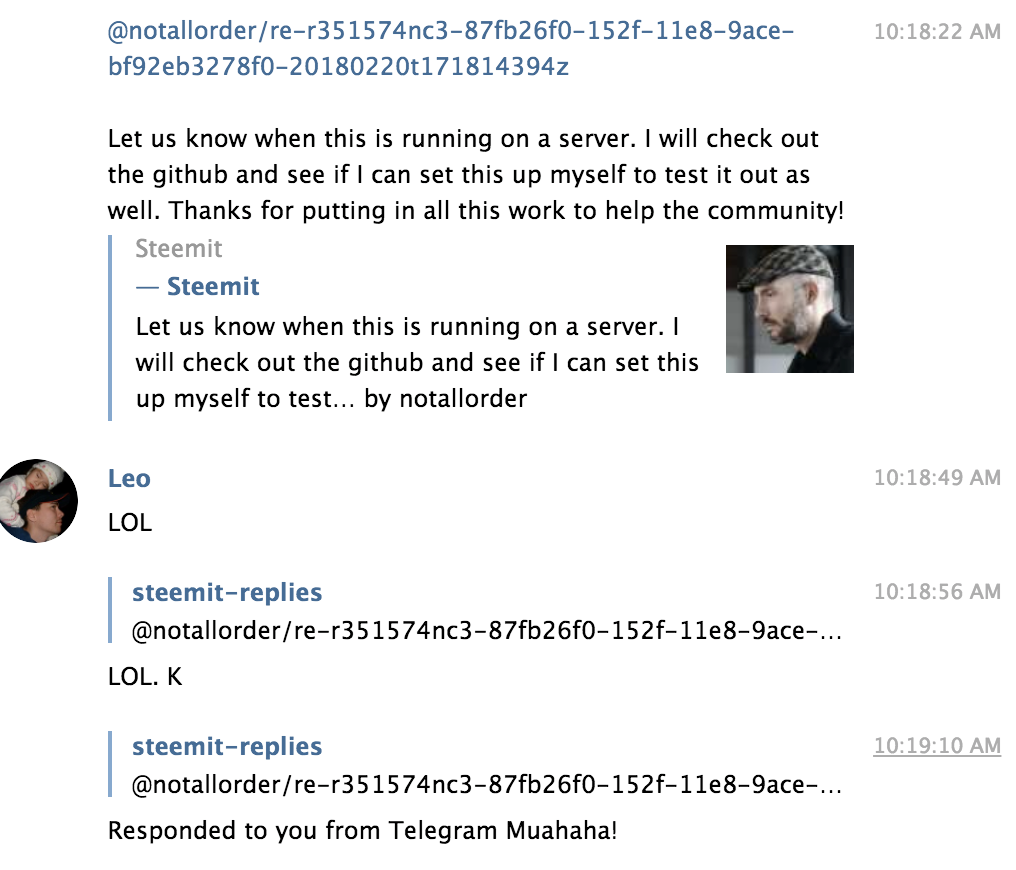 Mobile versions also work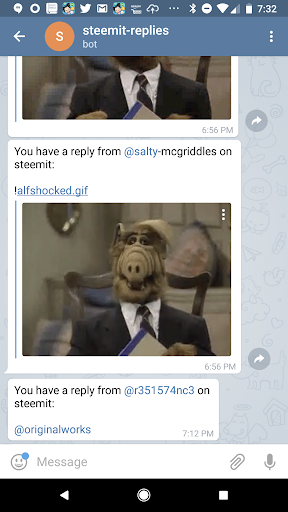 Usage
To get up and running, just open a conversation in Telegram with @steem-replies
Then run the following command:
/start <your steem name> <your steem posting private key>

That's it!
Once, you are setup, mentions and replies to you will come directly to your telegram conversation
Roadmap
Some stuff that may be coming really soon!
Voting! I learned I can add a telegram keyboard to conversations allowing votes. I can also add something like /vote xx.xx%. Let me know in comments which you think is better.
Persisted conversations. Obviously conversations are already in the blockchain, but this will be useful if I have to upgrade or restart the app. It's basically a fix from having to do /start user key all the time.
Dashboard. Not sure what this is for yet
Steemconnect! So you don't have to specify a key! You can just register with steem connect and use your access token! Yay!
Group conversations