When we are looking for good video content on the Steem platform, we only have so much readily accessible information to help us quickly decide whether or not to click through and investigate further.
The Steem video aggregator at multi.tube has now added an additional piece of visual information which when combined with the above, might be helpful in determining good content.
Sparklines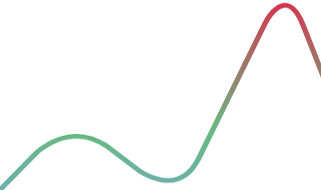 A sparkline is a very small line chart, typically drawn without axes or coordinates. It presents the general shape of the variation (typically over time) in some measurement
-wikipedia
The sparklines now shown beside the pending payouts in the main and search results pages give an indication of how the votes were received between the time the post was created and when the last vote was received.
Here are a few examples:


The video post is 3 hours old, and we can see that at around the 01:30 mark, a single large vote was given, which made up almost all of the pending payout total.


The video was posted yesterday, and for the first 12 hours, there was a fairly steady stream of votes for this video and that no single voter contributed the majority of the pending payout.


This post got off to a slow but steady start, but eventually caught the attention of a more significant voter.


This post was very quickly upvoted by a large voter, and then gained a few other contributions over the next 22 hours.
---
Because humans are so much better than computers at recognising patterns, I thought it's possible that after a while of seeing these beside pending payouts, we (as individuals) might be able to use them to help decide whether we want to look at the videos or not.
---
This is an experimental addition. I don't know how effective they'll be, and I'd be pleased to receive any feedback, and other suggestions for how you'd like to see this project evolve.