Teaching My Friend How to Write an App on Top of Steem
My friend @cryptoctopus and I had breakfast last week and he asked me if I wanted to help him learn what he needs to know so he can write front-end applications. Pro-tip: If you want to get my attention, ask me to teach you something. I was the kid in primary school who hurried up finishing his workbook exercises so he could walk over to other student's desk and help them out.
So naturally I said yes. Obviously, learning how to code is a little more involved than half a page of grade 6 writing exercises. But @cryptoctopus is a friend dear to my heart, and I'm willing to go the extra mile to help out so here we are!
Full diclosure: I know (almost) nothing about the Steem blockchain.
I haven't even posted a single article on Steemit yet!
But I am not one to shy away from a challenge. Besides, when you work as a developer, you inevitably end up working in industries you don't know very much about, and end up having to learn how things work before you can start making worthwhile contributions.
At my last job, I was involved in programmatic ad exchanges, and before working there, I barely knew what an ad exchange even was. Now (I worked there for 2 and half years), I could (but definitely wouldn't) write my own programmatic buying and selling platform.
So here I am, faced with the challenge of not only helping a friend to learn how to code, but also write programs that interact with a platform I know nothing about.
One of the cool things about my job is that I get to learn a LOT. And I mean, a LOT. And I have my own ways of teaching myself things. Because that's usually how I do it, I teach myself things. And the ways I learn mostly involve spending a lot of time alone. It's a solitary process.
But now I'm thinking:
"Wait, this is a good opportunity! I usually don't take a step back and analyze my own learning process. But if I am to teach this thing that I taught myself, if I am to teach it efficiently, it would probably be easier if I thought a little deeper about this."
And why not share that with the community while I'm at it. Wouldn't it be fun for people to have both side of this learning journey?
A first little project
After writing the last 418 words, I started wondering how long I should make this post. After all, it's the first time I write on Steemit, and I do want to follow best practices.
Here's a little bit about how my brain works. The easiest way to have an answer to that question, the most efficient and fastest route, would be to JUST ASK @cryptoctopus. From all his experience on this platform, it's something I wouldn't be surprised he would have a lot to say about.
But no. That's not how I operate. I mean, sure, if all I'm trying to do is be efficient, fine, I'll take the fastest route. But here's what came up in MY mind.
"Okay, so is this article long enough, or should I keep writing? Well, how about I write a script that goes through every article ever posted on the Steem blockchain and gives me the median length in words of the most well performing posts?"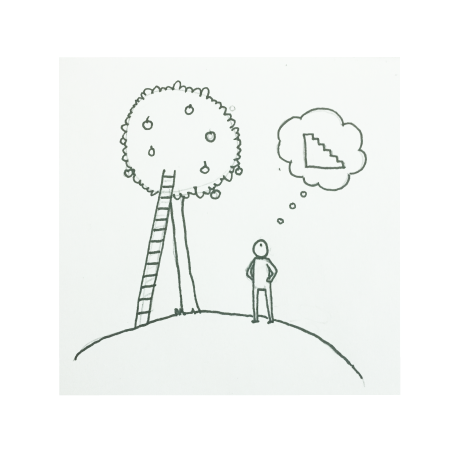 It's only after having THAT thought that I considered -just- asking. But we got ourselves a good opportunity here, folks. I think I just found the first project I could work on to start learning a bit more about this platform. For all I know, a script or even an app that does exactly that might already exist. Definitely let me know if you know of one!
However, my goal here won't be to make the perfect analytics app. It won't even be to make an app at atll. My goal here is to learn more about the platform by writing a very simple script. And projects like these are fantastic ways to learn more about something. This particular project will:
Force we to ask questions in a way that's very pragmatic.
Allow we to have a sense of direction and purpose.
Be completed at some point. (which will allow me to look back and improve on my learning process)
In the next post, I'll be sharing how I approach this challenge.
I look forward to discovering more about Steem, more about what can be done and I'm excited to share what I learn along the way!