As most of you know I'm a software developer and also trainer and I really like technology world. I really like steemit but sometimes I really had that feeling that it doesn't have that features that I need.
For this reason I decided to learn something new. I never made Chrome plugins and with this occasion I'll start to learn how to do them. I will do something useful for me and, I hope, for other users also.
At this moment The app name is oSteem (I didn't find a better name, but if you have a better suggestion drop me a comment. The first feature of this app is to filter the feed posts in order to see only "VIP" users posts.

What is the VIP user list
The VIP user list is a list of users defined by yourself. You should follow this users first so, long story short, VIP users are your favorite part of Following list.
Why this VIP user list is useful?
I don't know how are you, but sometimes I enter steemit but I'm in hurry and in these 5-10 minutes I want to see content only for a part of my followers that I really really like.
Of course this is the first feature, if you have ideas for new features drop me a comment and I'll prioritize them.
In order to do this Chrome extension today I learned how to configure the manifest.json file and I configured it as you can see in the printscreen.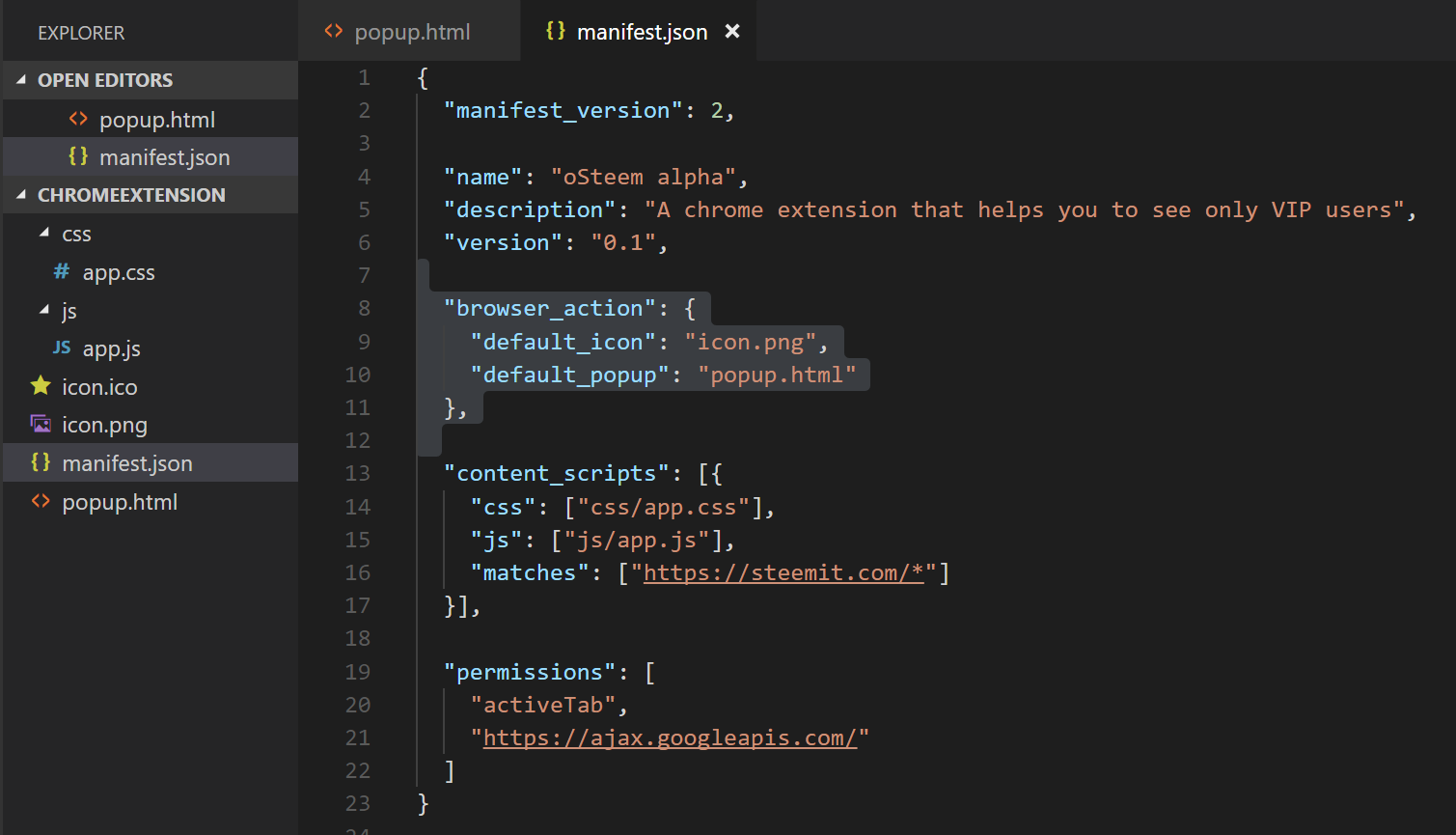 The result of this configuration is this little icon with a small html popup. In the next post I'll bring more information.

If you have any question about the manifest file or about any subject programming related drop me a comment and I'll be happy to answer you.
Enjoy Steeming!
---
I'm
Ovidiu RUDI
and I'm a traveller, software developer and IT Trainer and I write on
Invatam Programare
. I write about programming, how to learn programming and travelling. Here on Steemit you may stay updated by following me
@djvidov
.