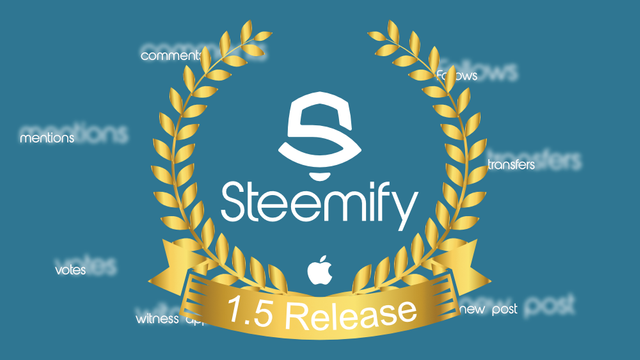 Steemify 1.5 Release
---
The new Steemify update is here!
Steemify is the best iOS app to get notified about anything regarding your account or the accounts of others.
---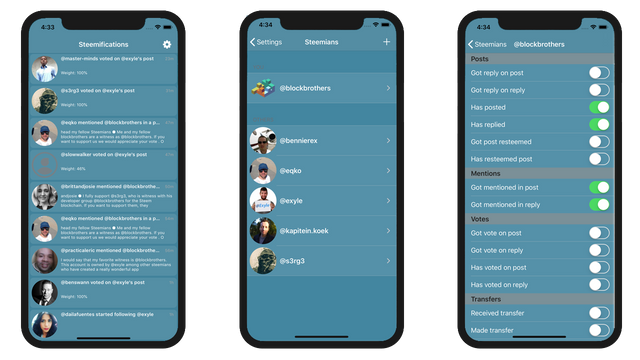 Get it in the appstore NOW !

---
Agreed, It's taken a while but with the amount of new features and improvements, we didn't want to release this without testing it extensively!
We wanted this update to be rocksolid on the one hand and packed with useful updates on the other.
All the while co-developing the Android version which is almost ready for beta!
One of the new feature we build is a security feature.
Push notifications straight to your phone on any account changes, including key changes!
---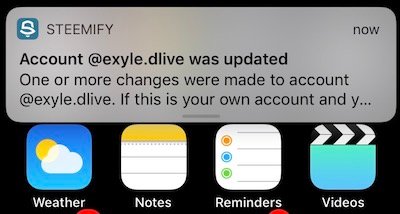 ---
We hope each and every one of you will enjoy this release as much as we do.
Read on for a comprehensive list of added features and improvements.
New Features, Changes and Improvements
---

Front-end
You now have the option to choose which frontend to use when following up on a notification.
Front-end options:
Front-end:
Open in in-app or external browser
---
---

Notifications
We've added a direct link to the iOS Preferences
---
Set options for:
Notifications (push, badge, sounds)
Search & Siri suggestions
Use of cellular data
---
---

ReSteem
You'll now be able to receive notifications for resteems.
Notifications types:
Got Resteemed
Has Resteemed
---
---

Account changes
This will notify you if anything regarding your account has been changed
Notifications types:
Has updated account (keys, profile, app authorizations)
Has approved witness
Has unaproved witness
Got set as witness proxy
Has set witness proxy
---
---

Witness
Keep tabs on your witness in regards to voting and more important, if you're missing blocks or have an outdated pricefeed.
Notifications types:
Got approved as witness
Got unapproved as witness
Has updated witness
Has missed block
Has outdated pricefeed (last updated more than 6h ago)
Note: The Witness options are only visible when setting notification options for actual witness accounts
---

Bugfixes & Changes
The following bugs and issues have been fixed.
FIXED
not clearing notifications in NotificationCenter.
action for push notification now directly goes to that specific item, in stead of the notifications list.
CHANGED
app icons and launchscreen to new design by @eqko.
complete overhaul of network stack.
---
---

Server Changes
We have made some significant changes to the Steemify Server which handles all notifications.
FIXED
possible delayed powerup/powerdown notifications.
no sound when receiving push notifications.
ADDED
support for push notifications via Google's Firebase Cloud Messaging platform to support Steemify Android and provide fallback in case of APNs unavailable.
support for new notification topics.
implemented many performance improvements.
---
---
Demonstration video
---
@blockbrothers member @exyle has made a Steemify iOS demonstration video to show what the app can do!
---
---
Get it in the appstore NOW !

---

---
If you support us please vote here for @blockbrothers



you can also choose to set blockbrothers as your proxy at the bottom of the page (fill in blockbrothers in the field)
or use either of the below links to do so automatically using steemconnect.

Vote for @blockbrothers via SteemConnect
Set blockbrothers as your proxy via SteemConnect

---
Makers of Steemify. The dedicated notification app for anything happening on the Steem blockchain.




Android coming soon.
Get our tools:
Get in touch:

https://blockbrothers.io
steemify@blockbrothers.io | witness@blockbrothers.io
Telegram: https://t.me/blockbrothers