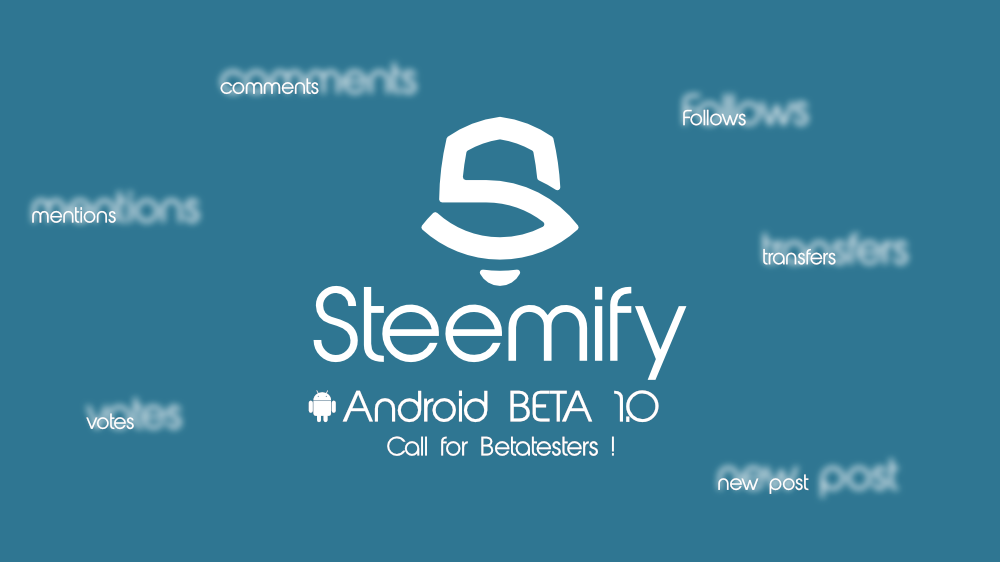 ---
Steemify Android Beta 1.0
---
The Android Beta for Steemify, our dedicated notification app for the Steem Blockchain, has been live for 2 weeks now and our betatesters pool is steadily growing larger and larger.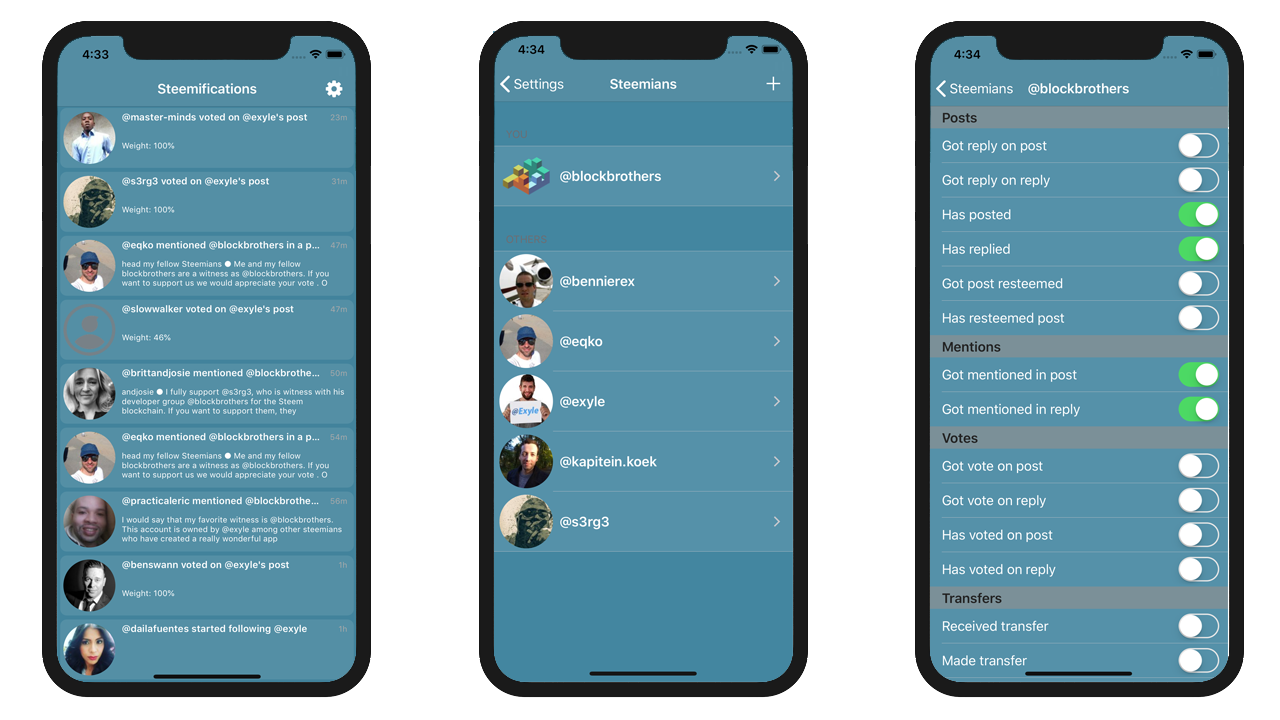 steemify screenshots
However, there is no such thing as betetesters pool that is too big.
In short, we're still looking for more betatesters, as we can never have to much feedback.
Apply for beta
---
If you want to apply, be sure to send an email to steemify@blockbrothers.io and request a link for the beta download.
For iOS users, download Steemify 1.5 here:

---

---
If you support us please vote here for @blockbrothers



you can also choose to set blockbrothers as your proxy at the bottom of the page (fill in blockbrothers in the field)
or use either of the below links to do so automatically using steemconnect.

Vote for @blockbrothers via SteemConnect
Set blockbrothers as your proxy via SteemConnect

---
Makers of Steemify. The dedicated notification app for anything happening on the Steem blockchain.




or apply for the Android beta here : steemify@blockbrothers.io
Get our tools:
---
Get in touch:

https://blockbrothers.io
steemify@blockbrothers.io | witness@blockbrothers.io
Telegram: https://t.me/blockbrothers