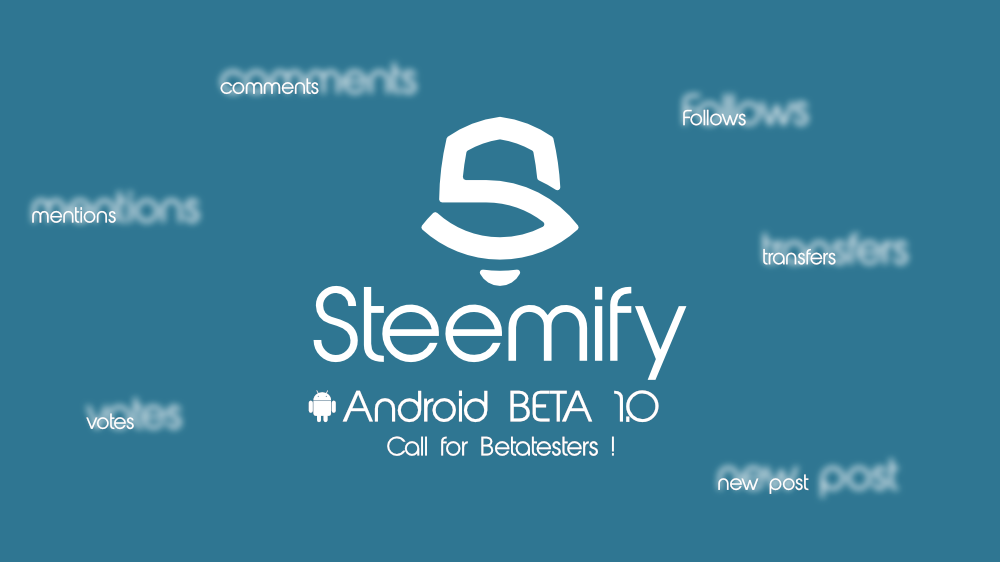 ---
Steemify Android - call for Beta testers!
---
After months of development, we are proud to announce the first Beta version of Steemify for Android devices!
If you'd like to help us test it, please apply for the Beta program by sending an e-mail to steemify@blockbrothers.io using your Google account's e-mail address.
We'll send you a link you can use to download the App.
---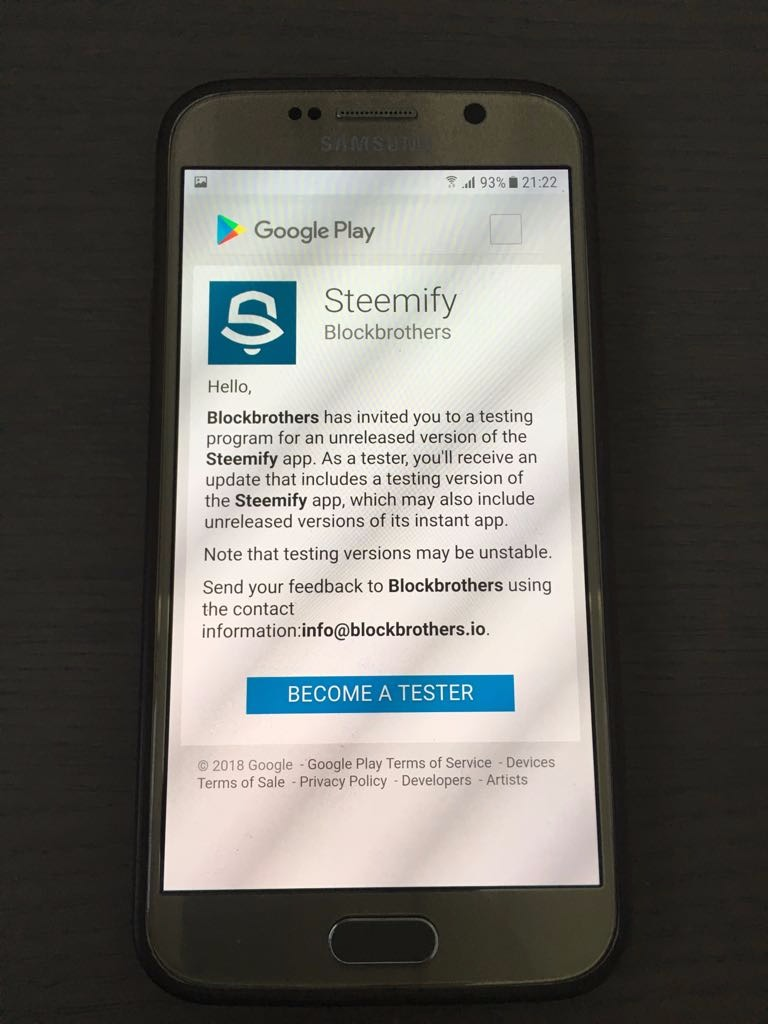 ---
What is Steemify?
---
This app will inform you about ANYTHING happening on your STEEM account(s) or the accounts of others.
---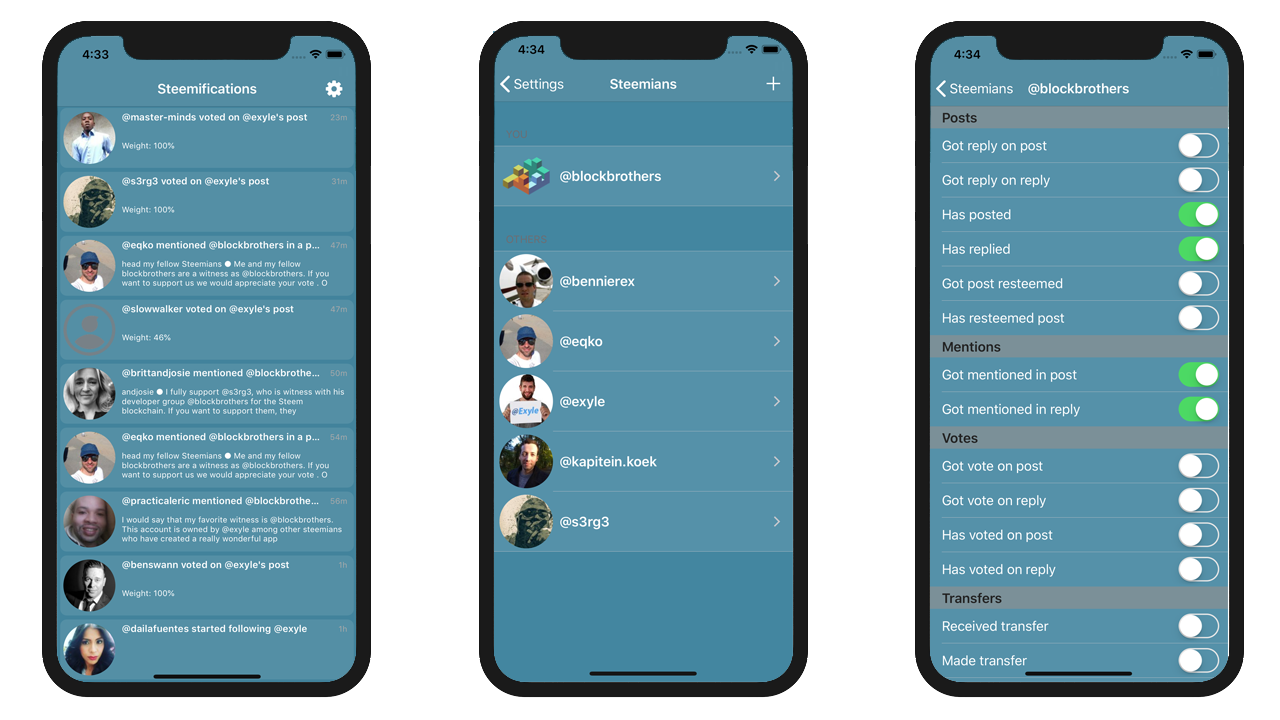 Screenshots from the iOS version
---
Votes, new posts, mentions, replies, new followers, power downs and more! All pushed to your phone with ease and stored in a convenient list for later review.
You can add as many Steemians as you like!
The app will only require a Steemians Username. No keys.
---

If you support us please vote here for @blockbrothers


you can also choose to set blockbrothers as your proxy at the bottom of the page (fill in blockbrothers in the field)
or use either of the below links to do so automatically using steemconnect.
Vote for @blockbrothers via SteemConnect
Set blockbrothers as your proxy via SteemConnect


Makers of Steemify. The dedicated notification app for anything happening on the Steem blockchain
Get it Here:




Get in touch:

https://blockbrothers.io
steemify@blockbrothers.io | witness@blockbrothers.io
Telegram: https://t.me/blockbrothers