We are excited !! Today we have offered the latest version of Steemify for review to Apple.



That means we only have to wait until Apple gives the green light to make the update available in the Apple App Store.
This new version is so full of useful innovations that we can not wait to share with you. Your patience will be rewarded!
A little preview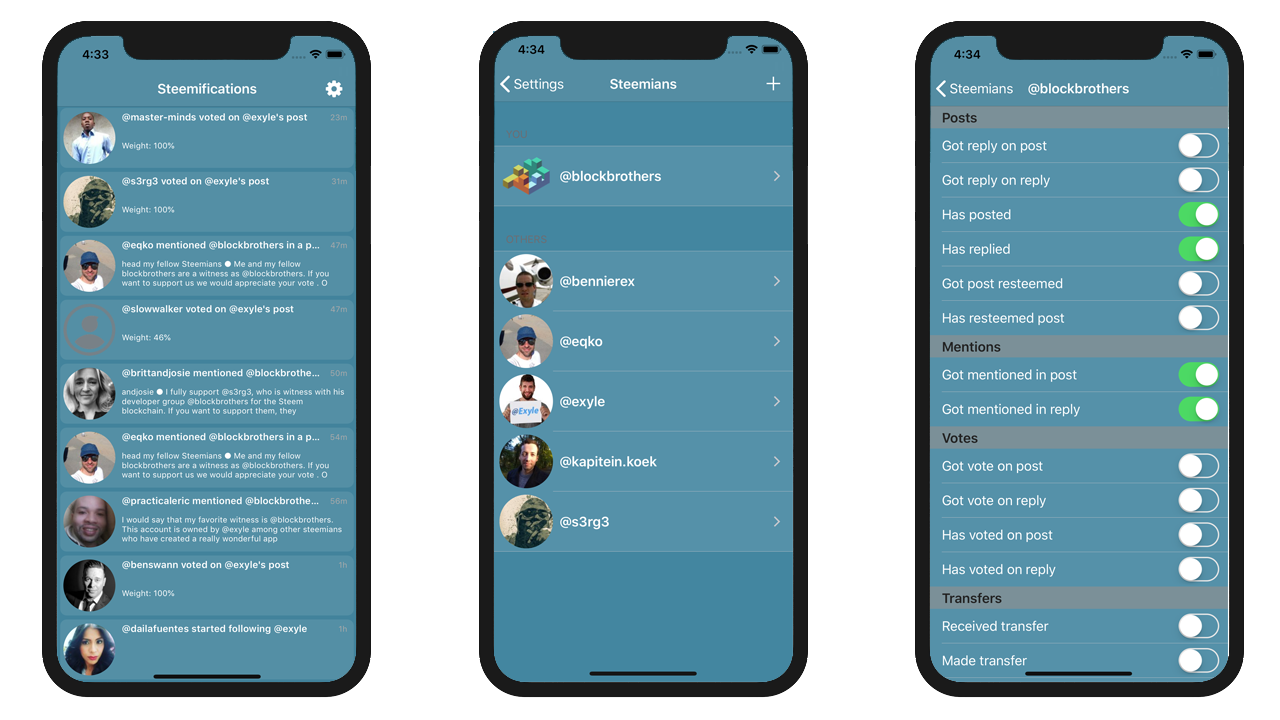 a preview of some of the updated options
We expect the review process to go smoothly and hope to be able to communicate the availability in the Apple App Store within a few days.
What is Steemify?
---
Steemify is a notification app for the Steem Blockchain that will notify you about anything regarding your account or the accounts of others.
This app does not require you to share your keys.
---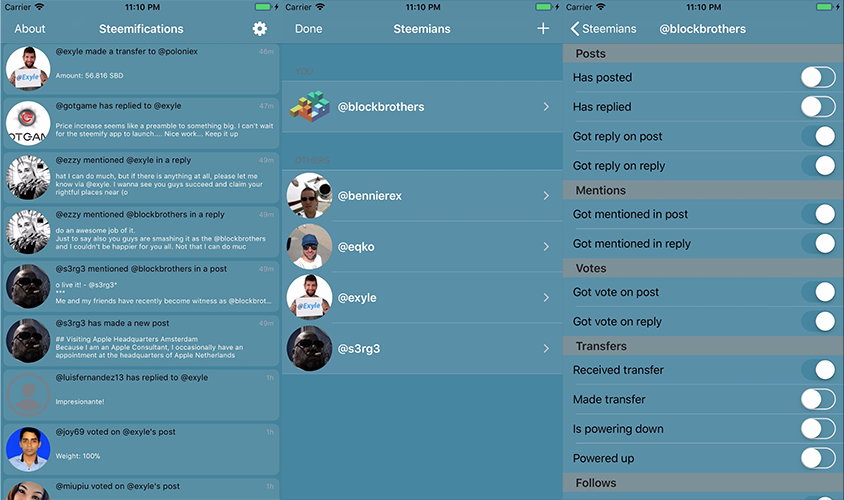 ---
Demonstration video:
---
@blockbrothers have made a Steemify iOS demonstration video to show what the app can do!
---
---
---

---
If you support us please vote here for @blockbrothers



you can also choose to set blockbrothers as your proxy at the bottom of the page (fill in blockbrothers in the field)
or use either of the below links to do so automatically using steemconnect.

Vote for @blockbrothers via SteemConnect
Set blockbrothers as your proxy via SteemConnect

---
Makers of Steemify. The dedicated notification app for anything happening on the Steem blockchain.




Android coming soon.
Get our tools:
---
Get in touch:

https://blockbrothers.io
steemify@blockbrothers.io | witness@blockbrothers.io
Telegram: https://t.me/blockbrothers