I have been working on porting my Chrome and Firefox extension (https://steemit.com/steemdev/@armandocat/steemit-more-info-1-0-chrome-extension-firefox-extension) on iOS.
On iPad it looks amazing!!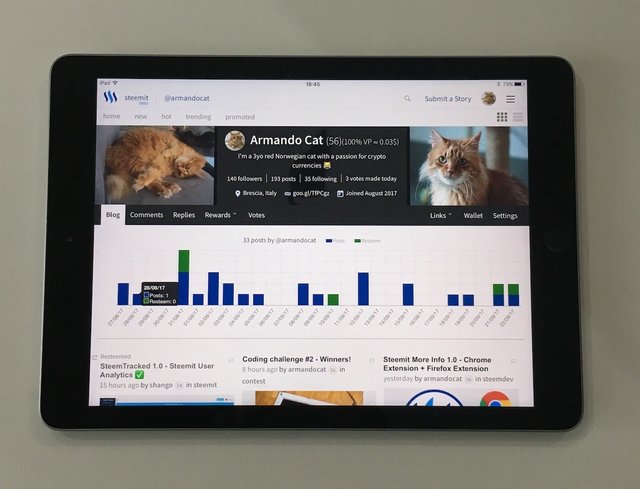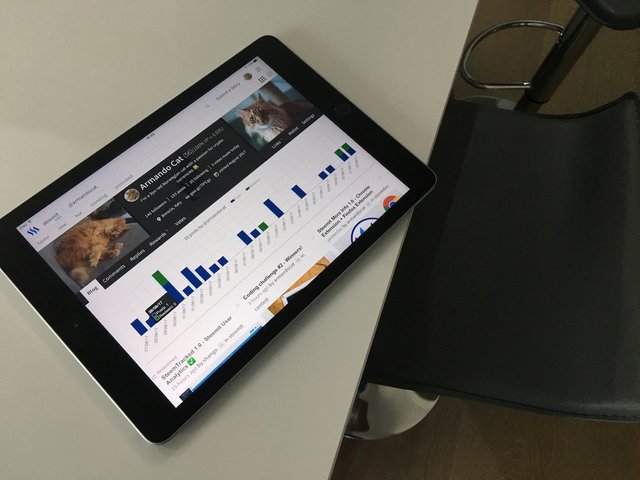 There is still a lot of work to do to make it fully functional! But it's getting there 😸
Here a small sneak peek where you can see it in action! Hope you like it!
(Android is coming after iOS, of course!)