Here is graded answers and finish positions for: D18E03 "Baby Needs a new pair of Shoes!" - Theme - 'MLB Picks and Trivia" - last week of 1st Decathlon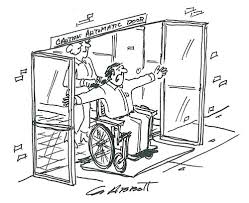 I'm back home from the hospital, and got this contest graded 3 people did not follow the rules and were removed.
Tomorrow I will get the last contest graded and send out rewards for the contests and the overall
lists.


Correct Picks (total points <?points>)
MLB Games to pick from are on on Tue 2018/6/5
a1 Arizona Diamondbacks
a2 Atlanta Braves
a3 Baltimore Orioles
b4 Minnesota Twins
a5 Colorado Rockies
b6 Boston Red Sox
a7 Miami Marlins
a8 Los Angeles Dodgers
b9 Cleveland Indians
a10 New York Yankees
b11 Texas Rangers
a12 Philadelphia Phillies
a13 Seattle Mariners
b14 Washington Nationals
Trivia Question responses
Q6) b
Q7) c
Q8) d
Q9) e
Q10) d
Q11) d
Q12) a
Q13) c




Everyone receives 1 participation point
Contest points are based on the correct answers.
1st: ashwine 9 points - 7:47 30th 9 points - 1 picks 8 trivia
2nd: bhavyalakshman 6 points - 4 picks 2 trivia
3rd: hasbydiaz 6 points - 4 picks 2 trivia
Honorable Mention:
cyrus33 6 points - 4 picks 2 trivia
lavanyalakshman 4 points - 3 picks 1 trivia
arshitha 4 points - 2 picks 2 trivia
ranjith35 4 points - 2 picks 2 trivia
richatvns 1 points - 1 picks