It is often said that the picture is worth a 1,000 words. In the good old days of STEEM, we've had Steemle. It was a neat website with charts of daily posts, user registration and more.

I've taken it to myself to re-create the magic of storytelling trough charts.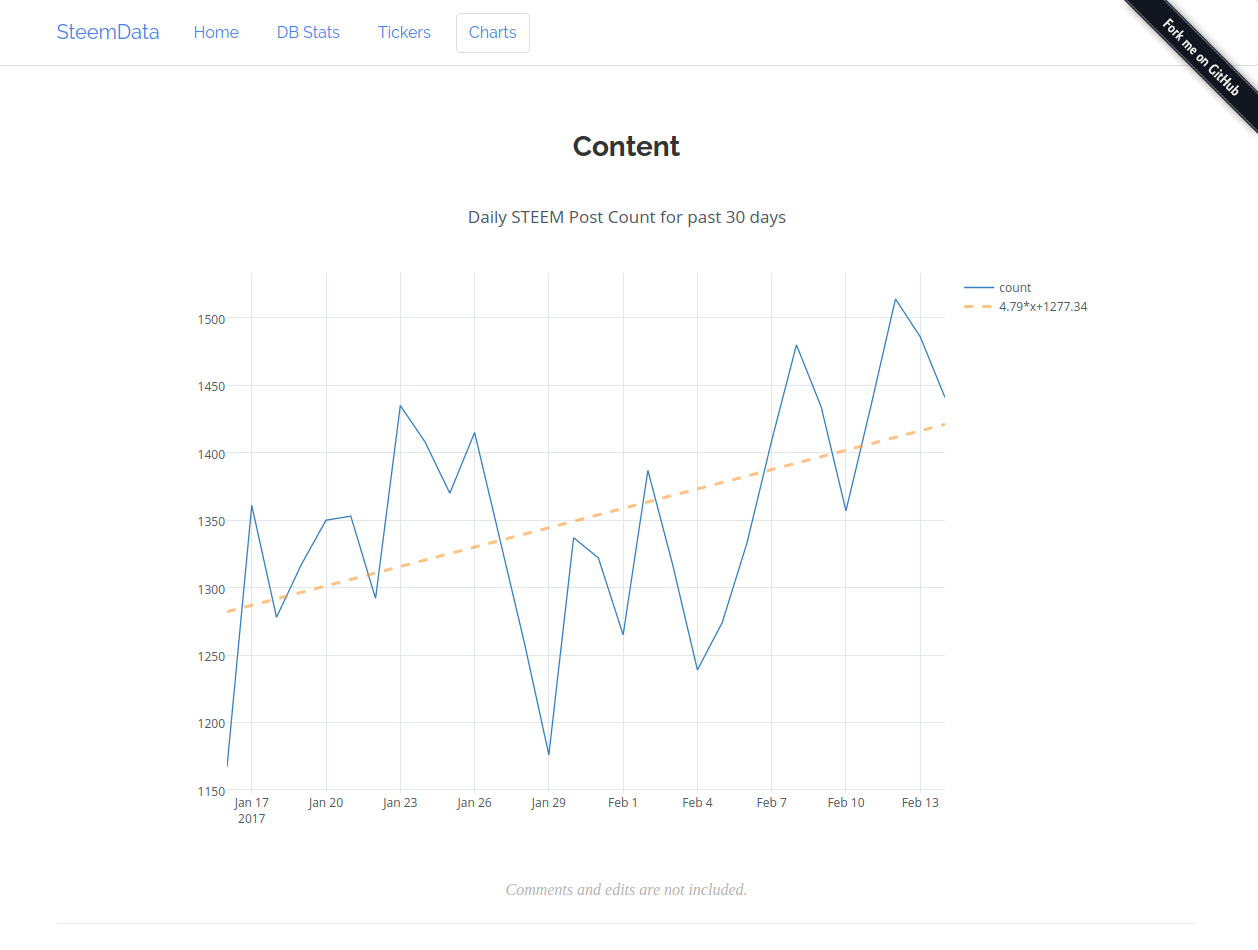 Community participation welcome
So far, I have these ideas to work with:



I would like to turn to you guys for inspiration. What data would you like to see visualized?
Submit your ideas in the comments below, and I will implement top picks.