What is SteemData?
SteemData offers a database layer for Steem. It allows people to query for large amounts of data very fast, as well as construct complex aggregate queries.
SteemData is using an awesome document based database called MongoDB. MongoDB is the 5th most popular database in the world (source), and is especially favored by younger developers.
Some people have reached out to me on steemit chat, and told me they're learning MongoDB just so they can use SteemData. I think this is pretty cool, and I commend your efforts.
There is however a large group of developers out there whom are more familiar with SQL based databases, such as MySQL. These people were out of luck...until today.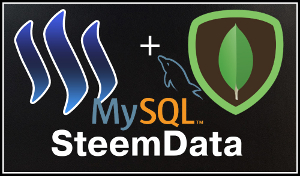 What is SBDS?
sbds is the official database layer for the Steem blockchain, developed and maintained by Steemit Inc. It is based on the popular MySQL database.
The credits for the sbds project go to john-g-g and @sneak.
SQL and SteemData
In addition to the open MongoDB database, SteemData now also hosts a publicly accessible MySQL database, populated by sbds.
MySQL Instance
Host: sbds-mysql.steemdata.com
Port: 3306

.
Credentials
Database: sbds
Username: steemit
Password: steemit

.
Example

Steem Blockchain at your fingertips
Once you connect to the MySQL instance, you can query for any operation that ever happened on Steem.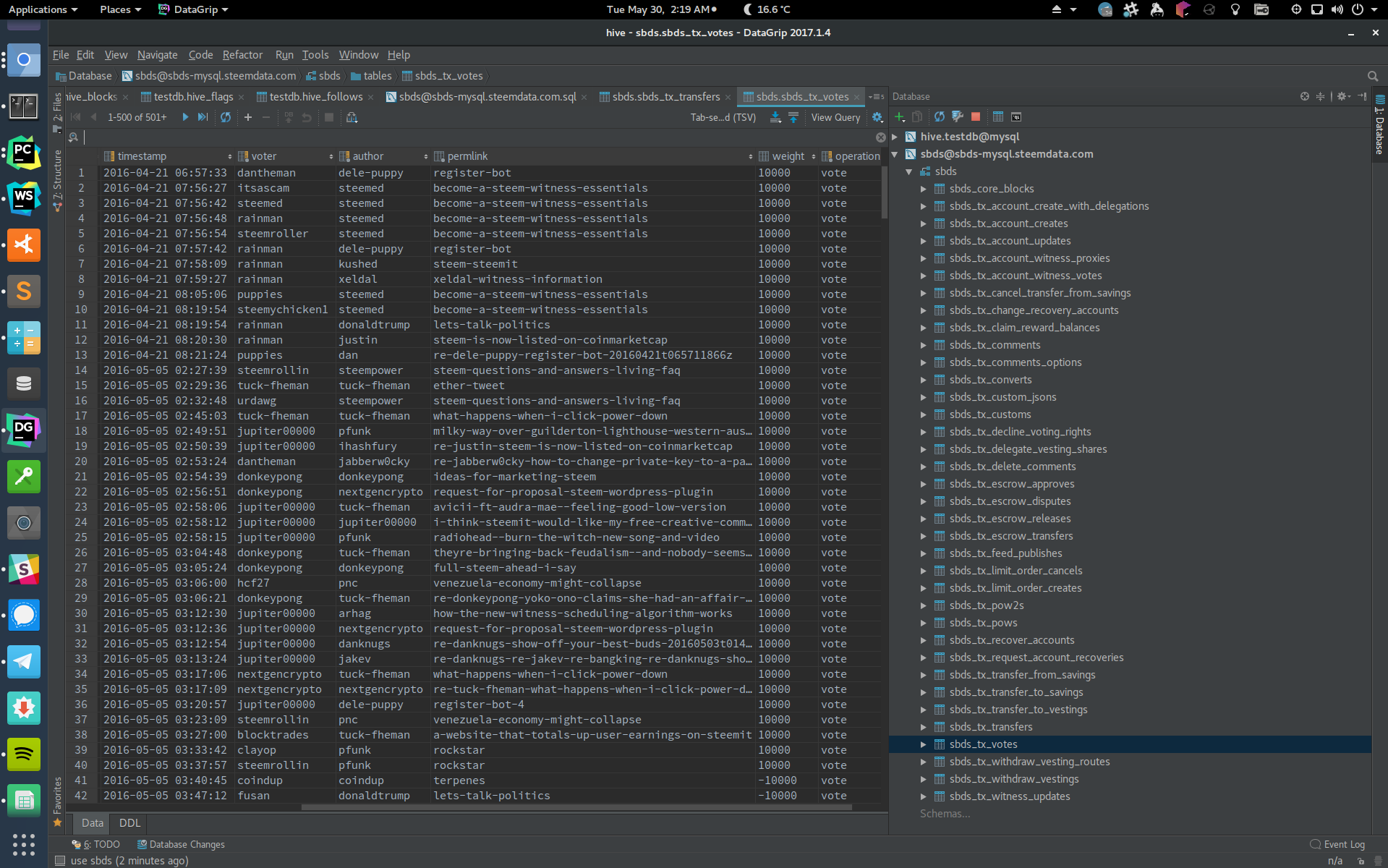 Recap
SteemData now offers 3 convenient ways to access Steem blockchain data:
1.) MongoDB
2.) MySQL
3.) API
An API?
SteemData also ships with a powerful HTTP JSON WebAPI.
This option is great for developers whom don't want to use either database solution directly, and just want to quickly integrate SteemData as a data source in their apps.
For more info, please see https://steemdata.com/api