Fathers and their daughters - archaic protective instincts come to light
Fathers have a very special relationship with their daughters. In addition to an idolatrous love for their little girls, there is often a need to protect them - especially for boys of all ages. You do not believe that? Read what our author has to say.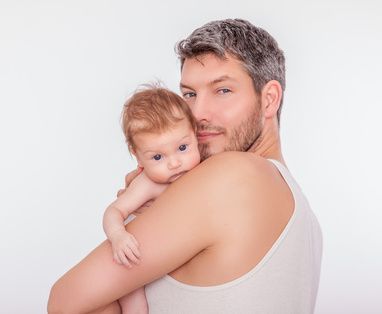 © detail view. - Fotolia.com
Actually, the sex of a child in the education should not play too large role - at least not in the baby age. Nonetheless, in the case of fathers, protective instincts emerge from their daughters that one would not have thought possible - and which can not be observed with sons. Fathers want to protect their daughters - in front of men. This sits deep within us men and this instinct awakens very early.
They do not believe me? Here are a few examples that I experienced myself.
Years ago - I did not have children yet - I visited a good friend. I played with his 10-month-old daughter, who obviously liked it and laughed and romped with me. My friend was twitched in his feelings. On the one hand, he loved how his daughter enjoyed himself, and on the other hand, he was skeptical that she was fooling around with a MAN. Later, when we talked about the little girl, about her interests and what she already knows, he eventually said, "She's going to the convent later anyway." He smiled as he said that, but he looked like he only had half joked.
When I later told my girlfriend, I could only shake my head. I never wanted to be like that!
The honor of the daughter defended - already 4 months before her birth
My own protective instinct towards my daughter stirred already 4 months before her birth. We were at the ultrasound ultrasound standard for risk pregnancies and since my wife was over 35 years old at that time, ours was considered such. On this occasion, it should be checked first of all if everything is alright with the baby's organs. But also the sex of the child should be determined (at the appointments before our baby was shy). This time we were lucky.
After a few seconds, the gynecologist zoomed in on a column and told us that this was our daughter's vagina. We would get a girl. My wife and I hugged each other for joy. After a few seconds of joy, however, I stiffened increasingly. The doctor was still watching the genitals of my unborn daughter with great interest. Was this necessary? Was not it enough now? We knew now. My wife noticed my restlessness, looked at me and took my hand. Then the gynecologist also devoted himself to the organs of the baby. But what had happened to me? Was that normal? For the first time, my protective instinct for my daughter had stirred in me. It should not stay with the one time ...
Our daughter Lilly was born a few months later and developed splendidly. She is now just over a year old - my gold piece, cheerful and open-minded, the center of my life. However, Lilly is also very sociable and smiles even strangers in the tram to get a reaction from them. I have often told my wife that I hope I find it nice if this behavior goes back a little when puberty comes closer ...
Ambiguous photos amuse women, while fathers here understand less fun
Finally, on the last Sunday afternoon, our babysitter was with Lilly at a party attended by many children. After returning, the babysitter told us how much fun our little girl had had. Immediately after arrival, an older boy (about 3 years old) lovingly looked after Lilly and played with her. She would have been very pleased to crawl through his legs. The babysitter said she took pictures and would send them to us. Later pictures came under the subject "not for the adult ;-)". In fact, in one of the photos you could imagine something far less harmless than the crawling of a baby through the legs of a toddler (you can see the picture next door). My wife and the babysitter enjoyed each other's meal. I could laugh less ...
Where should all this lead to? I do not know what happened to me.
Will I, as a father, later sell my daughter's worshipers with the shotgun, as is known from comics?
In the meantime, I can not rule anything out ...
What about you other fathers? Have you had similar experiences?


Banner made by @poeticsnake