Steemit Crypto Challenge 5 | I Love Bitcoin | First post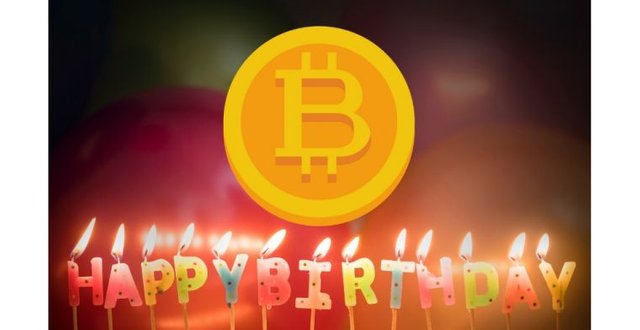 src : https://weku.io/community-deals/@jrcornel/weku-crypto-bitcoin-turns-10-years-old-today
Bitcoin was the first cryptocurrency that I ever used. I first came across Bitcoin not during the last bull run but during the core of the bear market. Many of my friends kept boasting about how much money they bmade from Bitcoin. But I was too scared to put in my money into this unknow world.
First Time I used BItcoin:
Like I said, I was never the kind of person who would put his money at risk. My only intention is to reduce the risk involved in any investment. So, instead of puting my own money, I started putting my attention to work. By attention I mean, I would watch ads to earn Bitcoin from various faucets and apps.
While the payout wasn't any great, I was still not costing me anything other than a few minutes everyday. I was also using a platform called cryptotalk which used to pay me in BTC. EVen though it wasn't enough to make me rich or anything, it was still digital money. I used to instantly convert all my earnings into USD on Coinbase and deposit it in my bank account.
This was great. I could easily make about $20 in a month by basically doing nothing.
This continued for over a year until I finally decided to read more about Bitcoin and see if I can trade my earnings to make more BTC. This is the very first time I got to know about the high volatility of BTC. I tried to take advantage of this but ended up failing every single time. For atleast 2 straight months, I ended up losing my earnings rather than making any type of profit from it.
IN order to get back atleast my earnings, I started to gamble my BTC. I was playing games like Hi-Lo to atleast break even. Bad Decision! You should never do this. I feel most of the games oon the network are rigged and will not let you earn any ting more than what you invested.
In my case I actually lost a lot. So, finally I got around to understand the technology behind Bitcoin. This is what got me more interest about this digital currency.. Till date, teh only digital currency that I had used was in Simcity. BTC allowied me to cash out directly into my bank and then buy anything I want. So, it was better than simcity currency.
Conclusion:
I am now slowly understanding cryptocurrency and blockchain. To help me further, my fried suggested me to try real world blockchain applicatios like steemit. Im looking forwward to learning more from the experienced and finally get to a point where I can think on my own and invest my own money. Let's see how much Bitcoin will I buy in the future.